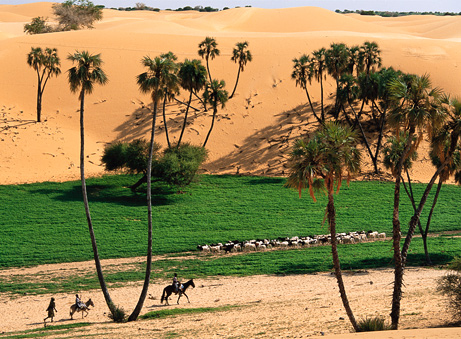 In seasons of uncertainty when we are not sure of a desired outcome, we end up asking God questions. Questions that might be fueled from a place of what we are currently facing in life or what to do next, when clarity is required.
Children tend to ask their Parents questions if they don't understand something, students always ask their teachers questions where they don't understand a topic ,citizens of any nation, always ask their leaders questions that need to be addressed that affect them and this only boils down to one common ground, our Heavenly Father understands our human nature of asking Him questions ,when we don't understand certain seasons in our lives.
God knows our limited human nature and out of His character that is immutable, He embraces our vulnerability and is more than willing to give us answers that will help us navigate life to a desired end. Let's take a journey to the amazing book of Matthew 15:33-34Then His disciples said to Him, "Where could we get enough bread in the wilderness to fill such a great multitude?" Jesus said to them, "How many loaves do you have?" and they said, "Seven, and a few little fish."
This was the 2nd time Jesus was feeding a multitude however, the disciples still did not have an understanding of the power of God that was at work in Jesus despite of Him feeding the five thousand in Matthew 14:13-21 with what they had in their hands (five loaves and two fishes).In their humanely nature ,they focused on the their current environment which represented scarcity instead of focusing on Jesus, who had revealed Himself as the bread of life. Jesus did not rebuke nor condemn them for their forgetful nature or limited faith, He only asked them in return How many loaves do you have? Jesus knew there was something He could work with in demonstrating God's power in the wilderness, despite the multitude.
There is always provision in the wilderness.While you are busy asking God how will i get to my next level, how will I provide for my family, how will I get out of this debt, how will I do this or that in this place of scarcity, God in His sovereignty, is asking "what do you have that I can work with"?. God knows He has deposited something great within you that He can work with. That idea you've been brushing off, that gift you've been overlooking or that relationship you've been down playing, might be the tool you have in your hands that God will use to create abundance while you are in that wilderness.
One outstanding nature of Jesus is His heart of thanks giving. He gave thanks to God for the little He had in His hands and God multiplied it to abundance. Matthew 15:35-36 So He commanded the multitude to sit down on the ground. And He took the seven loaves and the fish and gave thanks, broke them and gave them to His disciples; and the disciples gave to the multitude. For us to experience abundance while in the wilderness, we have to learn how to give thanks despite of the little we have. You desire that big miracle!!Start thanking God for what you currently have.
From this particular context of Scripture, the wilderness experience was meant to reflect the abundance of God despite scarcity from a place of thanksgiving. Our thanksgiving will always unlock provision in the wilderness. It does not matter what you are currently going through, instead of complaining just take a memory lane and you will discover how God has been good and faithful to you. Some of us our names could have been written off but God kept us, some of us could have lost our minds but God kept us, some of us would be in prison today but God delivered us, some of us messed up big time but God!!! Still preserved us.
We can't set camp in the wilderness yet God is calling us to experience abundance. When things don't go as you hoped, keep moving, keep believing, keep pushing and you will surely experience success on the other side.
The same God who fed the five thousand is still the same God who fed the four thousand, which means, the same God who came through for you while you were in trouble in the past, He is the same God who will deliver you from your current predicament. Jesus is compassionate by nature; He does not get agitated by our shortcomings or our questions when we feel lost. He is always waiting for us to ask for direction, to ask for clarity and to ask for help. And whatever you ask in My name, that I will do, that the Father may be glorified in the Son. John 14:13
Get this from me my beloved, God is our loving Heavenly Father, He understands when we are not sure what to do next but He wants us to work with Him nonetheless.
Love ReinaBeaty.