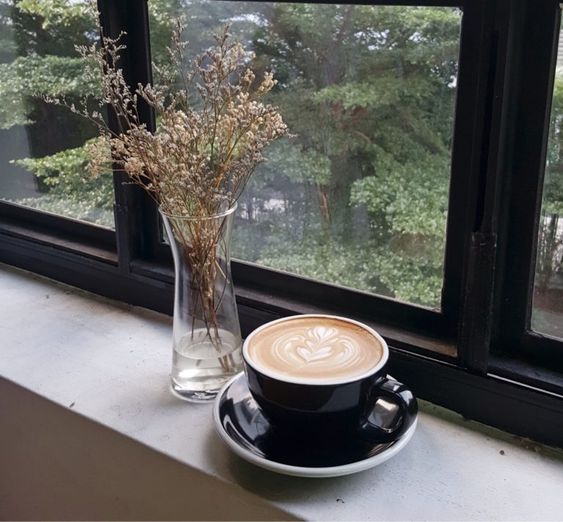 Luke 1: 5-13
There was in the days of Herod, the king of Judea, a certain priest named Zacharias, of the division of Abijah. His wife was of the daughters of Aaron, and her name was Elizabeth. And they were both righteous before God, walking in all the commandments and ordinances of the Lord blameless. But they had no child, because Elizabeth was barren, and they were both well advanced in years.
So it was, that while he was serving as priest before God in the order of his division, according to the custom of the priesthood, his lot fell to burn incense when he went into the temple of the Lord. And the whole multitude of the people was praying outside at the hour of incense. Then an angel of the Lord appeared to him, standing on the right side of the altar of incense. And when Zacharias saw him, he was troubled, and fear fell upon him. But the angel said to him, "Do not be afraid, Zacharias, for your prayer is heard; and your wife Elizabeth will bear you a son, and you shall call his name John
From the above context of scripture, Zacharias and his wife Elizabeth, exemplify a couple who were committed to God's work despite of not having it all together. I believe due to culture limitations and religion, they did face some backlash from different quarters, as many couples in our modern-day experience, who don't have children of their own. In the Jewish culture, childlessness was perceived as a grave misfortune for both men and women. Most women felt frustrated if they could not bear children, since it was their offspring that assured a wife's position in her home. Rachael preferred death to childlessness in Genesis 30:1, Hannah faced endless provocations from her rival (Peninnah) for her bareness
1

Samuel 1:5-7 and Sarah asked Abraham to sleep with Hagar to obtain children on her behalf Genesis 16:1-3
Zacharias and Elizabeth commitment to each other for years, only reflects a union that was fueled from a place of purpose not convenience, true love and above all, the fear of God. They never got weary in serving God and His people, even though their desire of having children of their own, had been quashed due to their advanced age.
It amazes me how God took notice of their commitment to him in Vs.6
And they were both righteous before God, walking in all the commandments and ordinances of the Lord blameless

. God watched them from His throne of Grace and knew they were the perfect couple to bare a son, who would turn many Israelite's to the Lord their God and prepare the people for the coming of the Messiah.
We serve a Big, Big God who sees our tears and hears our prayers, what might seem as unfruitful, is what God will anoint and make it fruitful for His glory and honor. Zacharias did not give up in believing God for a Child, in-spite of him and his wife being advanced in age.Vs.12"Do not be afraid, Zacharias, for your prayer is heard; and your wife Elizabeth will bear you a son, and you shall call his name John. Prayer is an avenue that strengthens our faith in God, even when what we are currently experiencing, is not in alignment with God's promises upon our lives.
We are humans and at times we might get weary in doing what God instructed us to do, when nothing seems to be falling into place with time. You can be giving your best in your marriage but nothing seems to be improving, you can be giving your best in your career but it seems no promotion is forth coming, you can be serving God at your home church but nothing seems to be falling into place in your personal life and in one way or another, human beings can think you are not walking right with God,they can try to assassinate your character,they can criticize you But my Bible tells me in Malachi 3:16-18
Then those who feared the Lord spoke to one another, and the Lord listened and heard
them;
So a book of remembrance was written before Him. For those who fear the Lord and who meditate on His name. They shall be Mine," says the Lord of hosts, "On the day that I make them My jewels. And I will spare them As a man spares his own son who serves him."
Then you shall again discern Between the righteous and the wicked, Between one who serves God and one who does not serve Him.
Amidst of it all, God has a book of remembrance, not only does He see the collective, He also sees the individual.
I might not know what some of you reading this post are currently going through but when all is said and done, God uses even unpleasant circumstances and injustices, to fulfill His promises to us. When it comes to the Great I Am and the righteous judge, nothing goes unnoticed. He is present at every scene and in the movement of every event, until He ultimately and finally brings everything to a marvelous climax as He proves Himself Lord over our lives. Beyond the pain in life, there is always a silver lining and light at the end of the tunnel.
But with all due humility and love, can God really depend on us with His assignment, after anointing us for the task, even though we don't have that breakthrough yet? Or are we busy giving God lip service, complaining, and making excuses, why we can't be available, why it can't be done or why so and so made me quit my assignment??One thing I came to learn in my journey of faith is, If we desire God to trust us, we have to be willing to die to the opinion of men, so that Jesus can raise us to the strength of God.
How will we know the resident power of God is at work in us, if we are not positioning ourselves for God to use us? How will God reveal Himself to us, if He can't trust us with a simple assignment, which is our service? How will the power and love of God permeate through us, if we are not willing to be patient with His timing, while He is refining us for the next dimension?? Zacharias remained committed to his assignment as a priest to God's people, in spite of it all.
From a place of revelation, let's all activate the anointing of God through our service and give God the opportunity of using us, as His conduits of change, love, compassion, healing, hope and revival through our service.
Parting Shot:-

Luke 1:14-15 The birth of John the Baptist, came along with so much joy and many rejoiced at his birth. Here is the good news about our Heavenly Father who never sleeps nor slumbers, while you are waiting on Him, faithfully doing what He anointed you to do, He is able to take the ordinary events in your life, to fulfill some extra ordinary promises to you, as it was the case for Zacharias and Elizabeth. Keep on serving God and His people, something special is laid up just for you that will dumb found you, will make you laugh again and the world will rejoice with you.
God is invisibly at work, making even life's greatest disappointments and tragedies, a link in a chain of good things to manifest in our lives.
Do Not Grow Weary,Mirror On God's Promises Today.
Psalms 18:30
As for God, His way is perfect; The word of the Lord is proven; He is a shield to all who trust in Him.
Isaiah 40:28-31
Have you not known? Have you not heard? The everlasting God, the Lord, The Creator of the ends of the earth, Neither faints nor is weary. His understanding is unsearchable. He gives power to the weak, and to those who have no might He increases strength. Even the youths shall faint and be weary, and the young men shall utterly fall, But those who wait on the Lord Shall renew their strength; They shall mount up with wings like eagles, They shall run and not be weary, They shall walk and not faint.
1 Peter 5:10
But may the God of all grace, who called us to His eternal glory by Christ Jesus, after you have suffered a while, perfect, establish, strengthen, and settle you.
Joshua 1:9
Have I not commanded you? Be strong and of good courage; do not be afraid, nor be dismayed, for the Lord your God is with you wherever you go.
Deuteronomy 31:6
Be strong and of good courage, do not fear nor be afraid of them; for the Lord your God, He is the One who goes with you. He will not leave you nor forsake you
John 16:33
These things I have spoken to you, that in Me you may have peace. In the world you will have tribulation; but be of good cheer, I have overcome the world.
Declarations:-
I Decree and Declare God's dream for my life is coming to pass. It will not be stopped by people, disappointments, or adversities. God has solutions to every problem I will ever face. The right people and the right breaks are in my future.He is directing my steps and even though I may not always understand how, I know my situation is not a surprise to God. He will work out every detail to my advantage. In His perfect timing, everything will turn out right and I will fulfill my destiny in the mighty name of Jesus Amen.
Love Reina Beaty.