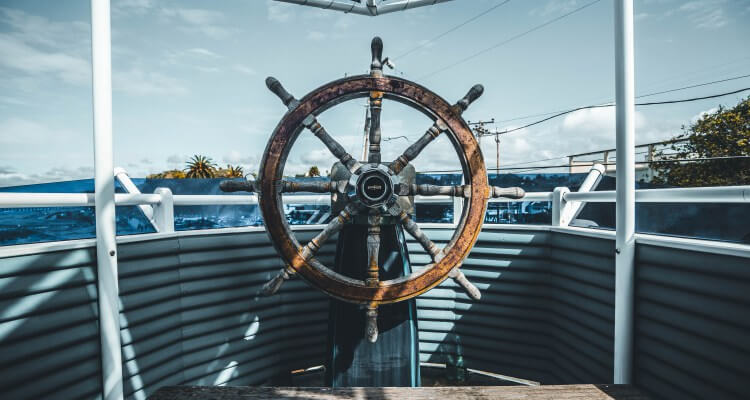 People all over the world, have different perceptions about Authority, depending on where they are coming from or how they have been brought up, in terms of their cultures, religion or belief systems. But what is authority?? The power or right to give orders, make decisions, and enforce obedience.
Authority is power entrusted to anyone to led a group pf people, be it in a family set up, a business set up, an organization set up or a governmental set up Your perception of authority, will determine how you will led people.
Good leadership or bad leadership, is dependent on how people perceive Authority. People who do not value their place of Authority, will always take advantage of their Authority, to use people, misuse resources for their own benefit, while people who value their place of Authority, will always use their influence to help people ,grow a community and they end up leaving such a rich LEGACY.
Let's look at Luke 7:2-10 And a certain centurion's servant, who was dear to him, was sick and ready to die. So when he heard about Jesus, he sent elders of the Jews to Him, pleading with Him to come and heal his servant. And when they came to Jesus, they begged Him earnestly, saying that the one for whom He should do this was deserving, "
for he loves our nation, and has built us a synagogue."
6 Then Jesus went with them. And when He was already not far from the house, the centurion sent friends to Him, saying to Him, "Lord, do not trouble Yourself, for I am not worthy that You should enter under my roof. 7 Therefore I did not even think myself worthy to come to You. But say the word, and my servant will be healed. 8 For I also am a man placed under authority, having soldiers under me. And I say to one, 'Go,' and he goes; and to another, 'Come,' and he comes; and to my servant, 'Do this,' and he does it."
9 When Jesus heard these things, He marveled at him, and turned around and said to the crowd that followed Him, "I say to you, I have not found such great faith, not even in Israel!" 10 And those who were sent, returning to the house, found the servant well who had been sick.
Despite of the Centurion being a man with Authority, influence, wealth and power, he was a man who valued people. He was a man of great faith and he also desired the best for people, as it is evident, he had built a synagogue for them.
Truth be told, there were other Centurions in Capernaum but this particular centurion, had a heart for people. When one of his servants got unwell, he sent his elders to call for Jesus, in order to heal his servant. He used his Authority, to send a delegation which it's main agenda was the healing of a servant
This reflects how we should act as believers in the body of Christ, when God elevates us to great positions of Authority. We should aspire to bring out the best in people and step out in faith, to see those who are struggling with different yokes, being delivered through the influence God entrusts us with. Your place of authority as a leader, should make the lives of people better and not oppress them
In 1 Kings 12:8-11 But he rejected the advice which the elders had given him, and consulted the young men who had grown up with him, who stood before him. 9 And he said to them, "What advice do you give? How should we answer this people who have spoken to me, saying, 'Lighten the yoke which your father put on us'?" Then the young men who had grown up with him spoke to him, saying, "Thus you should speak to this people who have spoken to you, saying, 'Your father made our yoke heavy, but you make it lighter on us'—thus you shall say to them: 'My little finger shall be thicker than my father's waist! 11 And now, whereas my father put a heavy yoke on you, I will add to your yoke; my father chastised you with whips, but I will chastise you with scourges!' "
From the above context, we have Rehoboam whose perception of His Authority as a king, was twisted through wrong counsel. He used His authority to oppress people, he was supposed to make their lively hoods better. This seemed to benefit him for a moment but it resulted to a revolt that rejected his leadership.1 Kings 12:18-19 Then King Rehoboam sent Adoram, who was in charge of the revenue; but all Israel stoned him with stones, and he died. Therefore King Rehoboam mounted his chariot in haste to flee to Jerusalem. 19 So Israel has been in rebellion against the house of David to this day.
Please hear me out my beloved, that job promotion, governmental promotion is not an opportunity for us to look down on other people but should be an opportunity to lift them up and make their lives better. The centurion maximized his Authority positively, from a heart of love and value for people unlike Rehoboam, who had a twisted perception, on how to navigate his authority.
If you are a leader in any capacity, see yourself working on the lives of people you lead, until their lives become better. Trust me on this ,they will never forget your positive influence in their lives and God will never forget your labor of love, towards His people
Parting Shoot:
A leader is one who knows the way, goes the way, and shows the way. John C.Maxwell
Leadership is solving problems. The day soldiers stop bringing you their problems is the day you have stopped leading them. They have either lost confidence that you can help or concluded you do not care. Either case is a failure of leadership. Colin Powell
Leadership is unlocking people's potential to become better. Bill Bradley
The secret to success is good leadership, and good leadership is all about making the lives of your team members or workers better. Tony Dungy
Love you and am Praying for you