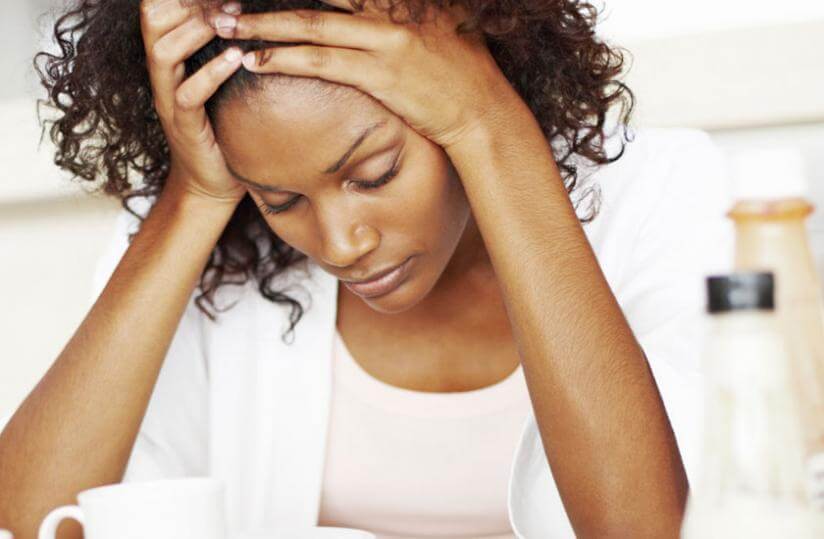 Yesterday I happened to receive a whatsapp message from different people, which had similar content. Most of these similar messages that circulate as forwards, I rarely read them, as they have one common denominator, if you forward to 10 or 20 people you will receive a miracle or God will do something for you. From my point of view, I find them manipulative hence I rarely pay attention. So, I received this message from different people but interesting enough, it was not about, if you will forward to a dozen of people you will receive this or that ,it was a testimony. A testimony, I had to read over and over which inspired me to pen down this post.
The testimony reads:-
Her song "tiga Warî Mwena wakwa ukīndūīrīra" is almost every Kikuyus favorite. Meaning: "It is only because You (God) were on my side, my foes would have won over me." Now what most people don't know is that she sang it at her lowest moment in life. Carol Wanjiru is her name.The love of her life had cancelled their wedding a month to the ceremony, and sent people to tell her that he had changed his mind and would not be marrying her. He never faced her, he sent people and off he flew to Dubai. She was devastated. You can imagine the shame and the gossip in the village. Even more for her because she was a praise and worship singer. She even considered quitting church because of shame.
Instead of quitting Church,she choose to do church. She told herself that she would wear the shame as a crown. It was not easy but God was on her side. She had sang other songs before "Tiga wari…" and many after it, but it is this song that catapulted her into national and international fame. She performs and ministers in churches and crusades.Kenyans in America have invited her over and over to sing and perform. Many people say that it is this song that gives them hope for a better future when days are dark. At his death bed this song was Nderitu Gachagua's favorite song and during his funeral she performed it. He was really looking for her before he died. Fast forward. She has since gotten another lover who is now her husband ,they are blessed with two kids. Humble as ever, she continues to minister to nations. God turned her test into a testimony.
Carol allowed her season of shame, disappointment and rejection to focus on God more than ever before. I have sang this particular worship song countless times without knowing who composed it, so when I bumped to her testimony, I could barely hold my tears. In her lowest moments, she never quit church and she never stopped serving God as the worship leader. In the midst of her trying season in life, God gave her a song, a song that ministers to thousands all over the world. Coming to think of it,
one of the symptoms of spiritual maturity is having the discipline to keep your commitments even while you are going through difficult times.
While meditating on this testimony, God ministered to me in the book of Judges 6 :11-16 of how Gideon in his lowest moments, God ministered to Him and gave him clear cut instructions on how to defeat the Midianites and claim the freedom the children of Israel had lost. In verse 11 Then the angel of the Lord came and sat beneath the great tree at Ophrah, which belonged to Joash of the clan of Abiezer. Gideon son of Joash was threshing wheat at the bottom of a winepress to hide the grain from the Midianites. The angel of the Lord appeared to him and said, "Mighty hero, the Lord is with you!" He was busy hiding the little he could gather from the Midianites yet God called Him a
Mighty Hero

. Let me pose a little bit on how God saw Gideon, despite of His current situation, He saw him as a

Mighty Hero

and in NKJV translation he is referred as a

mighty man of valor

. God called Gideon a name that never made sense to him and not only did He give him a name, He gave him instructions that were not making sense in his thinking, as human beings.
From the above context,let's be real to ourselves,most of the times as human beings,we tend to conform to tough situations, instead of focusing on what God is saying about us in regards to such situations. Just like Gideon thought of himself in Judges 6:15 So he said to Him, "O my Lord,how can I save Israel? Indeed my clan is the weakest in Manasseh, and I am the least in my father's house.". God never cared about Gideon's back ground, He was not intimidated by his predicament nor the situation in Israel. He knew all that would happen before He created the universe In Revelation 22:13 He says, I am the Alpha and the Omega, the First and the Last, the Beginning and the End." No matter that tough situation you are going through !!God is not surprised
.
From the above context I came to realize, God is not limited or contained to your current situation. If you can only starve distractions from people's opinions during your lowest season in life, where barely anyone seems to understand you or you can hardly make ends meet, make up your mind to feed your focus on God's promises.You'll be more than surprised of how God will perfect His will in your life by depositing immeasurable wisdom, divine ideas, strength and knowledge.
I know someone might be reading this post and you are like, Reina you don't understand, how will God show up! It's been months? Honey, it may seem months to you yet all along God is waiting on you to shift your focus from all those distractions and turn your focus towards Him.Everything we need for life and godliness is found in the word of God but it is the trials we face in life that drive us to our knees, so that His truth can be worked in us and through our lives.
In your lowest moments, when your focus is directed on God and God alone, that's when you will hear Him crystal clear on what to do next. You will conceive a divine idea which will not only turn around your situation but it will transform your generation ,your society and you will discover hidden strength in you to do what God is instructing you to do. Just like Gideon who conquered nations that deemed a threat to the children of Israel, he made up his mind to obey God, after He discovered what He could do through God working in Him.
Instead of focusing your energy on what's not working out in your life, focus on making yourself stronger and influence positive change in your life, in your place of influence, in your relationships, in your community, in your church, or even in your social networks. Why am saying even in your social networks?? I have witnessed countless posts of people venting their frustrations and focusing their energy on things, which will not solve their predicaments.
Learn to vent your frustrations to God in prayer and He will direct the right people, who will offer you wise counsel, in regards to what you are going through. Do you know venting your frustrations to a bunch of people, who barely know you or care about you, will only expose you to more pain than solutions??The next time your emotions urge you to vent on social networks! Think about the consequences and
choose a good reputation over great riches
Proverbs 22:1
.I have blogged about
influencing positively
here,you can as well get more insights by reading it.
I want to encourage my blog readers,Have the audacity to do the right thing under difficult circumstances and stay true to God, rather than pleasing people or conforming to their expectations. Move in obedience and watch how God will bless each step you take.Your purpose on Earth hasn't changed, there is still more work to be done and whatever life throws at you which might be bitter as lemon!!Turn those lemons into lemonade.
Philippians 3:13-14
No, dear brothers and sisters, I have not achieved it, but I focus on this one thing: Forgetting the past and looking forward to what lies ahead,I press on to reach the end of the race and receive the heavenly prize for which God, through Christ Jesus, is calling us.
Love You All And Am Praying For You.