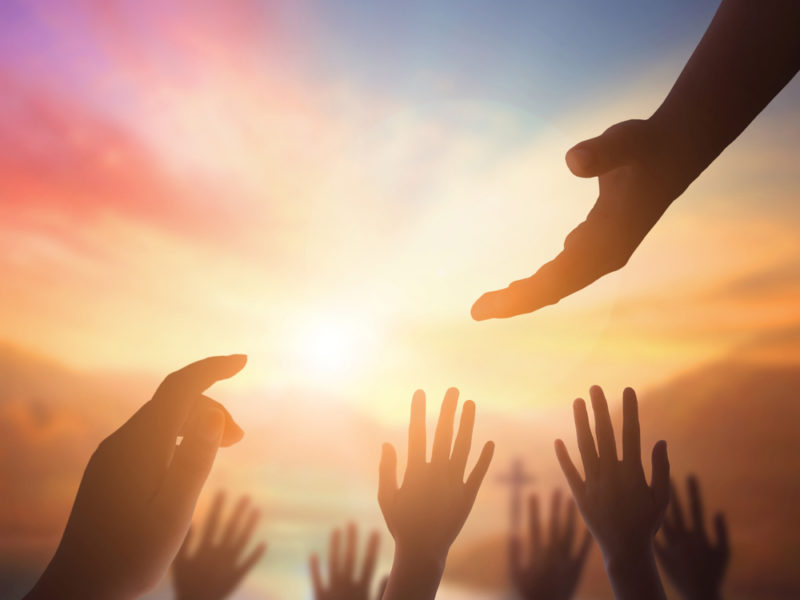 Sometimes it can feel like what God is calling us to do is impossible. No doubt, what God gives us to do sometimes is impossible but that's why to successfully fulfill what he's called us to do, we're going to need his favor.
When I think of God's favor, I'm reminded of Nehemiah. He wanted to rebuild a wall around an entire city, and he certainly didn't have what it would take to get it done. He needed timber, people to help, tools, time, and permission from local rulers. When he asked for all those things, the king granted them. In Nehemiah's words, "The king granted my requests, for the gracious hand of my God was on me" (Nehemiah 2:8).
I have purposed when I kick of my day to always ask God for His favor with people, time, systems and the Earth because I know I can't succeed here on earth without it. In every assignment, I have dared to believe God would open doors for me that were previously shut tight and to close ones I didn't need to walk through. I have prayed for favor with the people I meet and work with, that together we can accomplish more for the Kingdom. I am not saying God has always done it the way I imagined, or given me what I wanted the way I wanted it but I have found that the more I rely on God and ask for his favor, the more I see the hand of God on my life. And each time I go to him, He gives me the grace to accept how He chooses to work in my life.
Have you ever prayed for God's favor? What about with your boss because you wanted a raise or the freedom to hire a new team member? Have you ever asked God for favor with a co-worker? Or when you had to negotiate a particularly challenging business deal?
Do you remember what it felt like when you were struggling and just didn't see a way and God moved? Even if He decided to shut a door? That was His favor at work in your life. God is so gracious that He gives His favor freely to us all.
If you are not sure what God's hand on your life feels like, look for it this week. Watch for all the ways He works things out on your behalf. Watch for the ways people grant you opportunities, pay attention when situations that feel like setbacks and failures are reworked into victories. Watch for how God redirects you so you succeed at your calling and in your purpose. That's the hand of God and it is his favor on your life. Article by Propel Woman.
Love Reinabeaty.