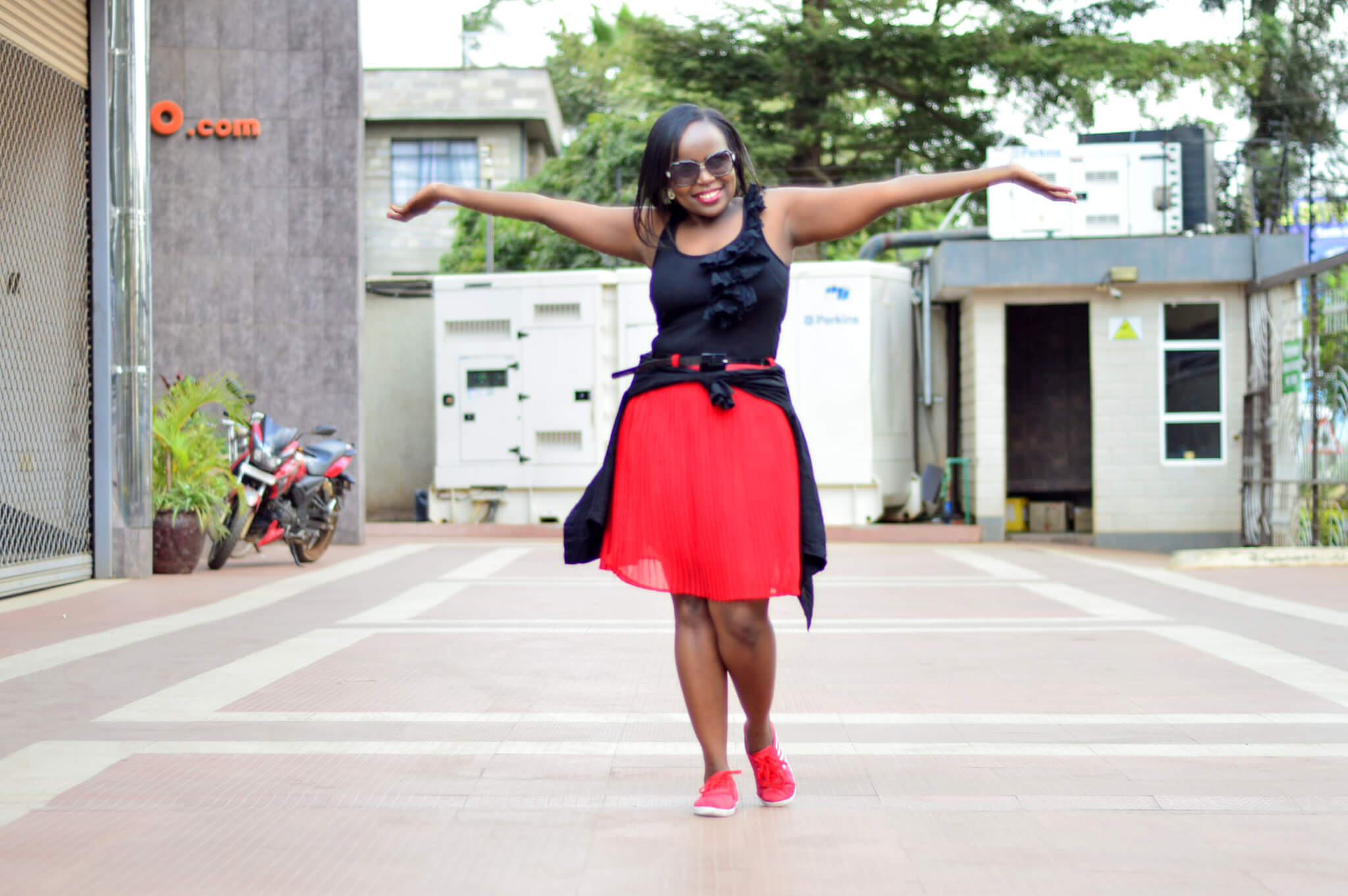 Happy new month!!! So, we are in the eighth month,a month of new beginnings and God desires to do something special in each and every individual.Recently I was watching a tv advert and how creative Kenyans can go out of their way. A young woman who was busy hustling as a hawker selling second hand clothes, receives a phone call that makes her throw away clothes she was busy hawking .If you have been in the streets of Nairobi especially in the evenings, you must have noticed how resilient and persuasive hawkers are. They shout their guts out the cost of their wares, they will persuade you with every energy in them to buy from them, I mean these guys are real hustlers. So, watching this advert with an image at the back of my mind, of how these hawkers hustle I can only relate of how creative the guys who came up with that advert were. This lady is totally uncontrollable to the point she forgets her customers due to the fact, she has won a jack pot that would transform her life.
Watching this advert I can only imagine, how God desires us to have our praise on while anticipating for something good to happen in our lives every day. I know as humanly as we are, we tend to celebrate when we receive good news. But God kinda works differently than what we are accustomed to. He expects us to praise Him, to be thankful while we wait or in the midst of a crisis, He expects us to put our praise on and praise Him.
In 2 chronicles 20, we have a scenario where King Jehoshaphat was in a great fix. A large army was coming against him and his people.In 2 chronicles 20:1, it happened after this that the people of Moab with the people of Ammon, and others with them besides the Ammonites, came to battle against Jehoshaphat .His people including Himself the King over Judea, were terrified because they knew very well they were outnumbered. All He had to do as a leader who feared God, was to turn to God on what to do. Out of His sovereign nature, God gave King Jehoshaphat instructions that made him use a different strategy for battle. 2 Chronicles 20:20-22 Early the next morning the army of Judah went out into the wilderness of Tekoa. On the way Jehoshaphat stopped and said, "Listen to me, all you people of Judah and Jerusalem! Believe in the Lord your God, and you will be able to stand firm. Believe in his prophets, and you will succeed."After consulting the people, the king appointed singers to walk ahead of the army, singing to the Lord and praising him for his holy splendor. This is what they sang:"Give thanks to the Lord; his faithful love endures forever!"At the very moment they began to sing and give praise, the Lord caused the armies of Ammon, Moab, and Mount Seir to start fighting among themselves. Instead of parading his strongest warriors at the front of the battle lines, he positioned singers, who would praise the Lord and give thanks as they marched to the battle field.
Using the above context, God uses different strategies than what we are accustomed to ,to defeat our enemies, to overcome any obstacles ,to receive healing and to walk in our miracles. Instead, God chose things the world considers foolish in order to shame those who think they are wise. And He chose things that are powerless to shame those who are powerful. 1 Corinthians 1:27.As per the world standards when you are going through a tough situation, it will always suggest an easy way out, which can be compromising your standards to get what you want, it can be doubting and sinking yourself into debts for a quick fix or it can be walking in anxiety and expecting the worst to happen like right now in Kenya, where there is so much negativity in regards to the upcoming elections.
There is nothing that confuses the devil like when we praise God, in the midst of times where he expects us to be complaining, to be discouraged and fearful. The enemies who were coming against King Jehoshphat and his people got into confusion that they ended up turning against each other, when the people of Judea marched into battle while praising God. 2 Chronicles 20:23 The armies of Moab and Ammon turned against their allies from Mount Seir and killed every one of them. After they had destroyed the army of Seir, they began attacking each other .God's strategies may not seem the best in our humanly naked eyes but trust me on this, they are the best.
Despite of what is happening around you or that negative medical report, I urge to use a different strategy today than what you are accustomed to which is "put your dancing shoes on and praise God" .Thank Him for what He has done in the past, what He is currently doing and what He has promised to do in your life as per His promises in His word. Nothing is impossible to our God who is the creator of the universe,there is no situation He cannot change nor turn around and there is no situation which is too hard for Him
Put your dancing shoes on and praise God.
The best is definitely Ahead Of You