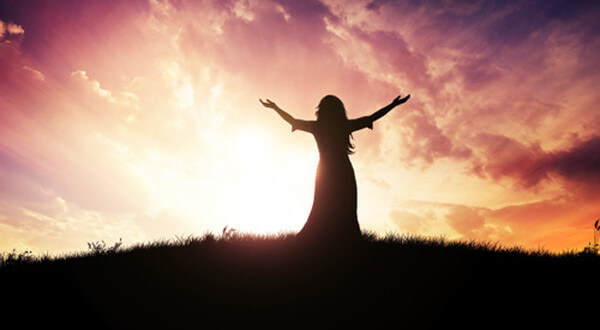 .
Psalms 25:4-5(AMP)
Let me know Your ways, O LORD; Teach me Your paths. Guide me in Your truth and teach me, For You are the God of my salvation; For You ( and only You) I wait (expectantly) all the day long.
I salute all kindergarten teachers; they are absolutely gifted in teaching young children the foundational aspects of education. The first day of school for many toddlers is usually hectic, due to being exposed to an environment that they are not accustomed to. Honestly!! Kindergarten teachers have great patience and love to cater for these kids despite all the drama of trying to fit-in. So you drop your kids off to school and after some months, you realize your child knows how to write, read, differentiate many things and you are excited at how your child is making wonderful progress in school. At such a tender age, children tend to make such positive progress because they have a willing teacher who is ready to teach them the fundamental steps of education.
Today we have Doctors, teachers, business people, leaders and all of them had to go through a process of being taught the basic things ,to enable them maneuver in whatever endeavor they are at today. A teacher, is a very important person to the growth of any child, as they help a child grow in basic knowledge . That includes you and me, we are who we are because someone made an effort to teach us something great that we did not know.
Using the above illustration, I just want to paint a simple picture of how as Christians, we need to rely on Jesus to be our teacher. The life of Jesus was exceptional; He lived what He taught as the son of God. Despite of falsely being accused by the Pharisees, the Sadducee's and being rejected by His own people who wanted Him silent, He was bold enough to accomplish His father's assignment here on earth. How wonderful is it, to rely on such a teacher, to teach you everything that you require, to be the best version of you here on earth.
Look at this perceptive; He never attended any theological class at the temple as it was a requirement for any rabbi, yet all the world was his classroom. No degreed teacher has ever done anything greater than what Jesus Christ did. He was truly and absolutely the Master Teacher and the greatest teacher of all time. He equipped His disciples; He taught people everywhere He met them. He taught them at the seashore, on boats, He taught them in homes and even while traveling .Anyone that He ever met, He equipped them with God's truth including robbers, prostitutes and tax collectors .His life brought the best of people who had an encounter with Him, what an amazing lifestyle he lived as a teacher. Jesus was simple, yet out of His unconditional love, He was willing to pour out His virtue to people far and beyond.
You might wonder how will Jesus be your teacher? It's very simple
a) The first thing you need to do is, accept Him as your lord and savior, if you have not acknowledged Him as your savior..You can make this decision now by clicking Best Decision Ever.
b) Ask Him to be your teacher in everything you do.
c) Make a choice to speak to Him continuously and rely on His leading-He is your Daddy.
d) Trust what He says in His word and that means, meditate on His word more often.
e) Have a teachable Spirit, be willing to learn and to obey what He instructs you to do.
Characteristics reflecting Jesus is the best Teacher ever:-
1.He taught in power and Authority.
Matthew 4:23-24 (AMP)
And He went throughout all Galilee, teaching in their synagogues and preaching the good news (gospel) of the kingdom, and healing every kind of disease and every kind of sickness among the people (demonstrating and revealing that He was indeed the promised Messiah).So the news about Him spread throughout all Syria; and they brought to Him all who were sick, those suffering with various diseases and pains, those under the power of demons, and epileptics, paralytics; and He healed them.
Matthew 7:28 (AMP)
When Jesus had finished these sayings (the Sermon on the Mount), the crowds were astonished and overwhelmed with bewildered wonder at His teaching,
2.He never allowed peoples opinions to limit Him.
John 8:6-10 (MSG)
The religion scholars and Pharisees led in a woman who had been caught in an act of adultery. They stood her in plain sight of everyone and said, "Teacher, this woman was caught red-handed in the act of adultery. Moses, in the Law, gives orders to stone such persons. What do you say?" They were trying to trap him into saying something incriminating so they could bring charges against him. Jesus bent down and wrote with his finger in the dirt. They kept at him, badgering him. He straightened up and said, "The sinless one among you, go first: Throw the stone." Bending down again, he wrote some more in the dirt.Hearing that, they walked away, one after another, beginning with the oldest. The woman was left alone. Jesus stood up and spoke to her. "Woman, where are they? Does no one condemn you?"
3.He had great compassion.
Matthew 9:35-39 (NKJV)
Then Jesus went about all the cities and villages, teaching in their synagogues, preaching the gospel of the kingdom, and healing every sickness and every disease among the people. But when He saw the multitudes, He was moved with compassion for them, because they were] weary and scattered, like sheep having no shepherd. Then He said to His disciples, "The harvest truly is plentiful, but the laborers are few.herefore pray the Lord of the harvest to send out laborers into His harvest."
4.He challenged His Disciples.
Matthew 14:25-29 (AMP)
And in the fourth watch of the night (3:00-6:00 a.m.) Jesus came to them, walking on the sea.When the disciples saw Him walking on the sea, they were terrified, and said, "It is a ghost!" And they cried out in fear.But immediately He spoke to them, saying, "Take courage, it is I! Do not be afraid!"Peter replied to Him, "Lord, if it is (really) You, command me to come to You on the water."He said, "Come!" So Peter got out of the boat, and walked on the water and came toward Jesus.
5.He taught his disciples how to talk to God through prayer.
Luke 11:1 (NKJV)
Now it came to pass, as He was praying in a certain place, when He ceased, that one of His disciples said to Him, "Lord, teach us to pray, as John also taught his disciples."
6.He taught with Love because He was love Himself.
John 15:9-13 (NKJV)
As the Father loved Me, I also have loved you; abide in My love. If you keep My commandments, you will abide in My love, just as I have kept My Father's commandments and abide in His love."These things I have spoken to you, that My joy may remain in you, and that your joy may be full.This is My commandment, that you love one another as I have loved you. Greater love has no one than this, than to lay down one's life for his friends.
7.He taught with great wisdom.
Matthew 22:15-22 (NLT)
Then the Pharisees met together to plot how to trap Jesus into saying something for which he could be arrested. They sent some of their disciples, along with the supporters of Herod, to meet with him. "Teacher," they said, "we know how honest you are. You teach the way of God truthfully. You are impartial and don't play favorites. Now tell us what you think about this: Is it right to pay taxes to Caesar or not? "But Jesus knew their evil motives. "You hypocrites!" he said. "Why are you trying to trap me? Here, show me the coin used for the tax." When they handed him a Roman coin, he asked, "Whose picture and title are stamped on it?""Caesar's," they replied. "Well, then," he said, "give to Caesar what belongs to Caesar, and give to God what belongs to God." His reply amazed them, and they went away.
It's my prayer that this post will impact you, to rely on Jesus to be your teacher in teaching you how to live your life, how to treat people, how to forgive, how to walk in faith, how to love, how to walk in wisdom, how to give, how to be a faithful steward or how to manage your finances, the list is just endless on how, He can teach you everything pertaining life . Trust me when I tell you, If the success of the students is the measure of the teacher, then no teacher will ever be successful as the one and only Master Teacher, Jesus Christ.
A Simple sincere Prayer to Ask Jesus to be your Teacher
Dear Lord,I thank you so much for this far you have walked me,Despite of doing things my way, you have still promised to guide me if I ask you.Forgive me for many times i have done things my way.I acknowledge you are the best teacher ever and today i make a choice to inquire of you to guide me, all the way thorough.Teach me how to live my life as per your standards and teach me everything that pertains to life.I am a willing student, who is ready to obey your instructions .I thank you and honor you Heavenly Father for, listening to my request today.In Jesus mighty name I do pray and believe Amen.
You Are Special in God's Eyes