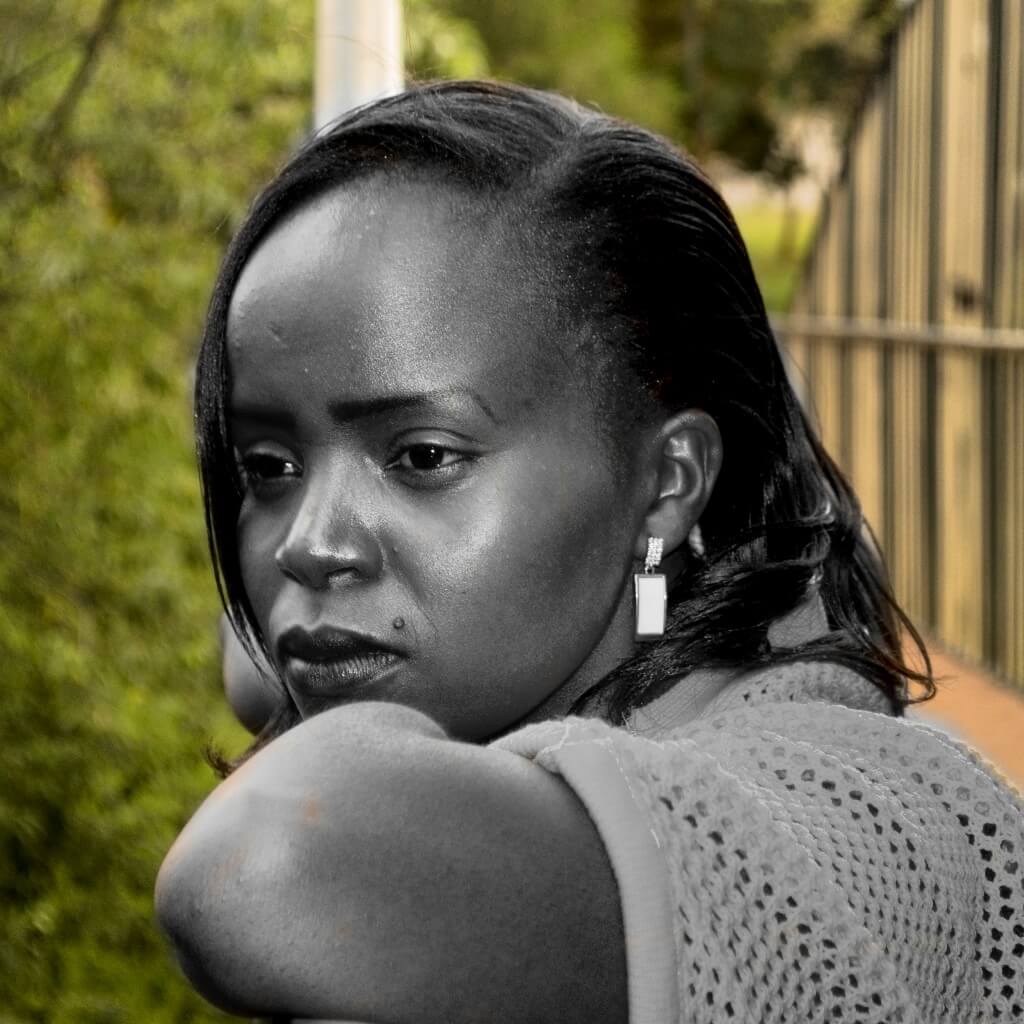 Life has its own share of challenges and at times we feel like giving up. I believe am speaking on behalf of most of us, who have been in a thick situation beyond your control. You have tried everything you know of and hallo nothing seems to be working out. Maybe it's a failed marriage, a business idea that is not flowing the way you planned and you are in serious debts, or you are just facing serious legal issues and you don't know how things will ever settle. One thing that I know is, you are not the first one nor the last one, who will go through that situation.On my previous post, i have blogged about Giving God ultimatums!!! and i have divulged more on not allowing pressures of life and disappointments, to push yout into a state of giving God ultimatums. Someone has gone through what you are going through and came out strong. I choose to focus on the positive side in every situation; because I believe what is impossible to men is absolutely possible with God. Tough situations happen, so that God can reveal His sovereignty and also grow our faith and our reliance on Him.
Let's look at an interesting situation of King David in the book of 1 Samuel 30:1-8 Now when David and his men came home to Ziklag on the third day, they found that the Amalekites had made a raid on the South (the Negeb) and on Ziklag, and had struck Ziklag and burned it with fire,2 And had taken the women and all who were there, both great and small, captive. They killed no one, but carried them off and went on their way. So David and his men came to the town, and behold, it was burned, and their wives and sons and daughters were taken captive.4 Then David and the men with him lifted up their voices and wept until they had no more strength to weep.5 David's two wives also had been taken captive, Ahinoam the Jezreelitess and Abigail, the widow of Nabal the Carmelite.6 David was greatly distressed, for the men spoke of stoning him because the souls of them all were bitterly grieved, each man for his sons and daughters. But David encouraged and strengthened himself in the Lord his God.7 David said to Abiathar the priest, Ahimelech's son, I pray you, bring me the ephod. And Abiathar brought him the ephod.8 And David inquired of the Lord, saying, Shall I pursue this troop? Shall I overtake them? The Lord answered him, Pursue, for you shall surely overtake them and without fail recover all.
This above scripture, reflects a tough situation that King David was handling. Not only was he a leader but a husband and a father, who did not know what to do from his own ability as a man, to save his own family and his people, who had been taken captive. Despite of men plotting to stone him due to their grief, King David focused on God, to show him what to do next. From the scripture he never complained to God, He never cursed God, he never blamed his own people for trying to stone him, all he did is ask God what to do next??
What you are going through is not beyond God, He knows your capacity, He knows what you can handle and what you can't handle. He created you and as a manufacture, knows the ability of His product to perform a certain task, the same with God He knows what you can handle. Any question asked in a test is always in the syllabus, what to do I mean? Whatever you are going through is not uncommon to God . There is always a way out of that problem, from time in memorial, different people around the globe have gone what you are going through now and have come out strong with a testimony. As Christians our faith in God is our currency to overcome tough situations and see great visions/dreams being fulfilled.
King David men had their trust in a mere man and when he failed them, they thought of stoning him. This was not King David's case; his faith was grounded on God no matter what. No matter how crazy a situation may seem, have faith in God. What is having faith in God mean? We rely on Him and depend on His reliability . Trust me when I tell you, our faith in God does not grow over night. It's a process of continuous growth when we go through challenges and our ability to know without a shadow of doubt, that God will come through for us. Faith is believing and standing on God's word to fulfill His promises over your life, despite of your current situation.
Speak what you want to see in your life, Speak positivity in that negative situation, draw your strength from God's word and remind Him what He has said in His word. Unfortunately , we think we know better, we think we have a better master plan and we never want to take risks. God wants us to grow and He takes us though different journeys for our faith to grow in Him.
What do we learn from King David's predicament??
1.He strengthened himself in the Lord :-our strength should come from the Lord and not from people.
2.He did not ask why but asked God whether he should pursue :-Get your directions from God in whatever situation you might be going through.
3.He pursued a greater opportunity by following God's instructions :-Pursue greater opportunities despite of your current situations. Compromise is not the way to go. If your marriage is failing, look for an older couple that their marriage has been working for many years and inquire how they manage to stay together. Don't look for a couple that is heading for divorce for advice, misery loves company so don't choose that direction.
4.He was very selective towards his reaction despite of His own men of war contemplating to stone him:- Stop all the external negativity from getting into you. Be selective to what you listen to, during your season of tests and trials . There will always be someone to suggest what is not in line with the will of God towards your situation and that's what I call the Power Of Suggestion.I have blogged about it here.
5.He had his own time with God and God ultimately spoke to Him and gave him instructions:-Have separate time with God to know the next move.
Mirror on God's word on living by faith:-
James 1:6
But let him ask in faith, with no doubting, for he who doubts is like a wave of the sea driven and tossed by the wind.
Hebrews 11:1-2
Now faith is the substance of things hoped for, the evidence of things not seen. 2 For by it the elders obtained a good testimony.
2 Corinthians 5:7
For we walk by faith, not by sight.
James 1:3
Knowing that the testing of your faith produces patience.
Romans 1:17
For in it the righteousness of God is revealed from faith to faith; as it is written, "The just shall live by faith.
Hebrews 12:2
Looking unto Jesus, the author and finisher of our faith, who for the joy that was set before Him endured the cross, despising the shame, and has sat down at the right hand of the throne of God.
1 Timothy 4:12
Let no one despise your youth, but be an example to the believers in word, in conduct, in love, in spirit in faith, in purity.
James 2:17
Thus also faith by itself, if it does not have works, is dead.
God is never blind to your tears,never deaf to your prayers and never silent to your pain, He sees,He hears and He will Deliver.Walk by Faith and act like it
God Desires The Best For You.