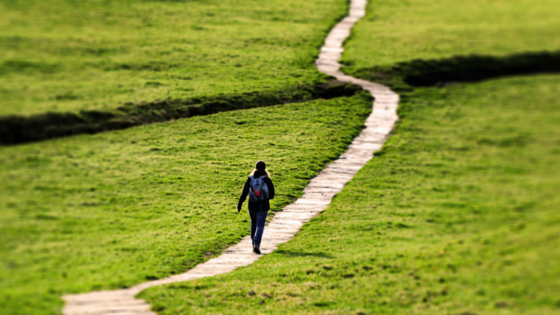 The power of synchronization is what makes impact in many things we have today. Let's take a look at a car engine that is being driven by diesel and another car engine being driven by petrol. Both petrol and diesel are produced from mineral oil but the final products vary and that simply means, a car engine that has been manufactured to use diesel, we cannot use petrol to fuel it. A car engine that is synchronized to use petrol, it will only operate effectively when you fuel it with petrol but if you try to fuel it with diesel, the whole engine system will malfunction. The same applies to us as human beings, when our hearts are prepared with the Word of God, the principles of God, the knowledge of God, the fear of God and the wisdom of God, they become synchronized with the gifts that are within us.
We are all endowed with precious gifts and the Word of God in Romans 11:29 says, For the gifts and the calling of God are irrevocable. The gifts within us are unique as per God's template for every individual, which from the beginning, they were meant to glorify God and offer solutions to this World.Unfortunately, we are all aware that not all gifted people have used their gifts to glorify God here on Earth. Over years, some people have used their gifts for fame, to obtain power and influence, for selfish interests and even others for destruction but we still have people who used their gifts to glorify God and made a great impact here on Earth.
I want to submit to you, those who used their gifts for God's glory, had a special trait and that was the preparedness of their hearts. They were willing to allow God to work on their hearts and having a prepared heart, they were able to do great exploits for God's glory.
Before I navigate further, lets get into God's Word by reflecting the life of Joseph in the Book of Genesis from chapter 37 to 50.
In spite of his gift in dream interpretations and the excellence of His work, Joseph had purposed in his heart he would not defile himself and his choices reflected the preparedness of his heart during his most challenging seasons and also his mountain top seasons.
The preparedness of Joseph heart is well illustrated: –
When he was faithful towards Potiphar's household.

When he refused to sleep with Potiphar's wife.

When interpreted the prisoners' dreams.

When he did not exalt himself in the presence of Pharoah and acknowledged God for his dream interpretation.

When he refused to avenge his brothers and instead, he became a blessing to them.
The life style of Joseph is a great template for us to illuminate since it only signifies to us that when our hearts are after pleasing God, there is nothing He can withhold from us. God can use any tool and any environment for our hearts to be prepared for the next level. The methods may not be pleasing to us, they may not be fair to us but if God desires to use us for greater works in this generation there is a process we have to go through towards the journey of becoming.
When our hearts are prepared for the next shift, they become synchronized with our gifts for greater works.
In the Book of 2 Kings 22 we have a King that God was well pleased with and it's none other than King Josiah. We learn that King Josiah did what was right in the eyes of God, he walked in the ways of his Father David and when he heard the Words of the Book of the law, he tore his clothes since the wrath of the Lord was great against the inhabitants of Judah.
His response to God's counsel and correction reflected the preparedness of his heart. When your heart is prepared, God can withhold a judgement towards you and the people you are standing in the gap for as in this case of King Josiah in 2 Kings 22:18-20 But as for the king of Judah, who sent you to inquire of the Lord, in this manner you shall speak to him, 'Thus says the Lord God of Israel: "Concerning the words which you have heard because your heart was tender, and you humbled yourself before the Lord when you heard what I spoke against this place and against its inhabitants, that they would become a desolation and a curse, and you tore your clothes and wept before Me, I also have heard you," says the Lord. "Surely, therefore, I will gather you to your fathers, and you shall be gathered to your grave in peace; and your eyes shall not see all the calamity which I will bring on this place." " So, they brought back word to the king.
When God comes to inspect your camp which in this case is the preparedness of your heart, will he find pride, un-forgiveness, bitterness, arrogance jealousy, hatred or will He find humility, love, gratitude, forgiveness and happiness? How is your heart while you are facing that opposition or false accusation? How will you respond in your season of uplifting when doors start opening up for you left, right and center? God is always watching from His Throne of Grace on how you will respond. Child of God, be aware that the devil will never ever have an upper hand in any situation you might be going through right now but your heart has to be prepared for God to have His way in that situation.
Never underestimate gifted people who have prepared hearts. There is nothing God can withhold to do through them.
Love ReinaBeaty.