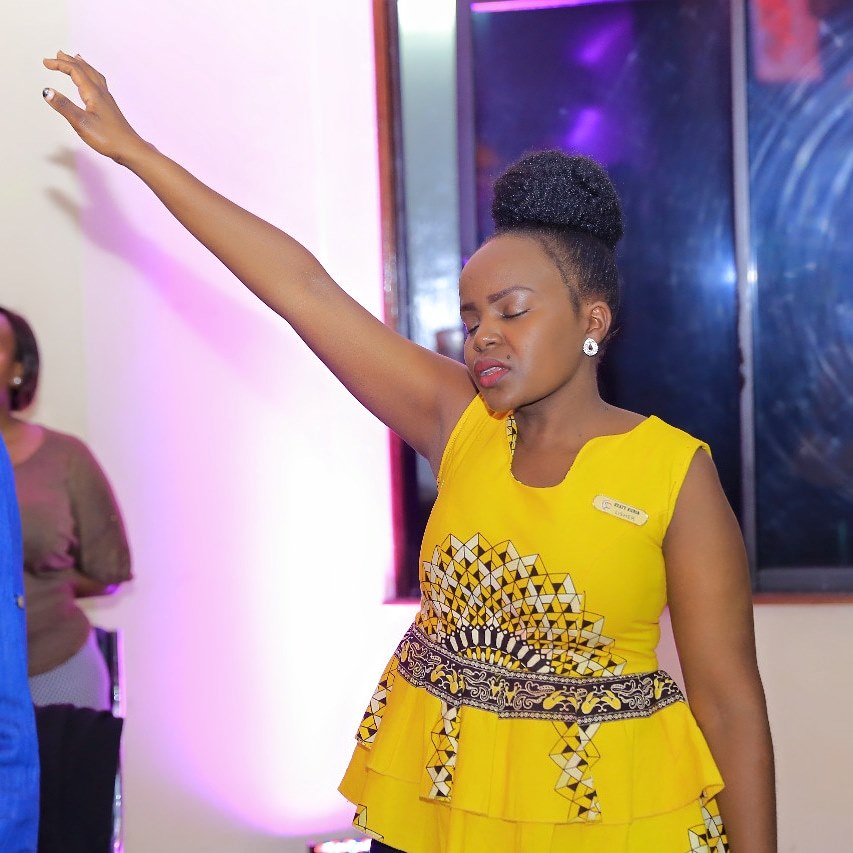 The moment you heard the good news, your life found a new meaning in Christ. You know what your eyes have seen, you know the things your ears have heard. However, you have heard the terrible gossip about you. There was a time they called you Barren, or perhaps, they once called you a failure. But know this my beloved, the moment the saviour steps in, your life finds a new meaning and the moment He arrives, your life is set in order.
Your life may have been in chaos, words may have been used against you,terrible words may have been spoken over you, even those unspeakable names that you have been called. But I say, the moment the savior steps in, your life becomes meaningful and your life is settled.If you don't have money, when you don't have children or you are behind your peers, they may call you Barren but the moment Jesus arrives, instantly, the moment He steps in, your life becomes meaningful and is set in order.
As soon as He shows up, He changes your name completely, I mean the moment the saviour arrives, your life is transformed.The moment the creator steps in, your life will be transformed. The morning star, born of virgin Mary will address your situation.
The almighty one at shiloh who has remembered me for good, my life is settled.Now my mouth is filled with glorious testimonies and my life is transformed. The moment He stepped in, my life became an object of envy to my enemies and my life is set in order.The enemies became totally helpless and surprised at what the saviour has done and my life has turned around for good.
Be Encouraged Today My Beloved
Isaiah 62
For Zion's sake will I (Isaiah) not hold my peace, and for Jerusalem's sake I will not rest until her imputed righteousness and vindication go forth as brightness, and her salvation radiates as does a burning torch.
And the nations shall see your righteousness and vindication (your rightness and justice not your own, but His ascribed to you), and all kings shall behold your salvation and glory; and you shall be called by a new name which the mouth of the Lord shall name.
You shall also be (so beautiful and prosperous as to be thought of as) a crown of glory and honor in the hand of the Lord, and a royal diadem (exceedingly beautiful) in the hand of your God.You (Judah) shall no more be termed Forsaken, nor shall your land be called Desolate any more. But you shall be called Hephzibah (My delight is in her), and your land be called Beulah (married); for the Lord delights in you, and your land shall be married (owned and protected by the Lord).
For as a young man marries a virgin (O Jerusalem), so shall your sons marry you; and as the bridegroom rejoices over the bride, so shall your God rejoice over you. I have set watchmen upon your walls, O Jerusalem, who will never hold their peace day or night; you who (are His servants and by your prayers) put the Lord in remembrance (of His promises), keep not silence,
And give Him no rest until He establishes Jerusalem and makes her a praise in the earth. The Lord has sworn by His right hand and by His mighty arm: Surely I will not again give your grain as food for your enemies, and (the invading sons of) aliens shall not drink your new wine for which you have toiled;But they who have gathered it shall eat it and praise the Lord, and they who have brought in the vintage shall drink it (at the feasts celebrated) in the courts of My sanctuary (the temple of My holiness).
Go through, go through the gates! Prepare the way for the people. Cast up, cast up the highway! Gather out the stones. Lift up a standard or ensign over and for the peoples. Behold, the Lord has proclaimed to the end of the earth: Say to the Daughter of Zion, Behold, your salvation comes (in the person of the Lord); behold, His reward is with Him, and His work and recompense before Him. And they shall call them the Holy People, the Redeemed of the Lord; and you shall be called Sought Out, a City Not Forsaken.
Love Beaty.