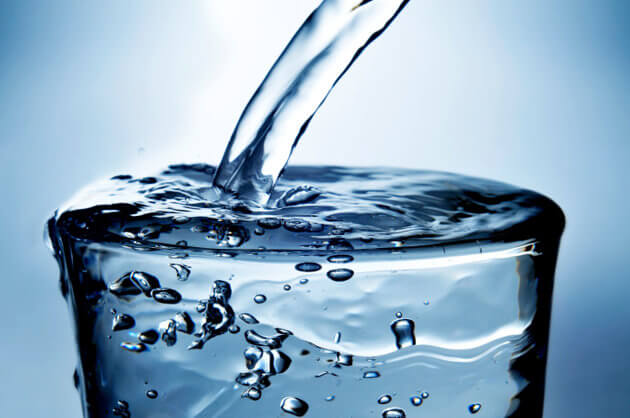 Luke 5:4-10 (NKJV)
When He had stopped speaking, He said to Simon, "Launch out into the deep and let down your nets for a catch."But Simon answered and said to Him, "Master, we have toiled all night and caught nothing; nevertheless at Your word I will let down the net." 6 And when they had done this, they caught a great number of fish, and their net was breaking. 7 So they signaled to their partners in the other boat to come and help them. And they came and filled both the boats, so that they began to sink. 8 When Simon Peter saw it, he fell down at Jesus' knees, saying, "Depart from me, for I am a sinful man, O Lord!"
9 For he and all who were with him were astonished at the catch of fish which they had taken; 10 and so also were James and John, the sons of Zebedee, who were partners with Simon. And Jesus said to Simon, "Do not be afraid. From now on you will catch men." 11 So when they had brought their boats to land, they forsook all and followed Him.
From the above scripture. I can relate with Simon Peter predicament ,trying to put his best foot forward ,yet there were no results, to show forth his hard work of toiling the whole night. They had all the required tools for fishing used in those days and for them to venture in that field; they already knew they would get something.
Yes, you've got the money, you've got the fame, you've got the power, you've got the spouse of your dreams, you've got your kids but deep within you, you are empty. You keep on trying to fish in a devoid world in satisfying your inner man, with all manner of worldly pleasures but at the end of it all, you end up empty.
The worldly system is designed to make people think in a certain way which makes people do things which offer temporal pleasures but they are not satisfying the inner man. God's main intent of creating us, was to be whole and complete in Him and not in people or things. How many times have we found ourselves fishing and fishing in things we think can satisfy us but unfortunately we end up getting nothing that can satisfy our void?
The best thing that ever happened in Simon Peter's life was His divine encounter with Jesus and His obedience to do what Jesus instructed Him to do. His act of obedience brought forth an abundance in a place where there was nothing.His act of obedience opened his eyes to see the impossible becoming the possible, his act of obedience qualified him to be a disciple of Jesus and his act of obedience opened up the heavens.
The only person who can offer you permanent satisfaction and long-lasting solutions to your inner man is none other but Jesus Christ. He alone has the power to change your barren situation into an overflow, He alone can offer you peace, joy, happiness amid challenges, He alone has the power to deliver you from any form of addiction or mess that you are in currently, He alone has the power to give your life a meaning and a purpose, just as He did for Simon Peter, James and John.
Truth be told,the best way you can fully be happy and enjoy your life is in Christ Jesus and not in alcohol, hard drugs, sex, money or gambling.
Whatever is good and perfect is a gift coming down to us from God our Father. Every good gift and every perfect gift is from above, and comes down from the Father of lights, with whom there is no variation or shadow of turning.James 1:17(NKJV)
People, fame, power, money or success, will only influence you to a certain degree but only God can satisfy you. God desires us to enjoy life in Him and not in things, in events or looking for fulfillment in people.
Simon Peter's Obedience to Jesus was personal but the results from His obedience were not personal. There was such a great impact that influenced other people to believe and follow Christ. This also applies to you my beloved, your obedience to the call of God will always be personal but the impact you will make by allowing God to work through you will always affect other people positively.
There is no impossibility with God! Don't allow unbelief to creep in your heart, it only places a limit on God to perform greater works here on Earth through you.
An encounter with Jesus is all you need to start your journey towards living a meaningful yet victorious life. You cannot experience the fullness of God if you have not accepted His Son Jesus Christ to be the pilot over your life.You can simply do that by clicking The Best Decision Ever
Come on, let the sound of worship be released from your lips tonight
Come on, raise it now
Oh, that's good y'all, raise it, raise it
You provide the fire
I'll provide the sacrifice
You provide the spirit
And I will open up inside
You provide the fire
I'll provide the sacrifice
You provide the spirit
I will open up inside
Fill me up God
Fill me up God
Fill me up God
Fill me up
Fill me up God
Fill me up God
Fill me up God
Fill me up
We need more of you, yeah
You provide the fire (come one, you say it, I'll provide the sacrifice)
I'll provide the sacrifice (you gotta tell him, say, "You provide the spirit")
You provide the spirit (I will, I will)
I will open up inside (you gotta tell him, "You provide the fire")
You provide the fire (I will be the sacrifice)
I'll provide the sacrifice (somebody tell him, "You provide the spirit")
You provide the spirit (I really need your flesh, Lord, tonight)
I will open up inside
Fill me up God
Fill me up God
Fill me up God
Fill me up
Fill me up God
Fill me up God
Fill me up God
Fill me up (lift your heads and say it)
You provide, you provide the fire (I'll provide the sacrifice)
I'll provide the sacrifice (I am empty before you, Lord)
You provide the spirit (and I will)
I will open up inside (every voice raising loud again, say, "You provide the fire")
You provide the fire (I will be the sacrifice)
I'll provide the sacrifice (that's what I am, say, "You provide the spirit")
You provide the spirit (I will)
I will open up inside (say, "Fill me")
Fill me up God (fill me up God)
Fill me up God (fill me up God)
Fill me up God (fill me up God)
Fill me up (fill me up God)
Fill me up God (somebody ask him)
Fill me up God (I need a fresh annointing)
Fill me up God (fill me up God)
Fill me up (fill me up)
Fill me up God
Fill me up God
Fill me up God (somebody ask him to fill you)
Fill me up (that's it somebody ask him, fill me again)
Fill me up God (somebody say, "Fill me again")
Fill me up God (fill me again)
Fill me up God (come on, somebody ask him to fill me again)
Fill me up (I need more of you, I need more of you)
I've been running on empty
I need you to feel me again
We cry out for more
We cry out for more
More of your spirit is what we need, more of your annointing, more of your glory, fill me
Fill me up God (fill me up God)
Fill me up God (fill me up God)
Fill me (that's what I really want)
Love ReinaBeaty