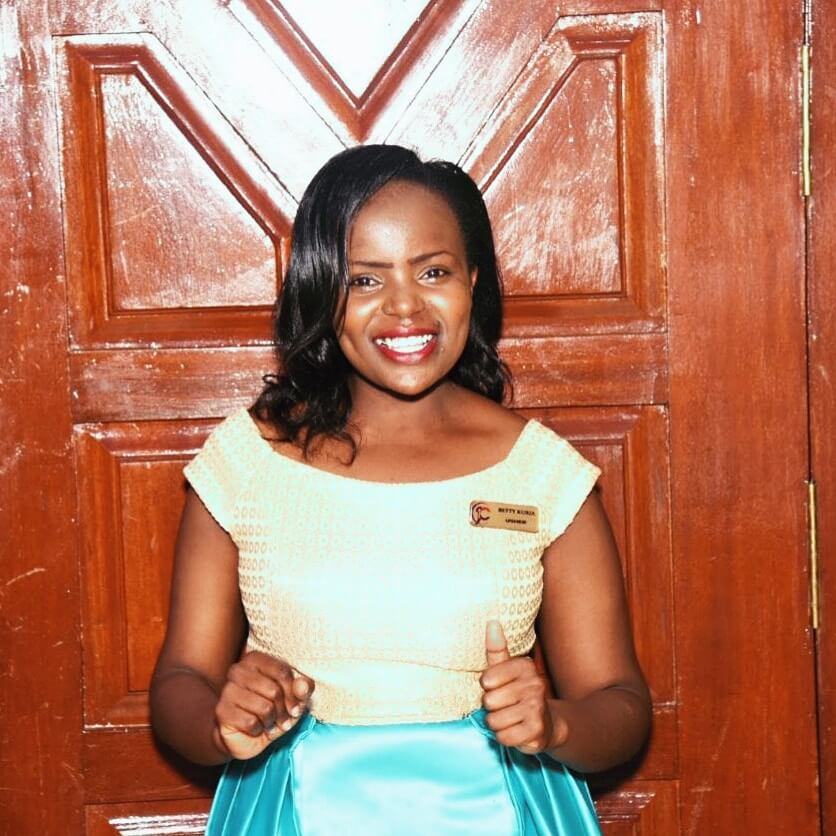 Two weeks ago, I had an amazing time at my home church Jubilee Christian Church Kenya, during our first word-fest meetings for this year, which runs for five days from 5pm to 8pm. It's usually a time where my Spiritual Authority Bishop Allan, Rev.Kathy Kiuna and few anointed men of God, preach the incorruptible word of God. We get to feed on God's word and have fellowship with one another.
I thank God for what I gleaned from those meetings and I felt compelled, to highlight few points that really challenged me on a personal level.To get full sermons on the teachings, kindly click Jcc Kenya and purchase the DVD'S.
DAY 1
1.The fear of God:-
Luke 23:39-43
Then one of the criminals who were hanged blasphemed Him, saying, "If You are the Christ, save Yourself and us. "But the other, answering, rebuked him, saying, "Do you not even fear God, seeing you are under the same condemnation? And we indeed justly, for we receive the due reward of our deeds; but this Man has done nothing wrong." Then he said to Jesus, "Lord, remember me when You come into Your kingdom. "And Jesus said to him, "Assuredly, I say to you, today you will be with Me in Paradise."
The fear of God is reverence to Him and not fear. When you fear God your heart is after pleasing Him and not displeasing Him.
The kingdom of God operates with keys and the master key is the fear of God. Without the fear of God, we cannot experience God's wisdom.

Whenever we tend to fear man it's a clear indicator we don't fear God.

When the world sees you walking in Godly fear, they will be drawn to you.

We were created to fear God and live a life that honors Him.
Benefits of walking in the fear of God
Divine provisions Psalms 34:9-10 Oh fear the Lord, you His saints! There is no want to those who fear Him. The young lions lack and suffer hunger: But those who seek the Lord shall not lack any good thing.

Divine protection Psalms 34:7 The angel of the Lord encamps all around those who fear Him and delivers them.

Divine help Psalms 115:11 You who fear the Lord, trust in the Lord;He is their help and their shield.

Divine fulfillment Psalms 45:11 So the King will greatly desire your beauty; Because He is your Lord, worship Him.

Divine preservation Proverbs 19:23 The fear of the Lord leads to life,and he who has it will abide in satisfaction; He will not be visited with evil.

Divine multiplication Acts 9:31 Then the churches throughout all Judea, Galilee, and Samaria had peace and were edified. And walking in the fear of the Lord and in the comfort of the Holy Spirit, they were multiplied.
Dangers of lack of walking in the fear of God
Lack of the fear God leads to LEPROCY Numbers 12:6-12 Then He said, "Hear now My words: If there is a prophet among you, I, the Lord, make Myself known to him in a vision; I speak to him in a dream. Not so with My servant Moses; He is faithful in all My house. I speak with him face to face, Even plainly, and not in dark sayings; and he sees the form of the Lord. why then were you not afraid. To speak against My servant Moses? "So the anger of the Lord was aroused against them, and He departed and when the cloud departed from above the tabernacle, suddenly Miriam became leprous, as white as snow. Then Aaron turned toward Miriam, and there she was, a leper.So Aaron said to Moses, "Oh, my lord! Please do not lay this sin on us, in which we have done foolishly and in which we have sinned. Please do not let her be as one dead, whose flesh is half consumed when he comes out of his mother's womb!"
Sin will always attract the worst outcome in life

The enemy always thrives in sin

Sin is a reproach, it will hand you up and dry in public Hebrew 12:25

Playing with sin will keep you away from divine prosperity.
DAY 2
2.Love:-
1 Corinthians 12:12 For as the body is one and has many members, but all the members of that one body, being many, are one body, so also is Christ.
Whatever God touches He unites but whatever the devil touches he divides and destroys

In the body of Christ every member matters, we need each other to enable everyone to function properly, in their fullest potential.

Nobody is all self-sufficient, and no believer ought to be a lone ranger.

Whenever we cut off from each other the fire of our faith is dimmed

We were designed by God to work together, affirm each other and lift each other up.

The way a team plays together, determines its success as a whole, there is no way we can be victorious as a church, if we are divided.

Love never happens automatically, it does take time to grow

We are soldiers in God's army, if your brother falls short, it's not our business as the body of Christ to condemn them but cover them and help them rise up again. 1 Peter 4:8 And above all things have fervent love for one another, for "love will cover a multitude of sins

Our love for each other as believers will help us carry the weight.
DAY 3
3.As it is in Heaven:-
Matthew 6:8-13 Therefore do not be like them. For your Father knows the things you have need of before you ask Him. In this manner, therefore, pray: Our Father in heaven, hallowed be Your name. Your kingdom come. Your will be done on earth as it is in heaven. Give us this day our daily bread and forgive us our debts, as we forgive our debtors and do not lead us into temptation, But deliver us from the evil one.For yours is the kingdom and the power and the glory forever. Amen.
Daniel 4:25 They shall drive you from men, your dwelling shall be with the beasts of the field, and they shall make you eat grass like oxen. They shall wet you with the dew of heaven, and seven times shall pass over you, till you know that the Most High rules in the kingdom of men, and gives it to whomever He chooses.
The kingdom of God is not a dormant kingdom; it is active on Earth as it is in Heaven.

A man has nothing unless it's given to Him by God,we are just stewards of God's breakthrough's and successes in our lives.

It is God who keeps together what He has blessed us with.

God has no problem with giving us more, all He wants is to have our heart, mind and soul grounded in Him.

Our prayer should never be about need, our prayer should be the will of God to be perfected in our lives as it is in heaven.

When we pray though our needs we only limit God.

For every season, God has a script for you.

Everything God wants you to construct on Earth, has a pattern in Heaven and He will cause men to bless it.

There will never be fulfillment of destiny unless there is complete submission.

The fact that nothing is happening currently as you pray, does not mean it is not happening. We ought to walk by faith and not by sight.

Our prayer does not create rain but avenues though which rain will rain, prayerlessness will always delay God's agenda in your life.

If you don't stop the devil we will not stop, he will fight you from every angle if you allow him.

God always creates with His word, which is invisible in our own human eyes however His word is powerful to build us up.
DAY 4
4.Honor:-
Matthew 13:57-58 So they were offended at Him.But Jesus said to them, "A prophet is not without honor except in his own country and in his own house." 58 Now He did not do many mighty works there because of their unbelief.
When it comes to honor revelation is required.

When you honor someone you give them your deepest respect and it depens your relationship with that person.

The more you give value to something, the more you give it weight. The same applies with honor, the more you honor and value a person. the more you respect them and celebrate them.

The way you respond to your spiritual authority, it reflects how much value and respect you have towards them. The power of honor can destroy a curse

Respect is earned but honor is given just like inheritance.

Honor releases the miracouls and the blessings of God.
Levels of honor
1.Honor for God Proverbs 3:9-10 Honor the Lord with your possessions, And with the first fruits of all your increase; So your barns will be filled with plenty, and your vats will overflow with new wine.
Romans 12:1 I beseech you therefore, brethren, by the mercies of God, that you present your bodies a living sacrifice, holy, acceptable to God, which is your reasonable service.
Do not stain your worship in the name of duty out of disobedience
2.Honor for Prophets 1 Peter 2:17 Honor all people. Love the brotherhood. Fear God. Honor the king.
There is a particular man/woman of God whose assignment is to usher you into your destiny.

Show respect for all men/women of God

Observe rank and hierarchy and recognize where there gifts are.

The greatest gift you can be given by a man of God is, his access however never take that access for granted.

God matches a Fathers ability to a son's need,you cannot give outside what you have never given at home.
3.Honor for Spiritual Fathers Malachi 1:6 "A son honors his father, And a servant his master. If then I am the Father, where is My honor? And if I am a Master, where is My reverence? Says the Lord of hosts, to you priests who despise My name. tet you say, 'In what way have we despised Your name?'
Fathers have paid a very hefty prize and as son/daughter you have to be the first in line to defend them.

Sanctify your Spiritual Father in your heart, since He/she is your covering.

Anytime you dishonor your Spiritual Father, you will experience stagnation.
4.Honor your parents Ephesians 6:1-3 Children, obey your parents in the Lord, for this is right. Honor your father and mother," which is the first commandment with promise: 3"that it may be well with you and you may live long on the earth."
It's the only commandment with a promise, which is a blank check command.

When children do not honor their parents the society rots
5.Honor yourself: Honor yourself and your gift. If you sin God will forgive but if you don't exercise your body, it will never forgive you.
Honor your body so that you can use it, for the benefit of mankind

Also learn to honor yourself by celebrating and appreciating your self
6.Honor others.:-a dishonorable person uses honor in the wrong way.
God the Father did not control Jesus jsu as the prodigal's son Father did not control His son.

Healthy relationships are very important, they are a source of learning and they will always ushers us in our place of assignment.

Relationships will always multiply our efforts.

Dishonor will always short-circuit the presence of God..
DAY 5
5.Work
Genesis 2:15 Then the Lord God took the man and put him in the garden of Eden to tend and keep it.
Ephesians 4:28 Let him who stole steal no longer, but rather let him labor, working with his hands what is good, that he may have something to give him who has need.
2 Thessalonians 3:10-11 For even when we were with you, we commanded you this: If anyone will not work, neither shall he eat.For we hear that there are some who walk among you in a disorderly manner, not working at all, but are busybodies.
God blesses the work of your hands.

God first gave Adam a commandment to work There must be something legit that your hands are working on. Work pre-exited the curse

The ground was cursed on Adams behalf but when Jesus blood touched the ground from the cross, the curse was broken.

The will of God is, as you do your divine assignment, there will be productivity that brings froth increase in your life.

Work is meant to meet our needs at the minimal however, we work to get something to give. We are not supposed to derive our livelihood from a paycheck but we are supposed to live out for our harvest

Work is meant for your supply but for seed.

When you discover your assignment as a believer, you will enjoy doing what God has called you to do.

The discovery of your assignment, brings forth attainment in your life, your assignment is the vehicle that God uses, for you to fulfill your assignment here on Earth.

Idleness is the breeding ground for poverty

Every act of laziness is a self-fulfilling prophecy for failure.
Signs of lazy people
They don't acknowledge that they are lazy and they are wiser in their own eyes Proverbs 26:16 The lazy man is wiser in his own eyes, than seven men who can answer sensibly.

They love their bed Proverbs 26:14 As a door turns on its hinges, so does the lazy man on his bed.

They find excuses for not doing things Proverbs 22:13 The lazy man says, "There is a lion outside! I shall be slain in the streets!"

They always wait for perfect conditions to work on their goals Proverbs 20:4 The lazy man will not plow because of winter; He will beg during harvest and have

They are non-starters and the always wait for outside motivation. Proverbs 6:6-8 Go to the ant, you sluggard! Consider her ways and be wise, Which, having no captain, Overseer or ruler, Provides her supplies in the summer, And gathers her food in the harvest.

They don't finish what they start. Proverbs 26:15 The lazy man buries his hand in the bowl; It wearies him to bring it back to his mouth.

They will always give reasons, why they did not do they were supposed to do.
We are gifted differently and we must learn how to work on our gifts. Proverbs 17:8 A present is a precious stone in the eyes of its possessor; Wherever he turns, he prospers.

Never despise the size of your gift, at the beginning it might appear small but its latter days it will be great.

Keep updating your mind to the new ways of doing things: what was relevant then might not be relevant now.

Look for problems to solve: somebody else needs you. You are genetically accurate and customized to solve people's problems.

You are rewarded for the problems you solve.

Be faithful in another man work Luke 16:13 "No servant can serve two masters; for either he will hate the one and love the other, or else he will be loyal to the one and despise the other. You cannot serve God and mammon."

You will never be a successful father if you were never a faithful son.be focused on inheritance than a paycheck.

Don't compete with people while you are in your assignment 2 Corinthians 10:12 For we dare not class ourselves or compare ourselves with those who commend themselves. But they, measuring themselves by themselves, and comparing themselves among themselves, are not wise.

Always endeavor to outshine your last record. You will not be judged based on what someone else did but how you used your talents and abilities.

Serve in the house of God. Job 36:11 If they obey and serve Him,they shall spend their days in prosperity, and their years in pleasures.

Exodus 23:25 "So you shall serve the Lord your God, and He will bless your bread and your water. And I will take sickness away from the midst of you.

It takes a huge sacrifice to serve God but as you serve Him, He will bless your water, bread and take sickness away from your midst
I believe sharing with you the above highlights, from what I gleaned during word fest 2018,will help you pursue God more, on a personal level. Keep it locked here, for more info on any upcoming events, at my home church Jubilee Christian Church Kenya.
Love you all and am praying for you.
WORD FEST GALLERY.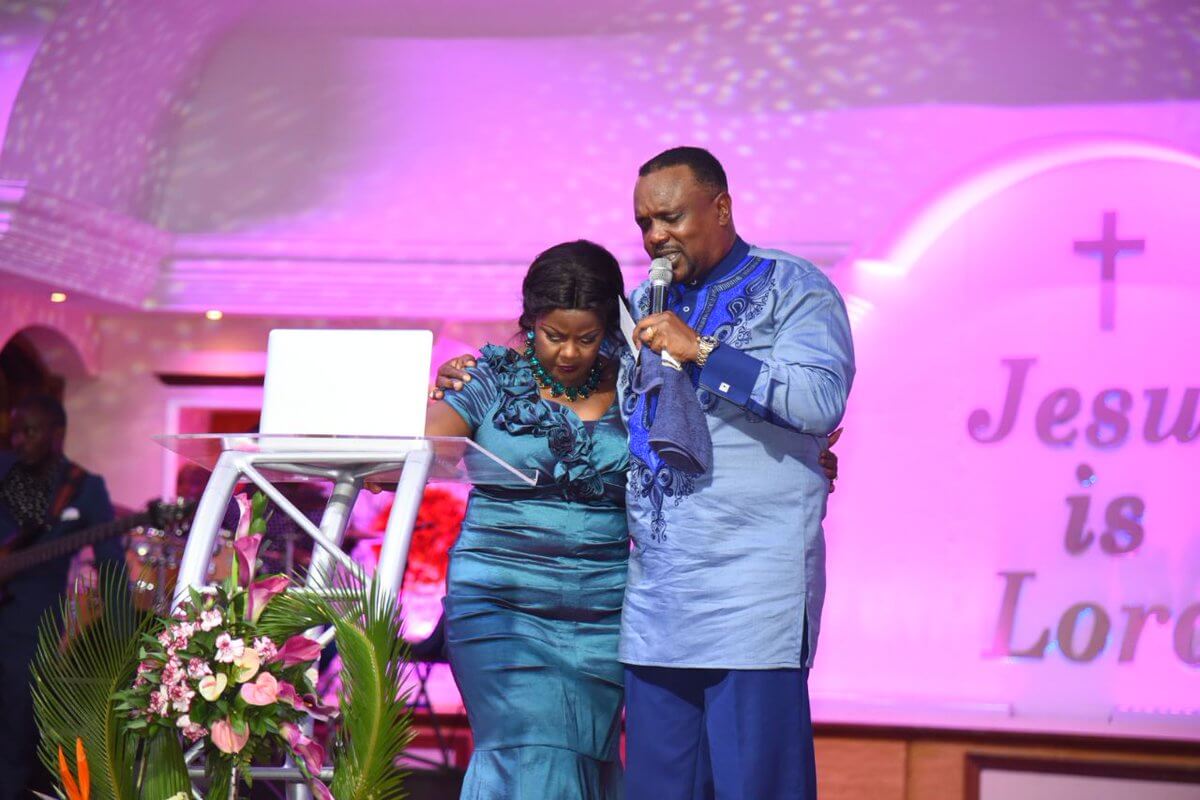 .

.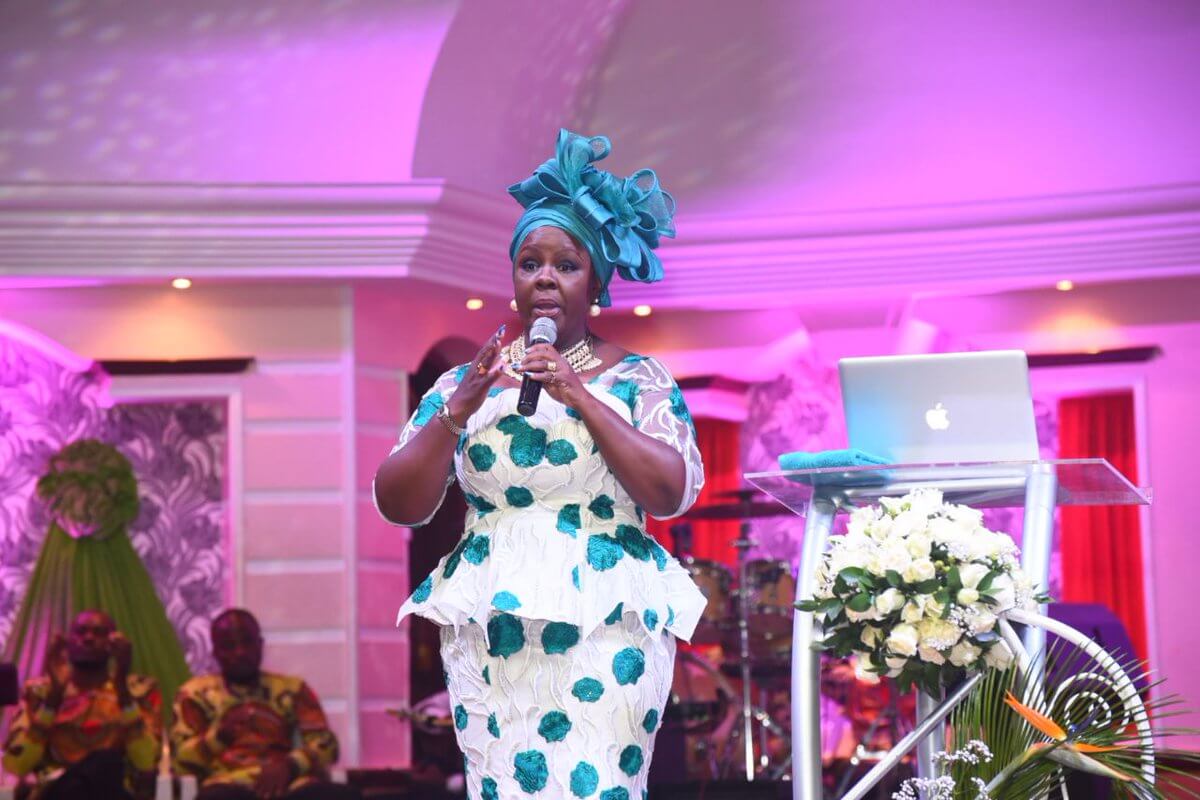 .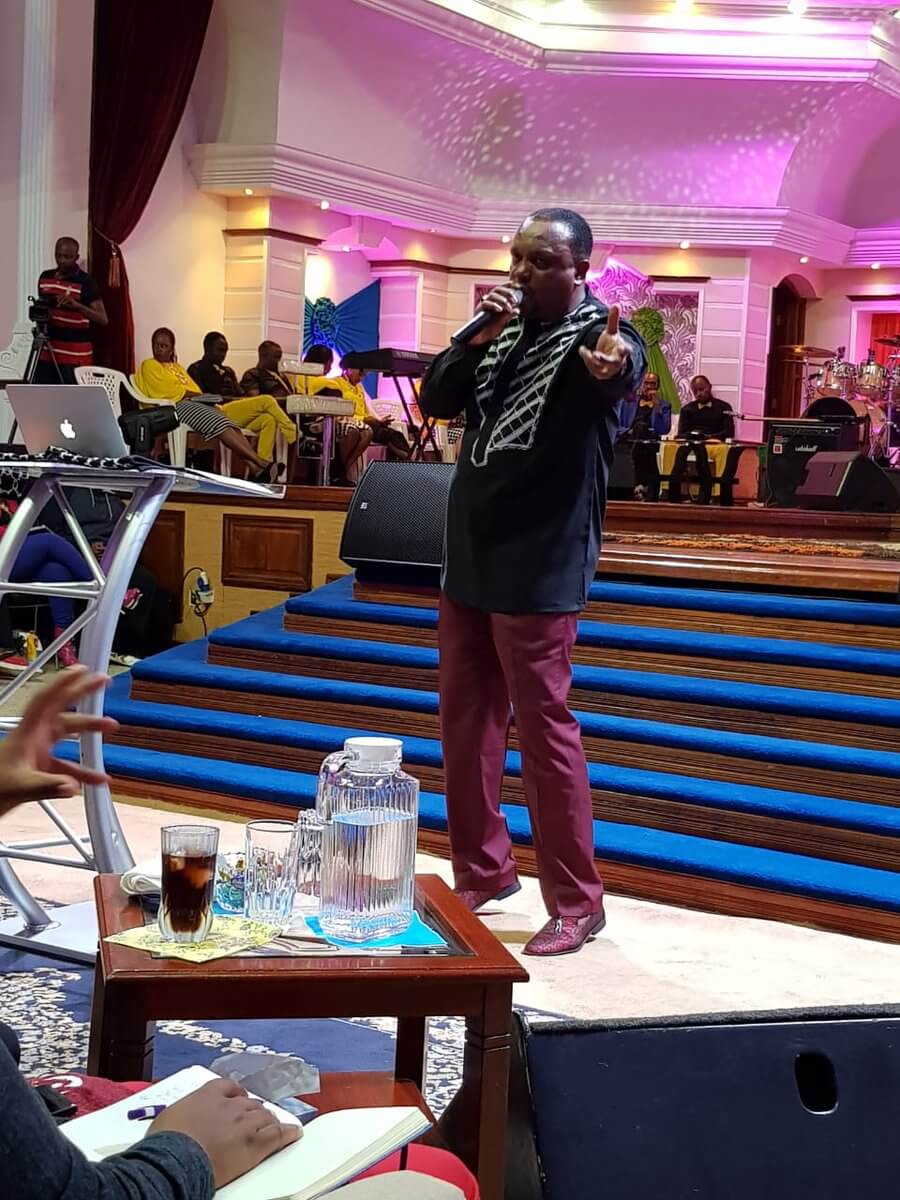 .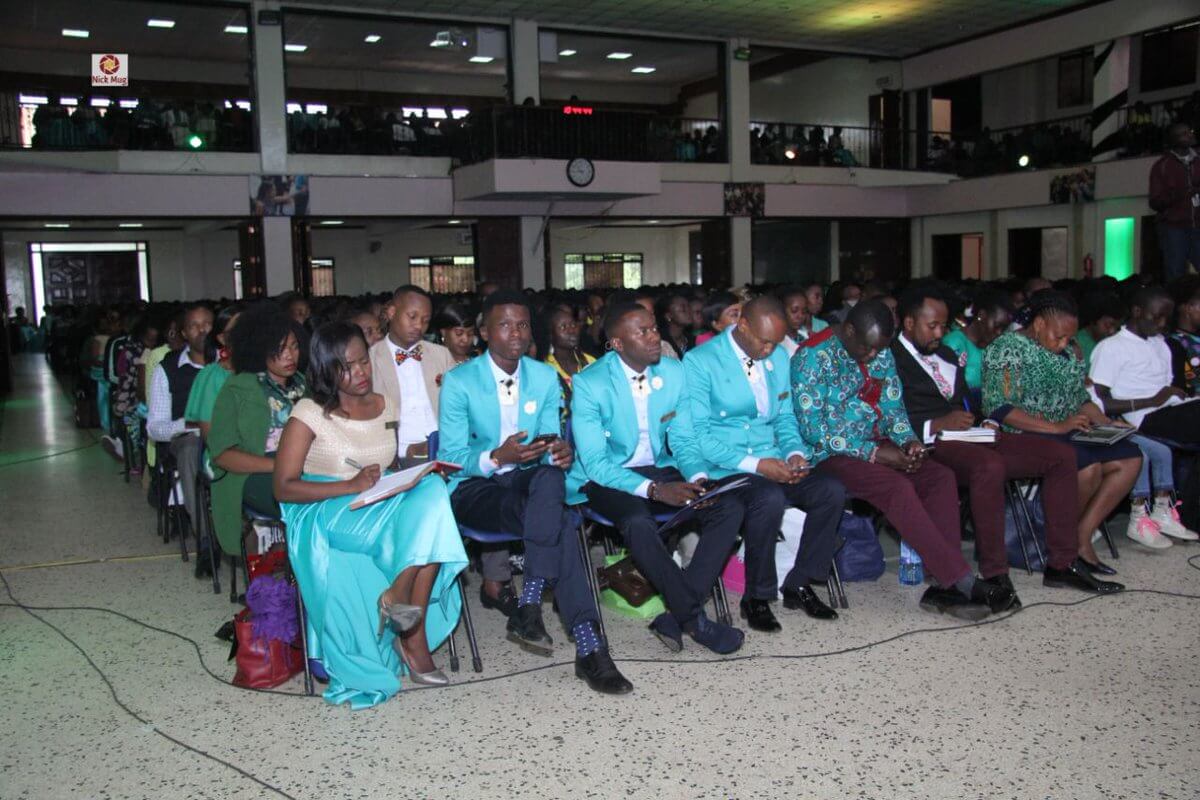 .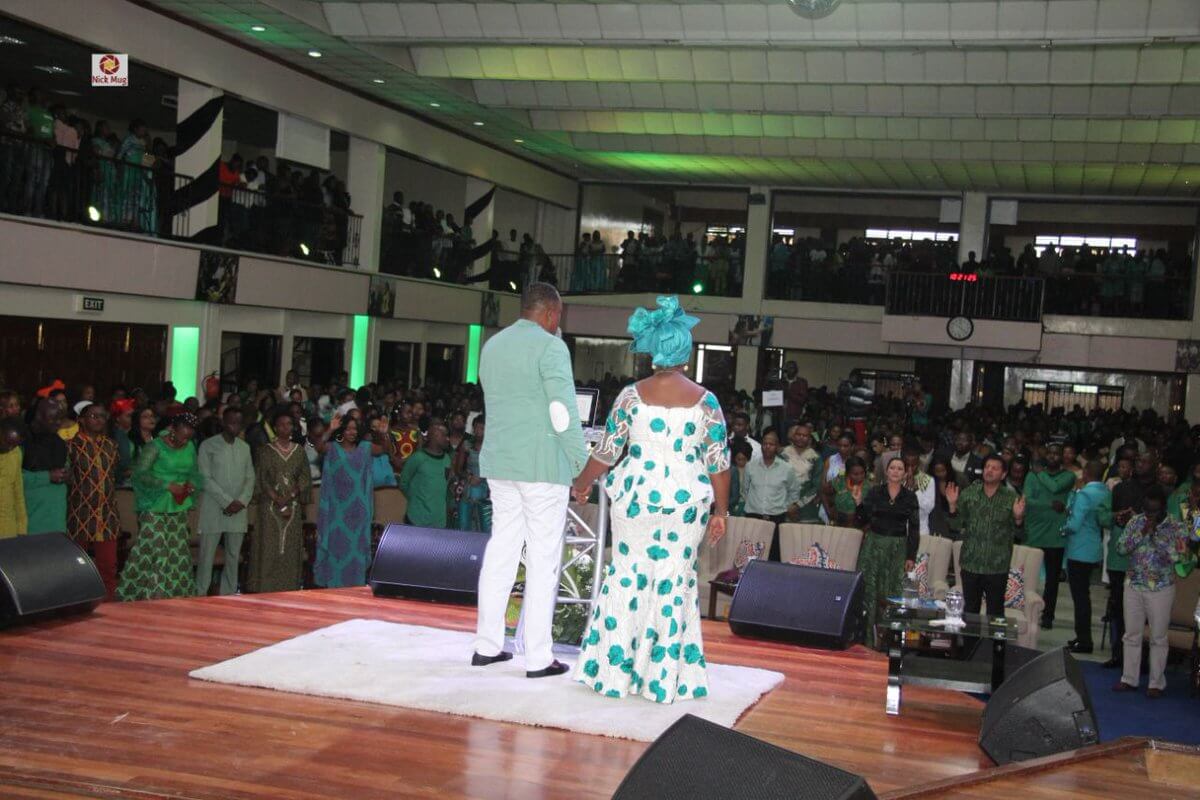 .