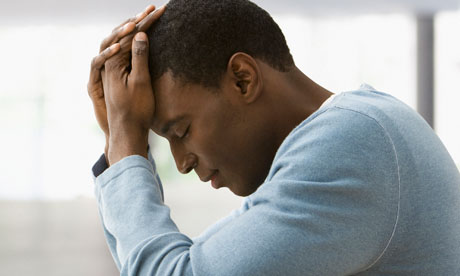 As a citizen of any country, you are well aware of consequences you might face by breaking the laws of the land. To live a life without having drama with the police, you have to respect the rules which have been laid out. You can't just assume because you are late for work, you can break the traffic rules by overlapping, to be in the office or whatever meeting you were supposed to attend on time. The traffic police will not understand your reason for breaking the traffic rules, they will immediately tow your vehicle and you included to the police station for traffic offense.
In your mind you knew it was wrong to break the traffic rules and while overlapping or over speeding you thought you would get away with it but you did not. Ask any traffic police officer or pay a visit any police station and you will find endless cases on traffic offenses yet all drivers are well aware of the traffic rules and have valid driver's license.
Using the above example, am simply portraying how in life, we ignore all the red flags of doing what is wrong and think we will get away with it. We opt to think otherwise and do what even in our conscious state, we know is not right On this post I will focus on the consequences of thinking otherwise, in the path way of making life choices. In the book of Judges chapters 13 to 16 we have the strongest man who ever lived on Earth 'Samson'. His birth was not ordinary and his lifestyle was extraordinary . He was born a Nazirite, meaning he was "separated" or "set aside" for God. This meant ,he was not to drink wine or fruit of the vine. He couldn't go near or touch a dead body, human or animal, nor could he cut his hair. Though he was set apart for special service to God ,Samson ignored his Nazirite vow of godly devotion. He did what pleased him.
Although God empowered him with supernatural strength to begin the deliverance of the people of Israel from the Philistines, it was his weakness for the Philistine women that made him loose his strength, get imprisoned by the philistines and eventually his story ends in needless tragedy. This shows how our disobedience may seem appealing at the moment but in the long run, it will lead us to destruction,if we don't turn to God and change. Samson disobedience to rely on God and allowing his fleshy passions to take the led, actually made him fail to deliver his people from the Philistines, which was his God ordained purpose.
As long as God has set you apart, by the virtue of you accepting Him as your personal savior, you have to desire to live a life that pleases Him. You doing what is pleasing to God , might not be comfortable to your flesh at the moment but it has a great reward. Everybody around you, might be doing this or that which is not pleasing to God but you should not get to a state of living other people's lifestyle. Because so and so did steal, cheat, connive or gamble and got away with it, does not mean you doing it, you will get away with it. Because so and so is busy wrecking other people's marriages and living a lavish life style, does not mean they have it together by making endless couples suffer in anguish.
I have blogged about
Power of Suggestion
and i have divulged more on how at times, we make poor life choices, depending on who suggested this or that which was not in line with God's will over our lives.
So,you thinking otherwise in trying to adopt such a lifestyle because you think God is taking like forever to sort your financial crisis, you are only sabotaging God's purpose over your life. They may seem to have it all together but at the end of it all, there are consequences for their sin. The deeper we allow ourselves to be influenced by the glamour and allurement of sin, the more blind, ignorant and vulnerable we become to the wiles of the devil. We must accept the reality that sin can seep deep into our lives,If we allow it just as Samson did.
Am such a strong advocate of living a life that honors and pleases God and am not ashamed or scared about it. Today you can be the one calling the shots and tomorrow you are absolutely nothing. Am fully aware, we are imperfect, we do make mistakes in life but there is nothing worth taking God's presence away from our lives. God's presence departing from your life, is such a dangerous place to be.
In
Psalms 51:11-12
Do not cast me away from Your presence, and do not take Your Holy Spirit from me. Restore to me the joy of Your salvation, and uphold me by Your generous Spirit.
King David was fully aware without God's presence despite of all his shortcomings, he was nothing. This ought to apply also in our daily walk with God, without Him we are nothing.
When faced with a situation to think otherwise, munch on this truth:-
Psalms 119:11
Your word I have hidden in my heart,that I might not sin against You.
James 4:7
Therefore submit to God. Resist the devil and he will flee from you.
1 Corinthians 6:18-20
Flee sexual immorality. Every sin that a man does is outside the body, but he who commits sexual immorality sins against his own body. Or do you not know that your body is the temple of the Holy Spirit who is in you, whom you have from God, and you are not your own? For you were bought at a price; therefore glorify God in your bodyand in your spirit, which are God's.
Galatians 5:16-17
I say then: Walk in the Spirit, and you shall not fulfill the lust of the flesh. For the flesh lusts against the Spirit, and the Spirit against the flesh; and these are contrary to one another, so that you do not do the things that you wish.
James 4:17
Therefore, to him who knows to do good and does not do it, to him it is sin.
1 Peter 5:8-9
Be sober, be vigilant; because your adversary the devil walks about like a roaring lion, seeking whom he may devour. Resist him, steadfast in the faith, knowing that the same sufferings are experienced by your brotherhood in the world.
Love You All And Am Praying For You