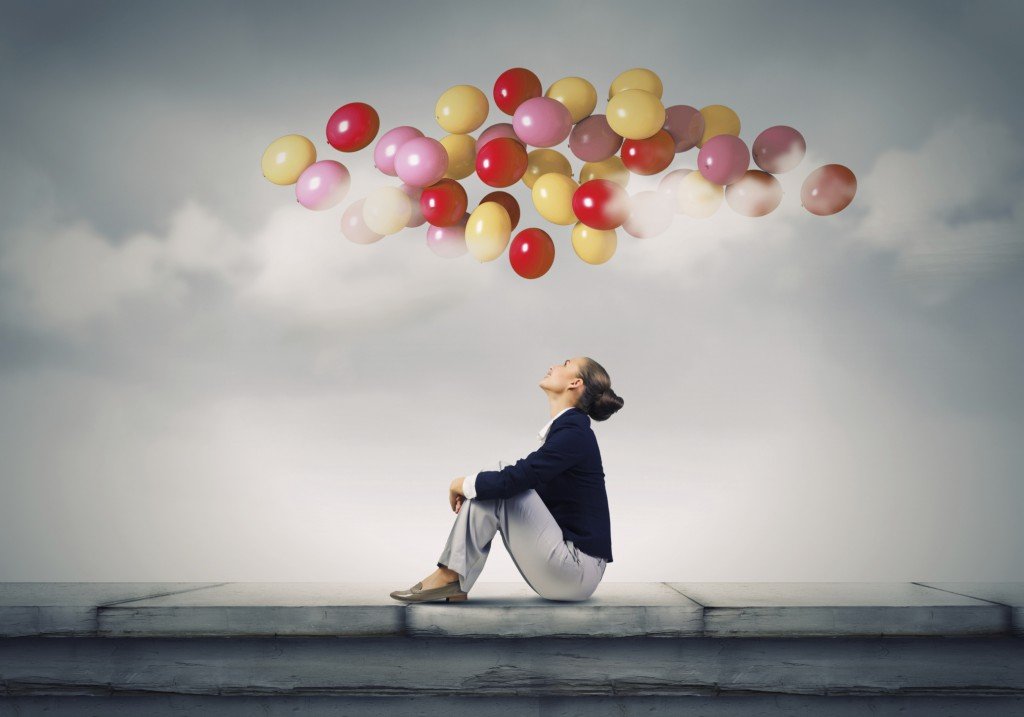 .
It's been three years, some it's five years, others it's past ten years and there is a particular situation in your life, which seems not to improve. You have tried your best to improve that situation on your own . People have branded you names, since nothing seems to improve in that area. It can be a barren situation in your finances, your career, your business, your marriage, your children, your health or the fruit of your womb.You have gotten so used to this barren situation that you have become accustomed to it. Year after year, you just wish things would change but no faith in your words or actions. You have waited too long and end up believing, things were supposed to be the way they are.
On this post I came to minister to anyone who has embraced this attitude:- things will never change no matter what. It might have taken a decade or more but nothing is permanent as long as you believe there is a
BIG, BIG God

who can turn your situation around. No matter how long the children of Israel stayed in captivity in Egypt and in Babylon, God still came through for them and turned around their captivity. Psalms 126:1-2 When the Lord brought back the captivity of Zion, We were like those who dream. Then our mouth was filled with laughter, And our tongue with singing. Then they said among the nations," The Lord has done great things for them."
In one of my previous post, I have penned down about:-The Power of our spoken words. where I emphasized on speaking positive words, no matter what you might be going through. On this post, I will divulge more on speaking life to that dead situation, which seems never to change. In Ezekiel 37 1:14 God grabbed me. God's Spirit took me up and set me down in the middle of an open plain strewn with bones. He led me around and among them—a lot of bones! There were bones all over the plain—dry bones, bleached by the sun.He said to me, "Son of man, can these bones live?"I said, "Master God, only you know that."He said to me, "Prophesy over these bones: 'Dry bones, listen to the Message of God!'"God, the Master, told the dry bones, "Watch this: I'm bringing the breath of life to you and you'll come to life. I'll attach sinews to you, put meat on your bones, cover you with skin, and breathe life into you. You'll come alive and you'll realize that I am God!"I prophesied just as I'd been commanded. As I prophesied, there was a sound and, oh, rustling! The bones moved and came together, bone to bone. I kept watching. Sinews formed, then muscles on the bones, then skin stretched over them. But they had no breath in them.He said to me, "Prophesy to the breath. Prophesy, son of man. Tell the breath, 'God, the Master, says, Come from the four winds. Come, breath. Breathe on these slain bodies. Breathe life!'"So I prophesied, just as he commanded me. The breath entered them and they came alive! They stood up on their feet, a huge army.Then God said to me, "Son of man, these bones are the whole house of Israel. Listen to what they're saying: 'Our bones are dried up, our hope is gone, there's nothing left of us.' "Therefore, prophesy. Tell them, 'God, the Master, says: I'll dig up your graves and bring you out alive—O my people! Then I'll take you straight to the land of Israel. When I dig up graves and bring you out as my people, you'll realize that I am God. I'll breathe my life into you and you'll live. Then I'll lead you straight back to your land and you'll realize that I am God. I've said it and I'll do it. God's Decree.'" From this context, we have Prophet Ezekiel, who was in captivity together with the children of Israel in Babylon. God's Spirit allowed Ezekiel Spirit to see Israel in it's dead state, in it's future Resurrection/Restoration and He commanded him to speak and breath life of that dead state.
The children of Israel had given up hope that things would ever change and chose to settle on how things were. This is a clear indicator, when we have reached our end; God is always waiting to do something new .He has a word in and out of season, to take us through the storms and challenges we face in life.God appointed Prophet Ezekiel, who prophesied over the dead dry bones, which symbolized the current situation in the house of Israel. Take this from me, God has given each and every one, power to speak life to any dead situation. You can't keep on complaining of how your children are crazy, how your spouse is mean and stupid, how you are poor, how people hate you or how you will never have children of your own and expect different results
. Years will pass by and what you are reluctant to confront through faith, will never amount to any positive change

. As God's children, We are kings and queens of a kingdom with unlimited power,God's word clearly states in 1 Peter 2:9 But you are a chosen generation, a royal priesthood, a holy nation, His own special people, that you may proclaim the praises of Him who called you out of darkness into His marvelous light;
When we make a conscious choice to speak life into any dead situation, we embrace the right attitude, which will make us change our perception from rejection, fear, discouragement or low-self-esteem to hope, confidence, faith or joy .Nothing just happens!!!! As believers who desire to see positive change in our families, neighborhood, nation and the body of Christ,we must choose to step out in faith and speak life than speak contrary to what God's word says. You would rather be drenched in crazy faith that God will change that situation than be accustomed to what the world says……………………
When the world says:-
Marriage can be between two adults, God's word says marriage is between a man and a woman ,Mark 10:6-8 But from the beginning of the creation, God 'made them male and female. 'For this reason a man shall leave his father and mother and be joined to his wife, and the two shall become one flesh';so then they are no longer two, but one flesh.When your loved ones start acting up funny!!! Speak life .into their lives to embrace God's ways.
When the World says you can have an open marriage, God's word says in Hebrews 13:4 Marriage is honorable among all, and the bed undefiled; but fornicators and adulterers God will judge. When your spouse starts acting up funny!!! speak life into your marriage.
When the world says the economy is tough, God's word says in Philippians 4:19 And my God shall supply all your need according to His riches in glory by Christ Jesus.Speak life into your tough situation
When the world says there is no cure for what you are ailing from, God's word says in 1 Peter 2:24 who Himself bore our sins in His own body on the tree, that we, having died to sins, might live for righteousness—by whose stripes you were healed. Speak divine health
When the world says you are not beautiful, God's word says Psalms 139:14 I will praise You, for I am fearfully and wonderfully made; Marvelous are Your works,And that my soul knows very well. Walk into the mirror and speak to yourself that you are beautiful, favored and honored.
I simply don't care what the world says, I made a choice in my life to speak life into any situation which is not reflecting Him. It's my prayer this post will open your spiritual ears, to hear what God is commanding you to speak , over that dead situation in your life.
Mirror on God's Today And Speak Life:-
Mark 11:22-24
So Jesus answered and said to them,

"Have faith in God.

For assuredly, I say to you, whoever says to this mountain, 'Be removed and be cast into the sea,' and does not doubt in his heart, but believes that those things he says will be done, he will have whatever he says.

Therefore I say to you, whatever things you ask when you pray, believe that you receive them, and you will have them.
2 Corinthians 4:13
And since we have the same spirit of faith, according to what is written,

"I believed and therefore I spoke,"

we also believe and therefore speak.
Romans 4:17
(as it is written,

"I have made you a father of many nations"

) in the presence of Him whom he believed—God, who gives life to the dead and calls those things which do not exist as though they did.
1 Peter 4:11
If anyone speaks, let him speak as the oracles of God. If anyone ministers, let him do it as with the ability which God supplies, that in all things God may be glorified through Jesus Christ, to whom belong the glory and the dominion forever and ever. Amen.
John 6:63
It is the Spirit who gives life; the flesh profits nothing. The words that I speak to you are spirit, and they are life.
2 Corinthians 4:18
while we do not look at the things which are seen, but at the things which are not seen. For the things which are seen are temporary, but the things which are not seen are eternal.
Ezekiel 12:25
For I am the

Lord

. I speak, and the word which I speak will come to pass; it will no more be postponed; for in your days, O rebellious house, I will say the word and perform it," says the Lord

God

.'"
1 Peter 3:10
For
"He who would love life
And see good days,Let him refrain his tongue from evil,And his lips from speaking deceit.
Job 22:28
You will also declare a thing,
And it will be established for you;
So light will shine on your ways.
Stop limiting God,
Step out in Faith,
Speak life!!!
God Desires The Best For You…………….