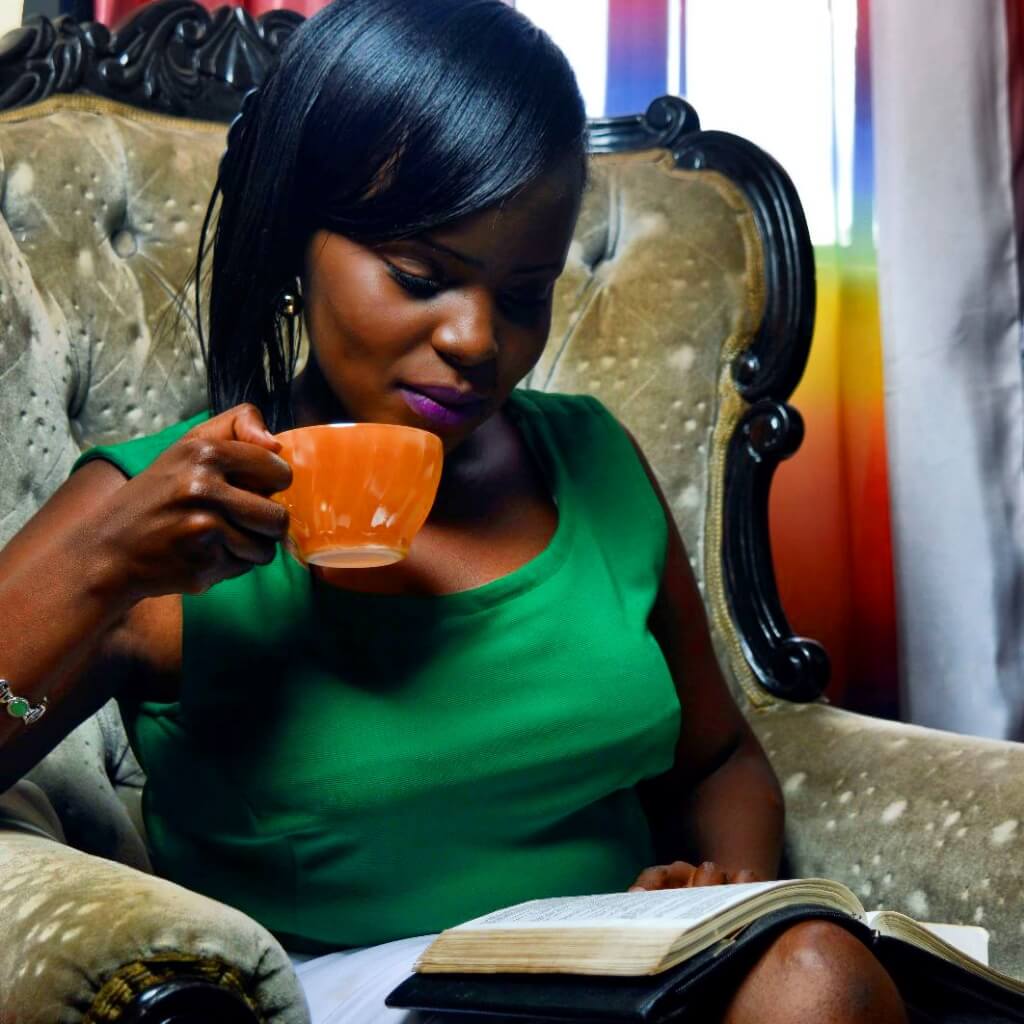 Whenever we shop for electronic gadgets, there has to be a manual to guide us through, on how to operate the device. Some few years ago, we bought a new TV set at home and it had many features, which we were not accustomed to. It's funny to see how people get excited by new gadgets, my sister was so excited and she suggested there is no need to use the manual, operating the new tv set seemed a small deal to her. So, she went ahead and tried to search for channels and unfortunately, she pressed a wrong button and the whole TV system language changed to Arabic. Dinner was served and everyone at home was eager, to watch 9 o'clock news,that's when we realized she was stuck .She could no longer operate the TV set ,as it was in Arabic and we did not know how to make the next move, due to language barrier.
After trying out to correct the error, we finally decided to use the manual that came with the TV set. We sat down and read the manual step by step; we followed the instructions and walaa!! We were able to change the language and finally managed to set the channels. Can you believe something that would have taken only 20 minutes to set, if we used the manual, actually took us the whole evening? When i reflect on that scenario, i laugh at my siblings because we were not ready to retire for bed, until that TV showed real images on the screen.
Am sharing this simple illustration, to reflect how we try to live our daily life, without reading our manual which is God's word. Most of the times we struggle and complain, yet we have a manual to guide us through challenges and storms that we face in life. The bible is our manual as Christians, to live a victorious, happy, joyful, and peaceful life. When we don't know the details in our life manual (Bible), we end up not knowing who we are as God's children and what we need to walk in. Most of us are busy mark timing through cycles in life, because we are not willing to go through the manual first,which is not supposed to be the case.
On this post I will share scriptures that reflect, on the power of knowing God's word and using it, as your daily manual .When we failed to operate the TV set, we did not go to the manufacture to inquire how to operate it!!! All we did, is read the manual , believe that each and every step indicated, would help us in operating the TV set and it finally worked.This also needs to apply in our daily lives, reading, understanding and believing God's word, will help us to live the life that God intends for us.
So, what will the word of God do for You??
1.God's word will make you wiser than your enemies
Psalms 119:98
Your commandments make me wiser than my enemies, For Your words are always with me.
2.God's word contains self-fulfilling power
Isaiah 61:11
For as the earth brings forth its sprouts, and as a garden causes what is sown in it to spring up, So the Lord God will (most certainly)cause righteousness and justice and praise.To spring up before all the nations(through the power of His word)
.
3.God's word endures forever and it is good news
1 Peter 1:25
But the word of the Lord endures forever."And this is the word (the good news of salvation)which was preached to you.
4.God's word dwelling in your heart will make you victorious over the enemy
1 John 2:14
Have written to you, fathers, because you know Him who has existed from the beginning. I have written to you, young men, because you are strong and vigorous, and the word of God remains (always)in you, and you have been victorious over the evil one (by accepting Jesus as Savior)
5.God's word guarantees you amazing peace amidst storms.
Psalms 119:165
Those who love Your law have great peace; Nothing makes them stumble.
6.God's word will help you see the mistakes of your ways and turn to God.
Psalms 119:59
I considered my ways And turned my feet to (follow and obey) Your testimonies.
7.God's word will lead you to great pleasure even in the midst of trouble
Psalms 94:19
When my anxious thoughts multiply within me, your comforts delight me.
8.God's word destroys mental strongholds and will teach you truth
2 Corinthians 10:4-5
The weapons of our warfare are not physical (weapons of flesh and blood) Our weapons are divinely powerful for the destruction of fortresses. We are destroying sophisticated arguments and every exalted and proud thing that sets itself up against the (true)knowledge of God, and we are taking every thought and purpose captive to the obedience of Christ,
9.God's word will renew your mind
Romans 12:2
And do not be conformed to this world (any longer with its superficial values and customs), but be transformed and progressively changed (as you mature spiritually) by the renewing of your mind (focusing on godly values and ethical attitudes), so that you may prove (for yourselves)what the will of God is, that which is good and acceptable and perfect (in His plan and purpose for you)
10.God's word is your weapon against the devil
Ephesians 6:17
And take the helmet of salvation, and the sword of the Spirit, which is the Word of God.
11.God's word melts away any hardness in your heart
Psalms 147:18
He sends out His word and melts the ice;He causes His wind to blow and the waters to flow.
12.God's word is your strength
Psalms 119:28
My soul dissolves because of grief; renew and strengthen me according to (the promises of) Your word.
13.God's' word will show you directions to follow.
Psalms 119:133
Establish my footsteps in (the way of)Your word;Do not let any human weakness have power over me(causing me to be separated from You)
.
14.God's word will give you good judgment
Psalms 119:66
Teach me good judgment (discernment) and knowledge,For I have believed and trusted and relied on Your commandments
15.God's word will strengthen you against temptations
Psalms 119:11
Your word I have treasured and stored in my heart,That I may not sin against You.
16.God's word will bring stability, productivity, and satisfaction
Psalms 1:3
And he will be like a tree firmly planted (and fed) by streams of water,Which yields its fruit in its season; Its leaf does not wither; And in whatever he does, he prospers(and comes to maturity)
.
17 Reflecting on God's word will bring wisdom, affluence, and success
Joshua 1:8
This Book of the Law shall not depart from your mouth, but you shall read (and meditate on) it day and night, so that you may be careful to do (everything) in accordance with all that is written in it; for then you will make your way prosperous, and then you will be successful.
18.God's word will protect you
Psalms 18:30
As for God, His way is blameless. the word of the Lord is tested (it is perfect, it is faultless);He is a shield to all who take refuge in Him.
19.God's word will heal you
Psalms 107:20
He sent His word and healed them, and rescued them from their destruction.
20.God's word will make you free
John 8:32
And you will know the truth (regarding salvation), and the truth will set you free (from the penalty of sin)
Complaining about a silent God and your life manual is closed (bible), is like complaining about not getting your texts, when your phone is turned off.
You Are Special In God's Eyes………….