.
"Oh God, everybody seems to be moving on and I can't figure out how my future will unfold. Am the laughing stock among my peers, my family can hardly understand me, it seems like am in a journey that everybody is overtaking me" .:Yes Lord, I know you gave me a word but it seems like, you are taking forever to bring your word to pass". I know most of us have been in tough situations and you end up asking God funny questions to doubting, what He actually told you to do. You are busy giving Giving God Ultimatums and you think you can actually manipulate Him, to do things your way?? Honey! God does not work according to your schedule, trust me when I tell you, He works according to His schedule, He knows your end from the beginning.
God will never, ever tell you to do anything, that He knows will lead you into destruction; He is a jealous God and does not share His glory with anybody or anything. He will let you do things your way and consequences will follow you up. That seems tough but it's the truth.You can't chose to compromise at your work place with your boss and expect to get away with it, you can't be on the front line advocating corruption, yet you are busy giving 10%, thinking that's a tithe and God will fulfill his word in
Malachi 3:10

, hello!! That's theft, before you know it, the police will be after your neck for fraud and you will be asking God, why me and for real, the business deals you have been doing are out of corruption. It seems everybody is doing it and in some cases people are getting away with it. In Isaiah

5:20

Woe to those who call evil good, and good evil; Who put darkness for light, and light for darkness; Who put bitter for sweet, and sweet for bitter!.
God is very clear when it comes to living for Him and doing things His way, it doesn't matter how many people are compromising but as for you, (a child of the most high God), you are already set apart. In
Deuteronomy 16:19

You shall not pervert justice; you shall not show partiality, nor take a bribe, for a bribe blinds the eyes of the wise and twists the words of the righteous. We are in the world and not of the world. Competition, Discontentment, pressure, doubt are factors which are tempting many Christians, do things their way and not God's way. When God first gave you that idea, dream or vision, He knew how He would sustain you and definitely bring everything to pass. He is already aware of who,how,where and when to get you to your next level in fulfilling his purpose through you.
God is not sitting on His throne of grace,trying to figure out how things will fall into place, despite the challenges you might be going through. He has already planned out everything.
The most amazing quality of God is,when we tend to be on the verge of giving up, He is actually working behind the scenes. What if your breakthrough is within the next few hours, what if the pathway you will use on your way home tomorrow, maybe the one God will actually orchestrate your spouse steps and your steps to meet, what if today is the day you will receive your healing, what if it's today God will provide for you that miracle job.
Stop limiting God by doing things your way, you never know after waiting for that long, He is actually standing right there, to deliver the miracle.Drastic decisions made out of despair, can make your long wait be in vain and within a split of seconds you end up compromising your integrity at work and your promotional letter is revoked, You end up cheating on your husband, when He was on His way coming home to ask you for forgiveness, you end up fornicating and you miss out on your spouse due to guilt and shame because you could hardly catch your spouse in the spirit.
Honey! what if, you can wait a little bit longer and see God fulfill His promises…….
Ways to deal with Discontentment:-
Have a heart of gratitude

Learn to Guard your heart

Stop coveting other people's success, gifts, families, or marriages chose to celebrate them and learn to trust God to give you what is rightfully yours.

Stop complaining or murmuring on what is not happening in your life, trust God with your life

Surround yourself with positive people, who drive in positive energy

Choose to appreciate the gift of life that God has freely given you.

Celebrate small victories; out of the small victories you will have big victories.

Learn to celebrate and love yourself all together.
Mirror on God's truth and Bank on His word:-
Hebrews 13:5
Let your conduct be without covetousness; be content with such things as you have. For He Himself has said,

"I will never leave you nor forsake you."
2 peter 2:19
While they promise them liberty, they themselves are slaves of corruption; for by whom a person is overcome, by him also he is brought into bondage.
Matthew 7:21-23
Not everyone who says to Me, 'Lord, Lord,' shall enter the kingdom of heaven, but he who does the will of My Father in heaven.Many will say to Me in that day, 'Lord, Lord, have we not prophesied in Your name, cast out demons in Your name, and done many wonders in Your name?' And then I will declare to them, 'I never knew you; depart from Me, you who practice lawlessness!'
Proverbs 29:18
Where there is no revelation, the people cast off restraint;But happy is he who keeps the law.
Psalm 37:7
Rest in the Lord, and wait patiently for Him;Do not fret because of him who prospers in his way,Because of the man who brings wicked schemes to pass.
Psalm 123:2
Behold, as the eyes of servants look to the hand of their masters,As the eyes of a maid to the hand of her mistress,So our eyes look to the Lord our God,Until He has mercy on us.
Isaiah 30:18
Therefore the Lord will wait, that He may be gracious to you;And therefore He will be exalted, that He may have mercy on you.For the Lord is a God of justice;Blessed are all those who wait for Him.
Psalm 145:15-16
The eyes of all look expectantly to You,And You give them their food in due season.You open Your hand And satisfy the desire of every living thing.
Luke 12:35-37
Let your waist be girded and your lamps burning; and you yourselves be like men who wait for their master, when he will return from the wedding, that when he comes and knocks they may open to him immediately.Blessed are those servants whom the master, when he comes, will find watching. Assuredly, I say to you that he will gird himself and have them sit down to eat, and will come and serve them.
PRAYER
Dear Lord,I thank you for this far you have walked with me and never letting me go, even in my complaining and having an ungrateful attitude.Heavenly Father, forgive me for many times I have done things my way and not your way thinking it's the right way to go.Forgive me also, for the times I have walked in covetousness which is a sin and does not please you Lord.Holy Spirit, guide and teach me all things that pertain pleasing my heavenly father. Help me to be patient and obedient, to pursue what you have instructed me to pursue, in confidence and boldness that only comes from you.Teach me how to celebrate others and trust you, for what you have planned out for me.In Jesus mighty name I do pray and believe.Amen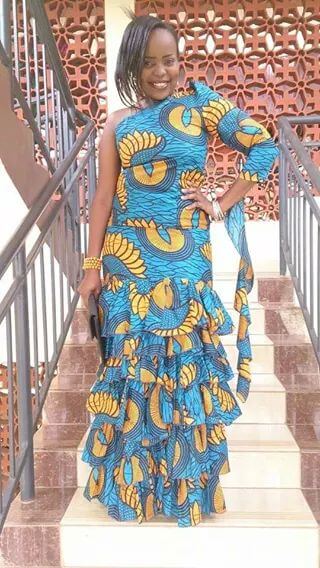 .
You Are Special To God And He Desires The Best For You