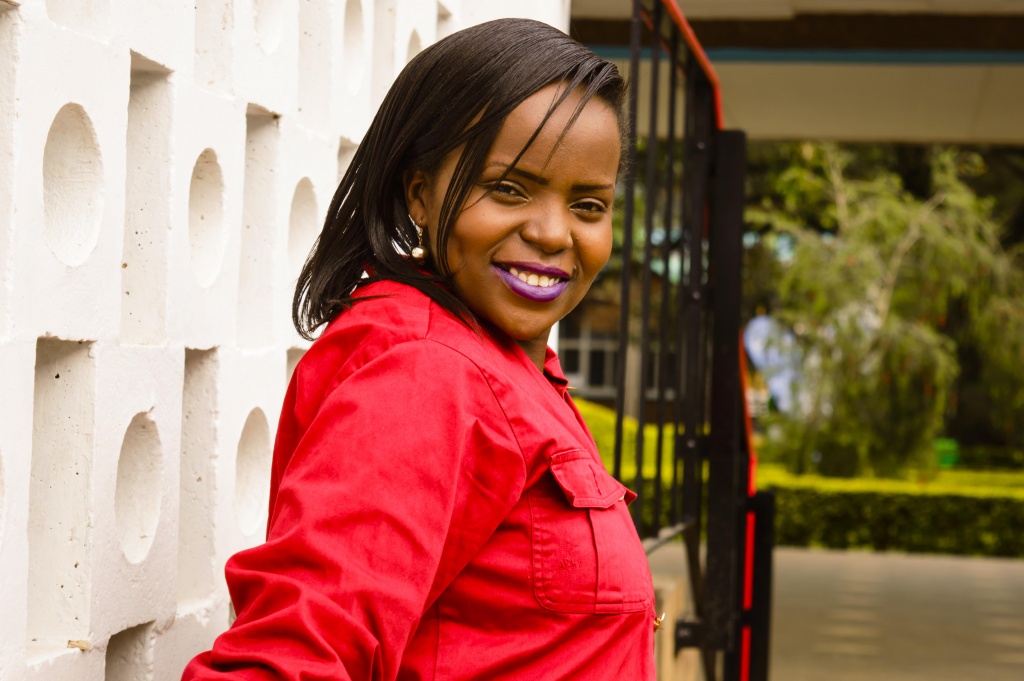 .
Have you ever been keen enough to listen to Presidents all over the world addressing their citizens???There is a statement that is common in all of them, that is hardly left out while making any formal address. They tend to use "be responsible citizens to make this country a better place for everyone to dwell". This statement is very simple but carries a lot of weight, in defining how each and every person ought to carry themselves, in order to enjoy complete freedom in that particular nation. You can't be irresponsible in terms of what you are expected to do and wait to enjoy freedom,responsible people enjoy. Being responsible involves everything we do, from the way we spend our money to how we relate with people and behave. It's just a natural instinct to be responsible and along the way, we enjoy the benefits of being responsible.
As a believer, the day you accepted Jesus as your personal savior, that was the day you made the best decision in your life. God's love for you has and will always be paramount and it will never change but our choices and the lifestyles we live on a daily basis, will either draw us near to God or further apart. Nurturing our Spiritual growth to know God more, be like Him, reason like Him, Love like Him and forgive like Him has to come from a place of taking a personal responsibility of knowing Him.
So how do we nurture our Spiritual growth??
1. Have Self-Discipline:-
Let's be real here, left to our own free-will the flesh will led us to self-destruction. Learn to discipline yourself on what you expose yourself to on a daily basis. Not every movie that people are watching is for you, not every music people are listening to is for you and not every place that people hang out is for you. Your life is a mirror of your diet and what you feed on is what you automatically give. What are your thoughts? Train yourself to meditate on what is noble and pure as a born again christian because Predominant thoughts will determine your actions. It's sad to note. Many believers have started their walk with God very strong but their lack of self-discipline has caused them to give up along the way.
Proverbs 25:28
Whoever has no rule over his own spirit Is like a city broken down, without walls.
Hebrews 12:11
Now no chastening seems to be joyful for the present, but painful; nevertheless, afterward it yields the peaceable fruit of righteousness to those who have been trained by it.
2. Read God's Word:-
God's word is our life manual to the end. As a born again Christian you have to discipline yourself to study God's word on a daily basis. God speaks and reveals Himself to us through His word. We walk in power, authority and dominion when we know His word is life and His promises are yes and Amen. Make yourself a bible study schedule and commit to it, if its reading 1 chapter per day do so and reading a whole book will be very possible every month. God has given every individual 24 hours a day but as a believer it's a spiritual discipline to cultivate and sacrifice at least 30 minutes and read his word seriously every day in order to grow and know Him more.
Psalms 119:105
Your word is a lamp to my feet, And a light to my path.
Philippians 4:8
Finally, brethren, whatever things are true, whatever things are noble, whatever things are just, whatever things are pure, whatever things are lovely, whatever things are of good report, if there is any virtue and if there is anything praiseworthy—meditate on these things.
3.Cultivate a lifestyle of Prayer:-
Prayer is our life source. Prayer changes things which are beyond our ability and control. Prayer draws us closer to God and through prayer God's mysteries are revealed to us. Through prayer the Holy Spirit guides us and helps us to make wise decisions in life. Being filled with the Holy Spirit as a believer is very important because He is our helper and our advocate
2 Chronicles 7:14
If My people who are called by My name will humble themselves, and pray and seek My face, and turn from their wicked ways, then I will hear from heaven, and will forgive their sin and heal their land
Romans 8:26
Likewise the Spirit also helps in our weaknesses. For we do not know what we should pray for as we ought, but the Spirit Himself makes intercession for us with groaning which cannot be uttered
4.Make it a habit to Fast
Fasting is also a very important aspect in our walk with God, fasting builds up the inner man and we are able to win battles in the spiritual realm when we pray and fast. Fasting is not paying the price to get something from God because the price has already been paid but sharpening your focus to receive what Jesus paid for us. When we train ourselves to pray and fast more frequently habits, yokes and bondage's that have held us captive are broken from our lives.
We all need a time of seasoning where the Holy Spirit teaches us and perfect's us before we go out to serve in our assignment. if you go out half baked in the things of God then you become a casualty and a sad statistic of the poorly prepared. When it comes to self and spiritual discipline you don't need to be supervised by anybody to confirm that you are doing it, it needs to come from your heart because you are desperate, hungry and thirsty for more of God.
Matthew 17:20-21
So Jesus said to them, "Because of your unbelief; for assuredly, I say to you, if you have faith as a mustard seed, you will say to this mountain, 'Move from here to there,' and it will move; and nothing will be impossible for you. However, this kind does not go out except by prayer and fasting.
5. Have A Teachable spirit:-
Having a teachable spirit that is willing to be corrected and instructed will led you to a life of prosperity, honor, happiness, humility and discipline. Having a rebellious heart is worse than witchcraft, learn to always be open to obey and to follow instructions.
It might be, you are being advised by a leader to change your attitude and you rebel towards correction, that will automatically led you to stagnation.Please listen!!!God can't use you, if you can't be told anything.How on Earth will He give you an instruction,if you are busy rebelling??
Most of the times when we are being corrected,our seniors see the danger ahead and they don't want us to get mixed up in it.
Take Note:-God uses people as sand paper to refine our attitudes, so that He can entrust us with where He is taking us.
Proverbs 12:1
Whoever loves instruction loves knowledge, But he who hates correction is stupid
6. Walk in Purity
The flesh will always be in battle with the spirit of God who dwells in us. It's a choice to either yield to the leading of the flesh or the Holy Spirit. Living a pure life starts with our hearts willing to be right with God. You must cultivate a strong will to say no to what is not of God and your NO has to be NO. Our bodies are very valuable to Jesus once we make a covenant with God to stay holy, its living holy always. Let me burst your bubbles, Sin will always make us walk in self-consciousness and this births condemnation and guilt which makes us stay away from God's presence.
The tactics of the enemy are still the same from the beginning of time when Adam and eve sinned. The enemy knows our weakness very well and sex outside marriage is one of the lies that he deposits in us so that we don't become effective in our walk with God. The body you possess is a vessel that is capable of carrying many foreign spirits, when we allow it and open the door for such spirits to dwell in us.As Champions we need to be aware that opening our spiritual doors to the enemy brings forth destruction to God's temple which is your body.
Galatians 5:16-18
I say then: Walk in the Spirit, and you shall not fulfill the lust of the flesh. For the flesh lusts against the Spirit, and the Spirit against the flesh; and these are contrary to one another, so that you do not do the things that you wish. 18 But if you are led by the Spirit, you are not under the law.
1 Corinthians 6:17-20
But he who is joined to the Lord is one spirit with Him.Flee sexual immorality. Every sin that a man does is outside the body, but he who commits sexual immorality sins against his own body. Or do you not know that your body is the temple of the Holy Spirit who is in you, whom you have from God, and you are not your own? 20 For you were bought at a price; therefore glorify God in your body and in your spirit, which are God's.
Luke 11:24-26
When an unclean spirit goes out of a man, he goes through dry places, seeking rest; and finding none, he says, 'I will return to my house from which I came.' And when he comes, he finds it swept and put in order.Then he goes and takes with him seven other spirits more wicked than himself, and they enter and dwell there; and the last state of that man is worse than the first."
Conclusion:-
God is willing to use anybody who has a heart that is ready to be used by Him.
1 Peter 3:15 But sanctify the Lord God in your hearts, and always be ready to give a defense to everyone who asks you a reason for the hope that is in you, with meekness and fear;
God shows no partiality he sees us as his own.
Romans 2:11 For there is no partiality with God.
You should not allow people who don't have the right perspective why you are called in this assignment to dictate your service, you are the driver of your own ship.
1 Timothy 4:12 Let no one despise your youth, but be an example to the believers in word, in conduct, in love, in spirit, in faith, in purity.
Nobody is perfect,God uses imperfect people for His Kingdom business.
2 Corinthians 12:9:-And He said to me, "My grace is sufficient for you, for My strength is made perfect in weakness." Therefore most gladly I will rather boast in my infirmities, that the power of Christ may rest upon me.
We should not be Luke-warm its either we are in for God or not, we must learn to have a firm decision through lifestyles we embrace outside the four walls of the church and know we are the light of the world.,
Revelation 3:16:-So then, because you are lukewarm, and neither cold nor hot, I will vomit you out of My mouth.
God is able to break any York or bondage that is hindering you to be effective for him all you need is totally surrender to his guidance through prayer, fasting and reading his word where he will reveal himself to you in personal way.
Isaiah 10:27:-It shall come to pass in that day That his burden will be taken away from your shoulder, And his yoke from your neck,And the yoke will be destroyed because of the anointing oil.
The price of greatness is Responsibility…..
God Desires The Best For You