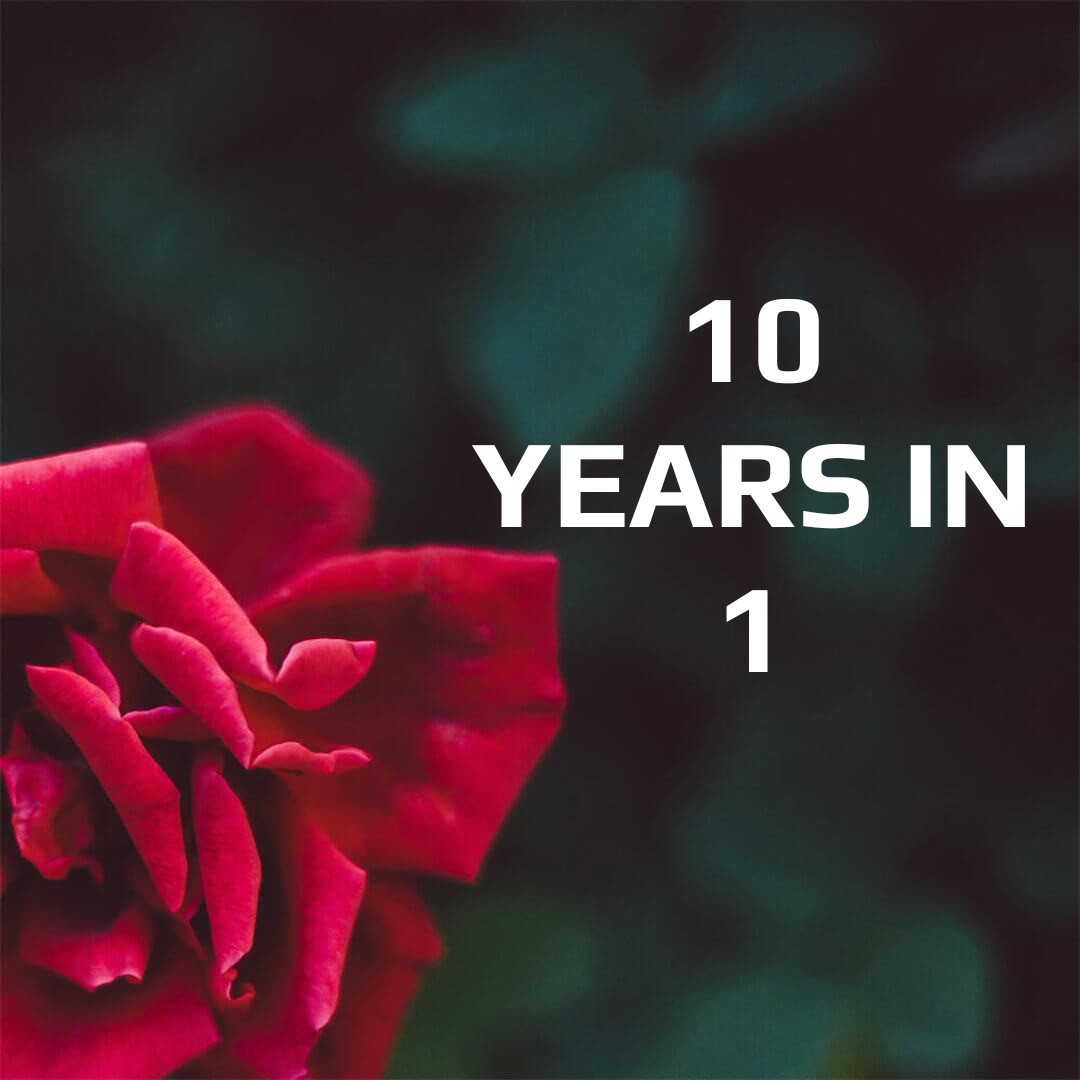 Good morning beautiful people, for the better part of last week and this week, social media has been booming with
hashtag,
10 years challenge
. I was so impressed with how people have changed over time and it's always good, to reflect on our memory lane and see where God has brought us from.
For most of us, viewed it as a challenge but are you fully aware, God is not limited to our timelines? It may take 10 years to accomplish something but God can accomplish what you would have accomplished in 10 years in one day or what others have labored to accomplish in 10 years,God can do it in your life with just one day.
That's why I am totally against comparison because what you might be envying in someone's else life, God is saying, I can do that in your life within a day, if you would only take your focus off, from the comparison in 2 Corinthians 10:12Oh, don't worry; we wouldn't dare say that we are as wonderful as these other men who tell you how important they are! But they are only comparing themselves with each other, using themselves as the standard of measurement. How ignorant!
Looking at the life of Joseph, we can glean a lot from what he went through and connect it with what some of us have gone through in life. He went through unpleasant circumstances in his life just because of what he carried within him. He faced rejection, slavery, false accusation, and imprisonment however, that did not shorten the hand of God, from perfecting His divine purpose through Joseph. Someone might think thirteen years in captivity, was too long to cling on the promises of God however God turned around Joseph's status in one day. He woke up as a PRISONER BUT SLEPT AS A PRIMI MINISTER.
In our current time, we can easily relate to
Nelson Mandela
, who spent twenty-seven years, which were his prime years in prison. His sacrifice, his stand for the end of apartheid and love for his nation, fueled his hope each and everyday behind prison doors that one day, South Africa will be free from colonialism. Didn't that happen?? Definitely, it happened and one day just a day, he woke up a prisoner at Robben Island but slept as a free man and later on, he became the first African to lead South Africa, as an independent state.
God is a God of restoration, I don't know what you have lost in the last decade, what seems to have delayed, what wildernesses you have experienced or what battles you have faced but God is saying, what you think you would have accomplished or accomplish 10 years to come, I can do it for you in one day if you will only believe in my promises, embrace an attitude of a conqueror and be keen to my instructions.
Take note: When God restored Joseph and Nelson Mandela ,He never took away their blessings.Men may take away something they might give you however, with God is different, He will not bless you,change your situation or change your status and take it away the following day.
God will not bless us and take us to the next level, without offering His protection for the next season in our lives. He will always give us the protection we need in maintaining His blessings so that we can be a channel of blessings to others, as it was in the case of Joseph and Nelson Mandela, once they became great leaders.
Today I challenge you my beloved, give God a chance to take the lead in your life, He can do for you in one day what you can never do for yourself in your entire lifetime.Choose to dance yourself to a promising future full of hope. What is absolutely impossible to men. is possible with God.
Joel 2:25-26
So I will restore to you the years that the swarming locust has eaten, the crawling locust, the consuming locust, and the chewing locust, my great army which I sent among you. You shall eat in plenty and be satisfied, and praise the name of the Lord your God, who has dealt wondrously with you; And My people shall never be put to shame.
Declarations:-
I Decree and Declare that God will accelerate His plan for my life as I put my trust in Him. I will accomplish my dreams faster than I thought possible. It will not take years to overcome obstacles, to get out of debt, or to meet the right person. God is doing things faster than before. He will give me victory sooner than I think. He has blessings that will thrust me years ahead in Jesus Mighty Name Amen.
Love ReinaBeaty