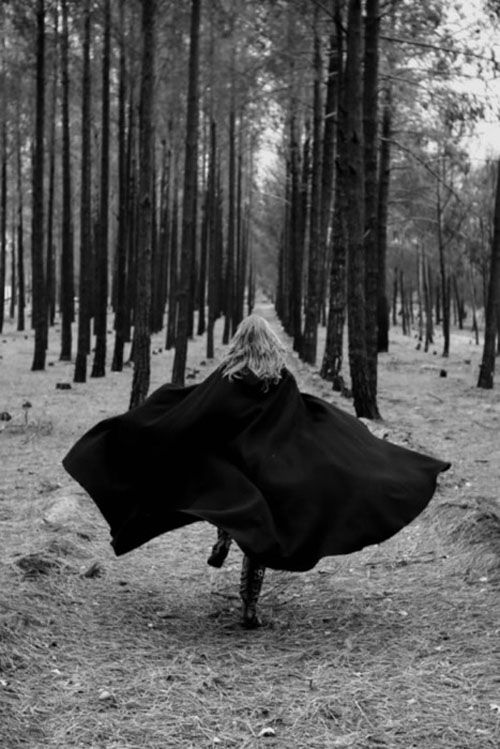 How many know the devil is not your friend, he ain't playing games with you, he is so furious with what God has deposited within you and he is working around the clock to stop you from accomplishing your destiny?But let's be real, how many times in life have we believed a report that was contrary to what God told us in His word and how many times, have we opened up our ear gates that gave the enemy access to speak to us?
Am not writing this to give the enemy any credit but am penning this post to let someone know, it's not in your place as a child of the Most High God, to accept any flimsy reports that are not in alignment with what God says about you in His word.
1 Kings 19:1-4 (NKJV) And Ahab told Jezebel all that Elijah had done, also how he had executed all the prophets with the sword. 2 Then Jezebel sent a messenger to Elijah, saying, "So let the gods do to me, and more also, if I do not make your life as the life of one of them by tomorrow about this time." 3 And when he saw that, he arose and ran for his life, and went to Beersheba, which belongs to Judah, and left his servant there.
4 But he himself went a day's journey into the wilderness, and came and sat down under a broom tree. And he prayed that he might die, and said, "It is enough! Now, Lord, take my life, for I am no better than my fathers!"
From the above context of Scripture, God spoke to Elijah, revealed Himself through Him but a report from Jezebel through a messenger, made him run for his dear life. Fear consumed Elijah to his core that made him leave his servant behind and death seemed as the only solution. At this particular moment, a temporal situation made Elijah forget how God had shown himself through him. He forgot He was anointed and he forgot his authority as a prophet of the Most High God.How many times in life have we found ourselves in Elijah's shoes? At one moment you felt like a giant slayer but after getting a discouraging report, you felt like you have lost it all in a moment!
But wait a minute, Jesus our Lord and saviour, had a different response and approach when he received a negative report from Herod from the Pharisees. Luke 13:31-33 (NKJV) On that very day some Pharisees came, saying to Him, "Get out and depart from here, for Herod wants to kill You."32 And He said to them, "Go, tell that fox, 'Behold, I cast out demons and perform cures today and tomorrow, and the third day I shall be perfected.' 33 Nevertheless I must journey today, tomorrow, and the day following; for it cannot be that a prophet should perish outside of Jerusalem.
Jesus did not get out from His place of assignment neither did He back off from His purpose and the best part is, He responded to that report with authority and boldness. One thing I am fully convinced in my Spirit is, anything you see or hear that is out of alignment, must bow down to the truth of God's word when you believe what He says about that situation and confess His word over and over.
Through Christ Jesus, God has already anointed you to step out In His Authority here on Earth and respond to any negative report with His word, which only means, You Are the Boss.
I want to encourage you my beloved, don't allow a negative report from a doctor, a temporal situation in your life, negative reports from the media or a negative word from a naysayer, make you lose your hold on God or discredit what He told you? I know it can be difficult while you are in the midst of a storm however, don't run away from Jezebel threats when God is already on your side! Always stick this truth at the back of your mind:-
"The size of your enemy is a measure of the size of God's confidence in your ability to overcome". God will never allow you to face an enemy that He knows you can't handle! He has already graced you as an overcomer.
The best the enemy can do is try and dishonor the word of God in your life through reports but are you aware, it's only through God's word, that His promises have been tested from generations to generations? And not only has His word been tested Proverbs 30:5 (NASB) Every word of God is tested; He is a shield to those who take refuge in Him. but His word has the final say. Isaiah 14:24(NKJV) The Lord of hosts has sworn, saying, "Surely, as I have thought, so it shall come to pass, And as I have purposed, so it shall stand.
Go tell that fox representing itself as a disease,poverty,marital issues ,family wrangles or whatever it is that is out of alignment in your life,,you are not going anywhere until God's will and agenda is perfected in your life.
So,before you allow that report slip through your mind? Feed on the following scriptures derived from (NIV):-
Psalms 108:13
With God we will gain the victory, and he will trample down our enemies.
Deuteronomy 31:6
Be strong and courageous. Do not be afraid or terrified because of them, for the Lord your God goes with you; he will never leave you nor forsake you."
Isaiah 41:10
So do not fear, for I am with you; do not be dismayed, for I am your God.I will strengthen you and help you; I will uphold you with my righteous right hand.
Joshua 1:9
Have I not commanded you? Be strong and courageous. Do not be afraid; do not be discouraged, for the Lord your God will be with you wherever you go."
Love ReinaBeaty.