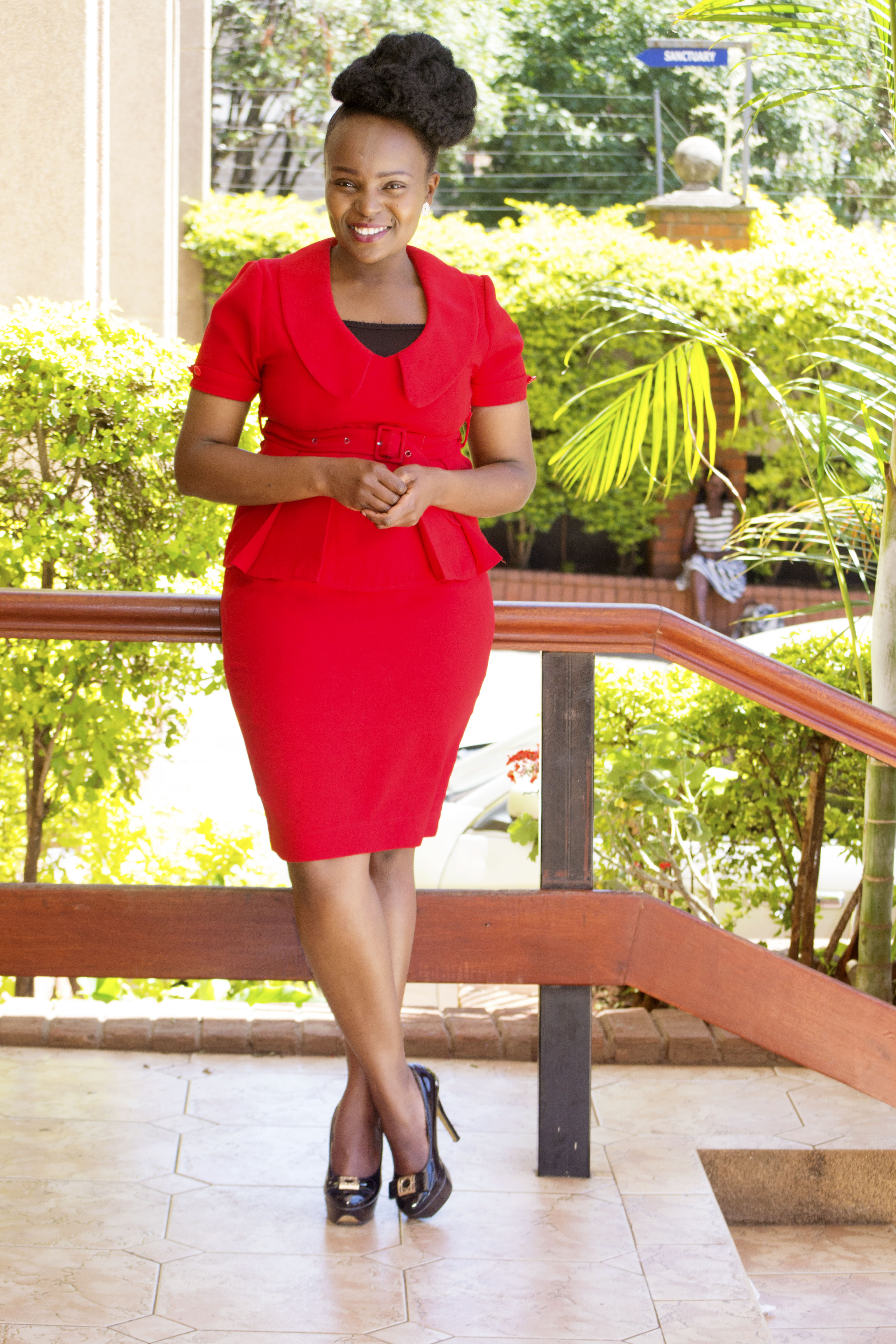 I recall the day I recommitted my life to Christ vividly like it was yesterday. I had gone through so much and if you ask me, I will tell you right on your face the worldly system had rejected my persona. No matter how much I rebelled and no matter how much I tried to fit with the ideologies of this world, things on my end only got from worse to worst. I was empty,lost in the dark and almost got myself to a self-destructive mode but God had already established a beautiful agenda for me, before I was conceived in my mother's womb. He knew it won't be long before I would realign and refocus my life back to Him.
After I recommitted my life to Christ, I thought it would be a rosy journey without thorns but due to everything I had accumulated while in my Egypt escapades, wilderness season was lurking on the other side. Am eternally grateful to God for the wilderness season He allowed me to go through. Everything that was meant' to fall off from my life, fell off. Relationships that could no longer handle my new life walked away from me, doors that were always opened to fuel my former life style, within no time closed right on my face but the most interesting part is, God made sure i never had an option of turning back.
I don't know how many reading this post can relate with me, when God literally made sure once He got you out of what held you captive, there was absolutely no way of going back to that lifestyle. The desire of what fueled your destructive appetites finally dies off.
Let's look at Exodus 13:17-18 (AMPC) When Pharaoh let the people go, God led them not by way of the land of the Philistines, although that was nearer; for God said, Lest the people change their purpose when they see war and return to Egypt. But God led the people around by way of the wilderness toward the Red Sea. And the Israelites went up marshaled (in ranks) out of the land of Egypt. When God walked the Children of Israel out of Egypt, after exhibiting His great power, He knew there were two ways to led the children of Israel to the land of promise. One was through the Land of the Philistines and the other was through the wilderness.
The route through the land of the Philistines was shorter however, He knew the children of Israel had no capacity to face wars and out of fear, they would easily return to Egypt. There was a promise in place that God had already established with Abraham and it was the set time for Him to execute it. Then the Lord said to Abram, "You can be sure that your descendants will be strangers in a foreign land, where they will be oppressed as slaves for 400 years. But I will punish the nation that enslaves them, and in the end they will come away with great wealth. Genesis 15:13-14 (NLT).
After dwelling in captivity for years as slaves, God knew the children of Israel needed a wilderness route, where He would make them become men who would be able to face giants that laid ahead of them and also renew their minds . God knows a wilderness season will be paramount for anyone whom He wants to use to conquer giants. and use them powerfully in their assignment.There are levels of greatness,financial opulence, power, fame and influence that God knows, if handed to anyone still engrossed in the Egyptian mindset that person might easily change his/her purpose.
God is so loving and out of the integrity of His nature, He made sure there was no option whatsoever for the children of Israel to turn back. God loves us so much and when He allows us to go through a wilderness season, it is in His character as a loving Father to make sure we have no option of going back to what held us captive. He wants you and I to fulfill the purpose He initially intended for us to accomplish before the foundations of the Earth.
The Children of Israel passing through the land of the Philistines at this particular time, even though it was shorter ,was not an option to God. He had to use the wilderness route since He does not mold His children using short cuts. But does it mean along the way to the promised land, God did not create opportunities for the children of Israel to conquer their enemies and gain territories far and beyond? Absolutely not, God actually made nations fear the children of Israel and they did conquer giants and possessed the promised land.
God knows your carrying capacityand He is fully aware what He has graced you to handle in different seasons in your life. However, it's your responsibility to work with God in accomplishing your purpose in a world that wants you to remain in fear. Fear of conquering the giants, fear of breaking generational cycles, fear of pursuing your dreams,fear of becoming great and fear of steering through uncharted waters.
Do you know the most expensive robber of mankind is Fear?
Fear is what God knew would make the children of Israel go back to Egypt. Fear will easily cause you to settle for Plan B by suggesting that you take what's in front of you or you will end up with absolutely nothing, which in actual sense is a pure lie. Fear will paint a false picture of what can't be done, the past is better than the future or if you try, you might fail yet God has deposited everything within you to become all that He created you to become.
Please hear me out my beloved, fear will never become your confidant, it is not an asset but an expensive liability that will always subtract from your life. I challenge you today, be bold to believe again and pursue what fear told you can't be done.
Mmm oh
I am leaving this place now, letting go of all my fears, saying good-bye to the memories I hold dearI can finally breath again, it's a new day fair well past, as I close this chapter I set free at lastI made up my mind-there's no turning back-the past is behind me-there's no looking back-I'm looking forward not behind
-I've made a decision-,I give you my life,there's no looking back*3
Every step I take is new, I found courage to go on,though its rough sometime I still have to be strong I may have to walk alone, but the One who live inside, me is always there to comfort and to guide I made up my mind-there's no turning back-the past is behind me-there's no looking back-
I'm looking forward not behind-I've made a decision I give you my life,there's no looking back*3
I can see the sun breaking through the clouds, lifting my hands cause I'm all right now I can shout about it, I can laugh about it, I can talk about it
-oh
-oh
-oh
I made up my mind-there's no turning back the past is behind me-there's no looking back
I'm looking forward not behind I've made a decision I give you my life
Love ReinaBeaty