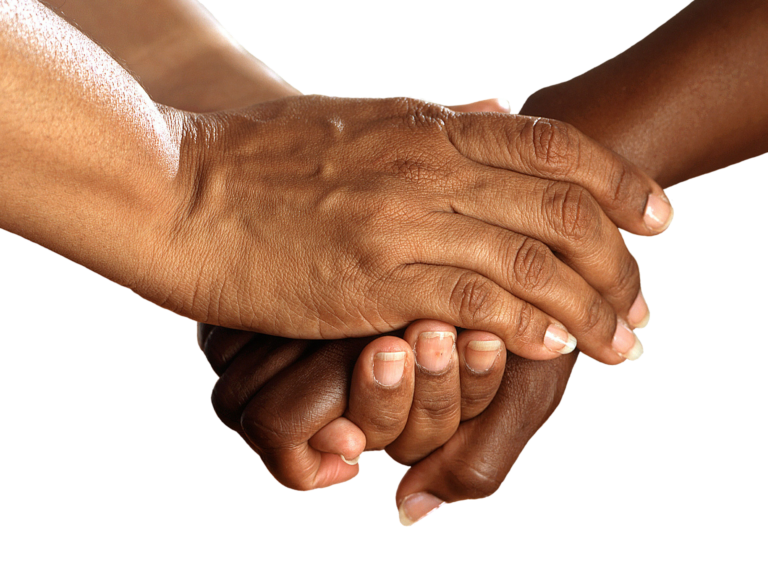 Sharing a testimony on the goodness and faithfulness of God is always an opportunity to give God all the glory and it's a channel to give hope to anyone facing a situation that seems impossible. I have always depended on God to help me write what He instructs me to write on this platform and all my social networks. Sometime back, I received a distress message from a young lady who was contemplating suicide. This took me aback since I had never received messages geared towards people who were on the verge of giving up on life.
I could read through the lines; I was dealing with a genuine person who needed help. For a minute, I went through her profile and I was puzzled to find posts that painted a picture of a happy young lady who was full of life yet she was struggling with suicidal thoughts. As per the nudging of the Holy -Spirit, I was able to reach out and as I pen down this blog post, this young lady committed her life to Christ, she joined our church and she is actively serving God in one of the departments
Reaching out is one of our mandates as believers. So, let's look at our mirror in Luke 10:27-37 So he answered and said, " 'You shall love the Lord your God with all your heart, with all your soul, with all your strength, and with all your mind,' and 'your neighbor as yourself.' "And He said to him, "You have answered rightly; do this and you will live."But he, wanting to justify himself, said to Jesus, "And who is my neighbor?"
30 Then Jesus answered and said: "A certain man went down from Jerusalem to Jericho, and fell among thieves, who stripped him of his clothing, wounded him, and departed, leaving him half dead. 31 Now by chance a certain priest came down that road. And when he saw him, he passed by on the other side. 32 Likewise a Levite, when he arrived at the place, came and looked, and passed by on the other side. 33 But a certain Samaritan, as he journeyed, came where he was. And when he saw him, he had compassion. 34 So he went to him and bandaged his wounds, pouring on oil and wine; and he set him on his own animal, brought him to an inn, and took care of him. 35 On the next day, when he departed, he took out two denarii, gave them to the innkeeper, and said to him, 'Take care of him; and whatever more you spend, when I come again, I will repay you.' 36 So which of these three do you think was neighbor to him who fell among the thieves? "And he said, "He who showed mercy on him. "Then Jesus said to him, "Go and do likewise."
From the above context of Scripture, Jesus was illustrating who a neighbour is. As per our cultures and how we've been brought up, most of us know neighbours as people living some few blocks away from our homes, someone sitting next to us be it at our office desk, in church or in a class which should not be the case.
Your neighbor is anyone you have an opportunity of extending a hand of grace and mercy in their time of need.
In today's age, most of us have failed to take notice of who a neighbour ought to be, as per the Teachings of Jesus and we end up overlooking people who are in need. How many times do we bypass people who are in need because in our natural eyes they seem they've got altogether? How many times do we ignore distress calls from people because in our own view, they look strong but deep within them they are almost giving up in life? How many times do we generalize people's issues and our perception is, they are not the first ones yet God has called us to be our brother's keeper?
Not everybody is fake and not everybody is exaggerating their problems.
Let's be real, mental health is on the rise and people are going through issues and if we would only be attentive and be led by the Spirit of God on how to help them, some tragic events can be avoided from happening. You extending your hand of grace can be a word of encouragement, you walking with someone during a difficult time, you giving someone a meal, you assisting in monetary form or sacrificing your time to be of help towards a family in need.Whatever it is that God lays in your heart to do for someone,have mercy to execute it without considering what you will get in return from that person. God is not unjust; he will not forget your work and the love you have shown him as you have helped his people and continue to help them. Hebrews 6:10(NIV)
The enemy's main agenda is to cloud our consciousness by magnifying past hurts, past disappointments and betrayals that will hinder us from embracing the nature of Christ, which is love and compassion towards each other. Carry each other's burdens, and in this way you will fulfil the law of Christ. Galatians 6:2 (NIV)
God desires us to experience His love in more diverse ways and one of the ways is extending love, mercy, and care, to people who will never give us anything in return. This my challenge to you my beloved on this particular post, let your good deeds shine out for all to see, so that everyone will praise your heavenly Father. Matthew 5:16 (NLT).
Love ReinaBeaty.