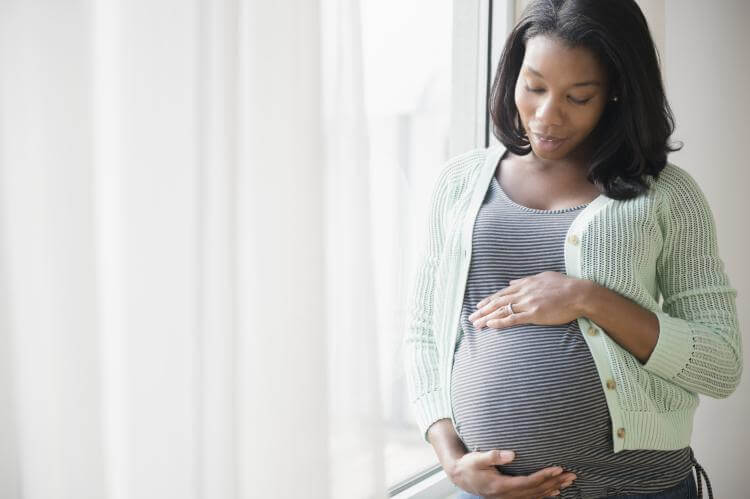 Spending time with my sisters is just amazing; the fact that am single ,they always look for plans to hunt me down, in order to spend time with them. They believe I will get busy with marriage life like they do, once I settle down and have a family. Honestly, I have the most amazing sisters in the whole world, am forever grateful to God for them. They always challenge me to be better, to pursue my goals, to enjoy my single season, to seek God more and they always offer me wise counsel on marriage matters before I finally get there. My younger sister is such a happy go lucky woman of God with such a great sense of humor. She is always cracking jokes, an extrovert by default and trust me, she is completely the opposite of me. Spending time with her and her family is always great. In one of our chats after God blessed her with her second child, she really emphasized the importance of not forgetting God even after a breakthrough. She unmasked real stuff that I felt the need to share with you on this platform.
Having an attitude of gratitude is very vital to every human being, you can ignore this whole principle and miss out on God big time. My sister's recent pregnancy actually, drew her closer to God more than ever before. She desired God to bless her with a healthy normal baby, she was believing God to go through the entire process victoriously with no major challenges, she was trusting God for strength ,joy and definitely she was trusting God to preserve her marriage during this period. She divulged more that during this period, marriages are under attack, husbands who are not born-again tend to cheat on their wives more. It's saddening when you are busy carrying your husband's child, he is busy chasing other women. God has entrusted you to be a helpmate to that man, so it's a wake up call to all women. We ought to know how to pray whether we are married or single trusting God for a spouse.Challenges will present themselves in different forms but it's our responsibility to overcome them through prayer before they surprise us.
Her emphasis was how most pregnant women pray like crazy during this period but after giving birth to a healthy baby, after resuming to their normal schedules of life like working, they forget about seeking and spending time with God. They forget some women who conceived just like them, they either had a miscarriage early in their pregnancy, after waiting for nine whole months the child dies or maybe the mother herself never made it through. They forget the same God who kept them during pregnancy and made sure they walked out of that season victoriously, is the same God who will preserve their children and marriage. Her sentiments on this, opened my eyes of how
we forget easily

.Don't get it twisted,we ought to forget about our sins when we ask God for forgiveness BUT we should not forget what God has done for us and where He has brought us from.
Due to comfort in life ,at times we may forget seasons in life that we spent time with God, where nobody ever looked at our direction. We may forget how we got intimate with God before the breakthrough and how we woke up at night just to spend time with Him. In the book of Exodus, God demonstrates His love,might and compassion over the sufferings the children of Israel were going through in Egypt, by fighting for them and delivering them out of captivity.From Exodus to the Promised Land, they easily forgot what God did for them. They complained about everything in Exodus 16:2-3 Then the whole congregation of the children of Israel complained against Moses and Aaron in the wilderness.and the children of Israel said to them, "Oh, that we had died by the hand of the Lord in the land of Egypt, when we sat by the pots of meat and when we ate bread to the full! For you have brought us out into this wilderness to kill this whole assembly with hunger.". They turned back to worshiping idols and they got to a point of demanding to return back to their captives. Numbers 14:1-4So all the congregation lifted up their voices and cried, and the people wept that night. And all the children of Israel complained against Moses and Aaron, and the whole congregation said to them, "If only we had died in the land of Egypt! Or if only we had died in this wilderness! Why has the Lord brought us to this land to fall by the sword, that our wives and children should become victims? Would it not be better for us to return to Egypt?" So they said to one another, "Let us select a leader and return to Egypt." When we forget where God has brought us from , we end up taking what comes our way for granted .
Am challenging all my readers to have a desire for God at all times. Whether in our season of waiting or our season of breakthrough. God desires us to have a constant relationship with Him but not a relationship out of convenience. Let's be real here, ask any Man who is trusting God for a wife, they don't want to waste their precious heart, time with a girl who wants to have fun. T
hey don't want a girl who is after what they have materially; they want a wife material period!!!

If that's the case with mere men, whom God created in His own image .Why then do we expect to have a relationship with God out of convenience rather than our genuine love for Him??? God is such a loving Father, He created us to have a relationship with Him and not us idolizing what He has blessed us with.
It's my prayer to all my readers; you will not get too comfortable with what God has blessed you with. How I pray you will not forget the strides that God has walked with you all through, you will not forget the small and big miracles He has done for you and you will not forget who He is over your life. Spend time with Him because you love Him and be grateful to God for everything He has done for you with a full assurance , seasons come and go but God never changes to be who He is.
Take Note:-Despite of your busy schedule of having a family, a busy career or ministry, create time for God,be grateful for who He is and what He has done in your life. He alone will sustain and preserve what He has blessed you with, not you using your own effort.
When we forget God's greatness over our lives :-
. We get an attitude of entitlement: –Entitlement is thinking you rightfully deserve what you need. Having this kind of attitude is very dangerous because you will never appreciate God for who He is, you will never value what you have and you will not value other people
.We exalt satisfying events rather than be satisfied with God who is the blesser.Instead of worshiping God for He is, we end up idolizing what He has blessed us with
.We give place to the devil who operates in lust, greed,envy and pride:- Instead of trusting God who came through for us in the first place, we try to get things in ways which do not glorify Him. We forget whatever we get from compromise is temporal and we will have to keep on compromising to get it. But whatever we from God is permanent and enjoyable.
.We become blind from divine opportunities in front of us:-Taking things for granted and never appreciating God for what He has done in your life,you will never discover a divine opportunity even though it's just in front of you.
.We drive away the presence of God within us:-when we forget God's greatness we don't have an attitude of thanksgiving towards God. We drive away His presence within us, which grieves His Spirit and inhabits our ability to fellowship intimately with Him.
.God cannot trust us with more blessings :-God will multiply the things in our lives that we are most grateful for. He will not trust us with whatever we are not thankful for because we will not appreciate it.
.We suffer continual discouragement and even depression :- The greatest tool in fighting depression is not medication but worshipping and praising and being thankful to God for every good thing He has given us from above
.We breed discontentment:-Gratitude is simply turning our attention from what we don't have to what you do have. When we forget on how God has been good, merciful, gracious and faithful even in simple things that we trusted Him to come through, we breed discontentment which leads to a lifestyle of complaining.
.We end up nurturing a critical and jealous spirit:- When we easily forget what God has done for us, we are easily enticed by the devil to become jealous, critical of what others have.
Psalm 103:1-2
Bless the Lord, O my soul and all that is within me, bless His holy name!Bless the Lord, O my soul and forget not all His benefits:
God Desires The
B
est For You.