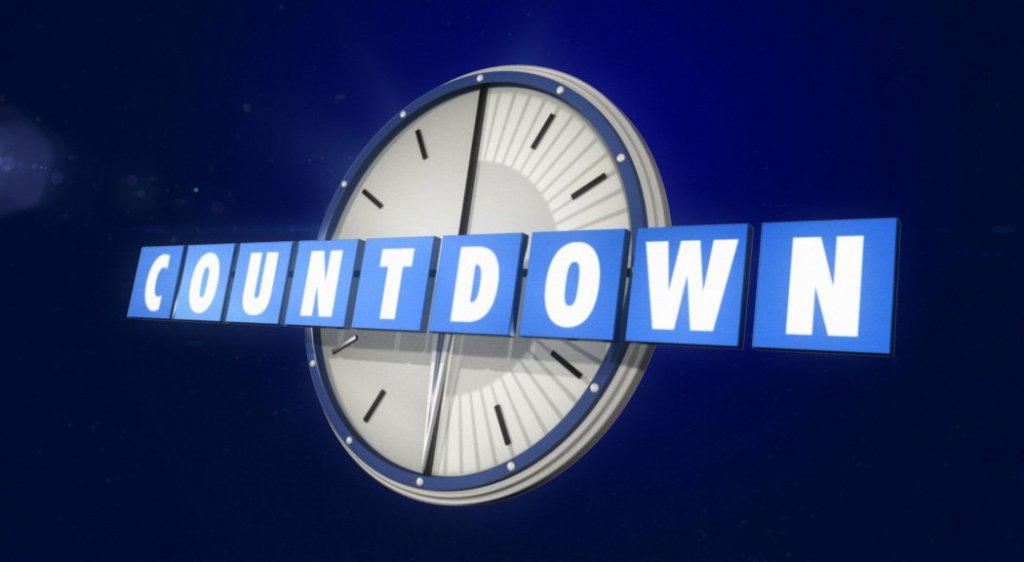 .
Few days counting to end 2016, most of us are planning to visit family and friends while others are going for vacation. All this ought to be a reminder, that God has been indeed faithful and that's why you are alive and kicking to read this blog post. Reflecting on year 2016, many of us had goals, plans and dreams that we envisioned to walk in or accomplish before the year ends. Some of us have accomplished some and some are yet to figure out how to accomplish .Don't fret yourself, if you have not managed to walk in your dreams, purpose or in accomplishing your goals. God is not limited to our calendar and neither does He operate in our limited mindset of how things should flow. He is God all by Himself, to finish what He began in you . Philippians 1:6 being confident of this very thing, that He who has begun a good work in you will complete it until the day of Jesus Christ. As I reflect on how my 2016 has been, I have had my own share of challenges and trust me when I tell you, there were times when I felt like giving up. Along the way, I realized we don't keep our selves through salvation; it is God Himself who sustains us through this walk. On this post I'll be speaking to someone who feels like , you are being delayed, denied or at the verge of giving up, on what God promised you.
Looking at the life of Joseph in
Genesis 37

, God had called Him out and gave Him great dreams of things to come. All these big and mighty dreams did not materialize immediately, he went through so many tests and trials, which took years but He never doubted the promises of God over His life nor did he compromise his standards to short cut God's word over His life and destiny. He went from betrayal , to rejection, false accusation and imprisonment for things which were beyond Him. Today as I write, you have received a promise or let me say a prophetic word but the year is ending and nothing seems to be falling into place. Do you know, God allowed everything that Joseph went through??It's sad to say, many people in my generation are not comfortable with 'PROCESS'. Process is what Joseph went through, in refining his skills for his position in the palace. When God calls you, His work is to perfect you, so that you can sustain that vision or breakthrough for His glory.
The refining process is never a walk in the park, God knows very well if your character is questionable, you have a nasty attitude or you have fears which you need to overcome,you will never be in a position to sustain that vision.People or situations will come along your path to decrease you, so that Christ may increase in you. Being set apart for God means,
work that begins from within and not from outside.

When God allows you to go through the fire, He does that with the intention of refining you to be more like Him. What do I mean to be more like Him??To love like Him, to be at peace like Him, to live a life of faith which is pleasing to Him, to value and see people just like He does, I can go on and on to explain my point but to crown it all, is to be a reflection of Him here on earth. Malachi 3:3 When we go through the refining process, His desire is for us to be able to handle life in the palace. God does not desire that promotion, marriage, assignment, breakthrough, family, power, fame , wealth or influence to draw you away from Him but to draw you and all the lost souls closer to Him for His glory.
So, year 2016 is almost done, what is God trying to communicate to you through the issues you have gone through?? Nothing happens for the sake of happening, God has a reason for each and every setback, for every open or closed door, for any broken relationship or whatever it is you have gone through this year, there is a purpose behind it. You can't walk with God and be afraid of afflictions. In Joseph life everything that happened to him, despite how unfair it might look to most of us ,he later on realized in Genesis 50:20 But as for you, you meant evil against me; but God meant it for good, in order to bring it about as it is this day, to save many people alive. God's desire, is for us to walk into our destinies with a renewed mindset, a mindset that is not conformed to the worldly system , a mindset full of faith which can only exhibit the indwelling of God's power in us and a mindset that can act on the supernatural with no apologies to any man.
It's my prayer as we usher in 2017, we will be more than willing to allow God to refine us. You want that prophetic word to materialize??Honey!!Work out on those nitty- gritty issues that the Holy Spirit is prompting you to work on. You cannot live a life full of compromise and expect different results, you cannot live a life of doubt and fear and except faith results, It's the little foxes we allow that spoil the whole vine. You can make the longest list of resolutions you want to work on come 2017,you can place those points on your wall as a reminder but as long as you are not willing to renew your mind from the conformity of this world, you will just be going through cycles, like the children of Israel while in the wilderness.
I will share some simple ways that God ministered to me, on breaking cycles that are keeping a lot of Christians bound year after year.
Seven Ways to break cycles come 2017??
1.Renew your mind:
The world is busy birthing ideas, which are contrary to God's word. These ideas are influencing people to live a life of fear, jealousy, pride, rebellion in the notion, people need to be liberal more than ever before. If you want to break that cycle which seems to stick like super glue, you have to make a choice to renew your mind. Your life and actions, should not be influenced by the worldly system but by what God's word says.
Ephesians 4:22-24 (AMP)
That, regarding your previous way of life, you put off your old self (completely discard your former nature), which is being corrupted through deceitful desires, and be continually renewed in the spirit of your mind(having a fresh, untarnished mental and spiritual attitude), and put on the new self (the regenerated and renewed nature), created in God's image, (godlike) in the righteousness and holiness of the truth (living in a way that expresses to God your gratitude for your salvation).
2.Cultivate a Pure heart:-
No amount of bitterness, anger, jealousy, un-forgiveness or pride can make your life any enjoyable. As you usher in 2017,make up your mind to have a clean heart which ought to be the well spring of joy, forgiveness, peace, gratitude and humility, to enjoy the benefits of God's promises over your life.
Ezekiel 36:26 (AMP)
Moreover, I will give you a new heart and put a new spirit within you, and I will remove the heart of stone from your flesh and give you a heart of flesh.
3.Embrace a positive attitude.
Yes! This is where; issues of life make us do exactly opposite of what God's word says. Instead of holding your peace, you are busy complaining of how the economy is tough, instead of speaking faith through a storm , you are speaking fear. Embracing a positive attitude, is choosing to think differently despite your current situation.
Philippians 2:13-15 (AMP)
For it is (not your strength, but it is) God who is effectively at work in you, both to will and to work (that is, strengthening, energizing, and creating in you the longing and the ability to fulfill your purpose) for His good pleasure.Do everything without murmuring or questioning (the providence of God), so that you may prove yourselves to be blameless and guileless, innocent and uncontaminated, children of God without blemish in the midst of a (morally) crooked and (spiritually) perverted generation, among whom you are seen as bright lights (beacons shining out clearly) in the world (of darkness).
4.Choose to be happy
Being happy is a choice, no amount of approval from people , money, power or fame can determine your inner happiness. You can have all you desire in life and still remain unhappy. Whether you have what you desire or not, choose to be happy. Don't allow your feelings or how people treat you determine your happiness.
Hebrews 13:5-6 (MSG)
Don't be obsessed with getting more material things. Be relaxed with what you have. Since God assured us, "I'll never let you down, never walk off and leave you," we can boldly quote,God is there, ready to help; I'm fearless no matter what.Who or what can get to me?
5.Be disciplined
You want to kick out that bad habit? You want to eat and be healthy?? You want to finish that course??It's comes down to the will of being disciplined. You have to make sacrifices, to achieve some of the goals you desire to achieve. Nothing just happens.
Hebrews 12:11 (AMP)
For the time being no discipline brings joy, but seems sad and painful; yet to those who have been trained by it, afterwards it yields the peaceful fruit of righteousness (right standing with God and a lifestyle and attitude that seeks conformity to God's will and purpose).
6.Be persistent
That mistake you did , or that rejection you faced does not mean you are not qualified to have what God has planned out for you. When God promised the children of Israel the promised land, He never promised a land that was not occupied, the land was well occupied. Generals like Caleb and Joshua refused to have a mindset of defeat and fear and chose to embrace a mindset of faith to conquer and attain the promise God had given Moses.
1 Corinthians 15:58
Therefore, my beloved brothers and sisters, be steadfast, immovable, always excelling in the work of the Lord (always doing your best and doing more than is needed), being continually aware that your labor (even to the point of exhaustion) in the Lord is not futile nor wasted (it is never without purpose).
7.Be a person of integrity
Character, character, character, is something we have to work on, on a daily basis. Tests and trials present opportunities for us to comprise and use the easy way out, which can turn out to be detrimental. As You usher in 2017 make up your mind, you will do the right thing no matter the pressures you face from the outside.
Proverbs 22:1
A good name (earned by honorable behavior, godly wisdom, moral courage, and personal integrity) is more desirable than great riches;And favor is better than silver and gold.
Prayer.
Heavenly Father, am so grateful for this far you have walked with me. You have seen me through good times and tough times, indeed you are God all by yourself and there in no one like you.
As I usher in 2017,I entrust my life , my loved ones, my Nation and the body of Christ to you.Teach me on a daily basis, on how to surrender and place every issue at your feet.
I give you unrestricted, unhindered access over my life. Teach me how to become more like you, teach me everything that pertains following your will and not my will. Guide and direct my steps for each and every decision I make.
I ask you today, to constantly circumcise anything in my heart which has been a hindrance for you to move in me. It's my heart desire I will live a life that is pleasing to you, a life of faith, boldness, obedience, integrity, joy, peace, discipline and love which will be a reflection of you to the lost world.
In Jesus mighty name I do pray and believe.Amen!Amen!Amen!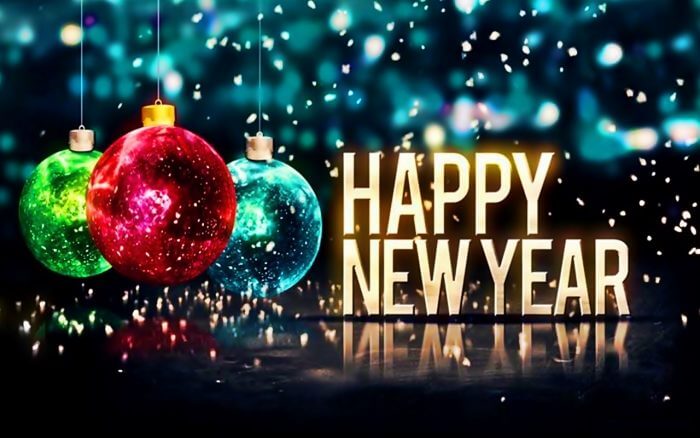 .
I Love You All And Am Praying For You