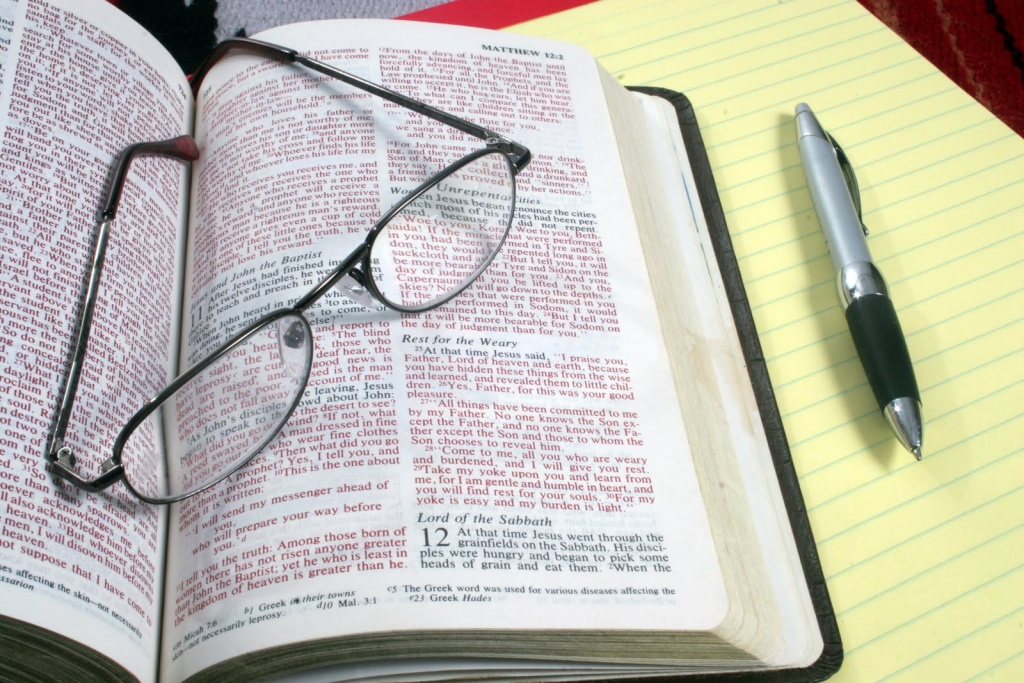 Sometime back I really used to wonder how to balance my time between work and my time with God. Being in the corporate sector, much is required of me and if am not conscious, I'll be tempted not to study or spend time with God, which is not healthy for my Spirit man. A lot of people have asked me questions of how I manage to study God's Word, spend time with Him in prayer and also write my blog despite of having a tight schedule. I'll be so real because am not an Angel, am just an imperfect lady, who is desperate to know God more and reach out to His people, through this online plat form, He has entrusted me with.
First,you have to identify you desire to know God, how He operates, how He thinks about you and what He says about you since you love Him. People who are in love with each other, desire to know each other more right!!! The same applies with God, His desire is for us, to know Him because He loves us and we love Him in return. Having such a mindset, you will be more than willing to know God through His word, which is your
everyday life manual.
Maybe you are a new convert and you are finding it hard, to stay put and committed in studying God's word. You need not to worry,on this post i will lay out two simple Bible study schedule plans, which have really helped me to stay put in studying God's word.
1.I always ask God in prayer to teach me His word and reveal Himself while am studying any scripture.
2.I use Three Bible versions, which make it simple for me to study in depth plus a Dictionary which i have an app for that.
a)New King James Version (NKJV)
b)Amplified Bible version (AMP)
c)The message (MSG)
d)New Living Translation (NLT)
3.I always have a journal to script down what I have understood from any scripture am reading, for that particular day.
4.I have made it a priority to work my schedule around God ,there is no hurry for me to finish a book because there so much to learn from every verse. If you don't have a tight work schedule, you can study more chapters.
5.I simply study in depth God's word, when there are less distractions, my phone is always off, no music or tv it's just me and God. Set aside 1 or more hours daily and be disciplined to follow it through but don't limit God when He starts depositing in you.
6.I create time to study God's word in depth at night, when there are no distractions at all.
My 2 study schedules:-
i)I study through topics, like scriptures on love, faith, hope, trust etc.-With this schedule I can meditate on several verses in a day and memorize them.
ii)I study as per the divisions of the books in the Bible:-With this schedule, I simply focus on two scriptures per day and study in depth. This really helps me, to understand the flow of God's word, than jumping from one book to another.If am studying the books of the gospels,i study each and every book through once i finish, i embark on another set of group like the major prophets and study all the books through.
Below is a laid out grouping of Books in the Bible, which will act as a simple guide, in studying God's word.
a)OLD TESTAMENT :-The Old Testament, the New is CONCEALED.
1.BOOKS OF THE LAW:-
a)Genesis b)Exodus c)Leviticus d)Numbers e)Deuteronomy
2.HISTORICAL BOOKS.
a)Joshua b)Judges c)1&2 Samuel d)1&2 Kings
e)1 & 2 Chronicles f)Ezra g)Nehemiah h)Esther
3.POETRY BOOKS :- Everyday Wisdom or The Writings
a)Job. b)Psalms c)Proverbs d)Ecclesiastes e) Songs of Solomon
4.MAJOR PROPHETS
a)Isaiah b)Jeremiah c)Lamentations d)Ezekiel e)Daniel
5.MINOR PROPHETS
a)Hosea b)Joel c)Amos d)Obadiah e)Jonah f)Micah g)Nahum h)Habakkuk i)Zephaniah j)Haggai k)Zechariah l)Malachi
B) NEW TESTAMENT: – The New Testament, the Old is REVEALED.
1.THE GOSPELS
a)Matthew b )Mark c)Luke d)John
2.THE APOSTLES
a)Acts
3.THE EPISTLES:- Letters written by Paul the Apostle to specified Churches.
a)Romans b )1&2 Corinthians c)Galatians d)Ephesians e)Philippians f)Colossians g)1&2Thessalonians h)Timothy i)Titus j)Philemon
4.GENERAL EPISTLES : Named after the writers.
a)Hebrews b )Jame c)Peter d)Jamese) 1, 2&3 John f) Jude
5.THE BOOK OF THE END
a)The Revelations
Take note: Whichever schedule God leads you to study His word, don't limit Him from pouring Himself to you , by rushing through scriptures. Just follow it through .Be determined to obey what you learn from God's word and He will definitely give you the grace to do it, as you lean on Him.
Consider how you will apply what you learn in your life and the steps you will take, to do what God tells you to do. Don't feel pressured but be serious about your commitment and stick to it. God's grace is absolutely sufficient as you pursue to know Him more and He will give you the power to understand His word and become all He created you to be.
The same way you require water and food to live,you still need God's word as your daily bread to live a victorious, healthy and powerful life as a believer.
God Desires The Best For You