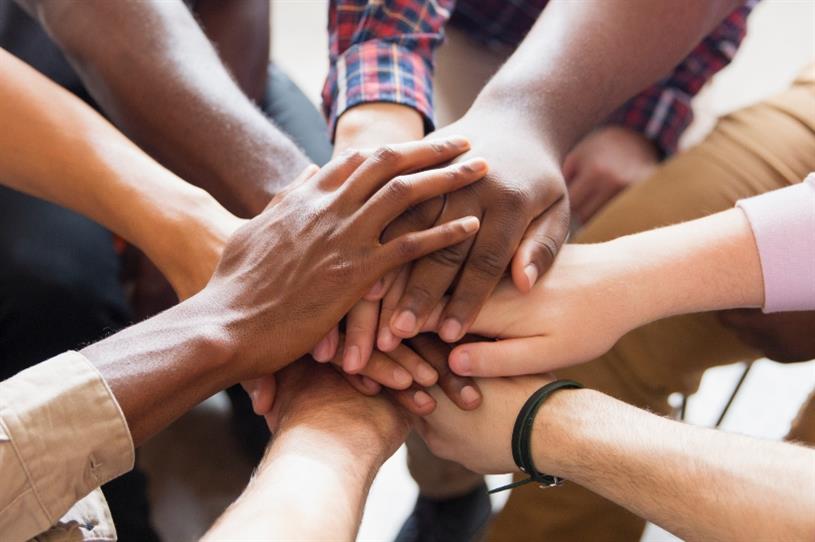 Before Christ ascended to Heaven, He prayed for His Church to be vitally united together as one. He knew what the fiery trials, persecution and death for the sake of the gospel the Church would suffer. As you read this post, I can only imagine the kind of trials and hard times believers in Afghanistan are going through and my heart and prayers go out for strengthening of their faith.
Jesus Christ knew the future History of the Church and when He looked down through the corridor of time, He saw the inner struggles His Church would face throughout the ages that would weaken and dilute its power. But Knowing the battles we would face, He prayed for the one ingredient that would make the Church a powerful, indestructible force capable of not only withstanding every attack of the enemy, but of taking the world for the kingdom of God and that was UNITY.
Let's take a look at John 17:21-22 (NLT) I pray that they will all be one, just as you and I are one as you are in me, Father, and I am in you. And may they be in us so that the world will believe you sent me."I have given them the glory you gave me, so they may be one as we are one.
Christ not only prayed for every member of His Church to be vitally united together as one with each other, but that we also be united as ONE with Him, with the Father, in our unity as His bride and with this unity, His Glory in the Church is inevitable. The unity Christ was praying about in John 17:21-22, is not a man-made or superficial unity! We will always have differences in doctrine, methods of worship and church administration but the unity Christ prayed for the Church, can only be produced by the divine flow of His Spirit living within us.
In these last days there is an out pouring of His Spirit on the Church and one of the true manifestations of His Spirit will be one of Love and Unity drawing members of the Body, ministries and churches of all denominations together as one in the Spirit. Let me make it clear, Jesus is not coming for a denomination, He is not coming for a weak Church ,He is not coming for an immature Church and neither is He coming for a divided Church but He is coming for his Bride the Church as a whole. Ephesians 5:26-27 (TPT) All that he does in us is designed to make us a mature church for his pleasure, until we become a source of praise to him glorious and radiant, beautiful and holy, without fault or flaw.
Through Christ's death on the cross, He not only paid for our salvation, He also made it possible through the indwelling of His Spirit that every member be united together in one body. 1 Corinthians 12:13 For by one Spirit we were all baptized into one body whether Jews or Greeks, whether slaves or free and have all been made to drink into one Spirit. Regardless of the unique distinctions, characteristics and differences with the Church of Jesus Christ today, there is only one Body, one Spirit, one Lord, one faith, one God and Father. As believers, we have all been redeemed by the blood of Jesus, called by His Spirit and made one with Him.
However, there is a Key to our unity and that is our personal relationship with Christ. As we yield fully to the Holy Spirit and are vitally united as one with Christ, the Spirit will conform us into His image and His life will flow out of us. The Spirit of God that unites us as one with Christ, will break down every barrier and destroy every dividing factor keeping us from walking in unity within the Body of Christ. This is what Apostle Paul told believers In Phillipi, Philippians 1:27 (NKJV) Only let your conduct be worthy of the gospel of Christ, so that whether I come and see you or am absent, I may hear of your affairs, that you stand fast in one spirit, with one mind striving together for the faith of the gospel.
No sugar coating but with all humility, we can attest in our generation we are experiencing divisions, strife, jealousies and barriers between pastors, churches and various denominations but one thing I choose to personally believe is, Christ's prayer for unity in the Church shall be fulfilled.
Parting Shot: – Unity in the Spirit within the Body of Christ is the key to a full manifestation of God's power and glory within the Church in this end time hour. It is the key to the fulfillment of the mission to all the World mandate God gave us. As believers, we must be willing to lay aside our differences and unite together as one mighty force to reach the world with the gospel before Christ returns.
PRAYER:
Heavenly Father, make me truly one with You and one with all true believers who are part of Your Body. I make a choice to yield myself completely to the Holy Spirit. Today, remove everything that keeps me from walking in unity and daily teach me how to leave with others in unity. Release a divine flow of Your love through me and use me as an instrument to bring healing, forgiveness and unity to the Body of Christ. In Jesus Mighty Name Amen.
Love ReinaBeaty.