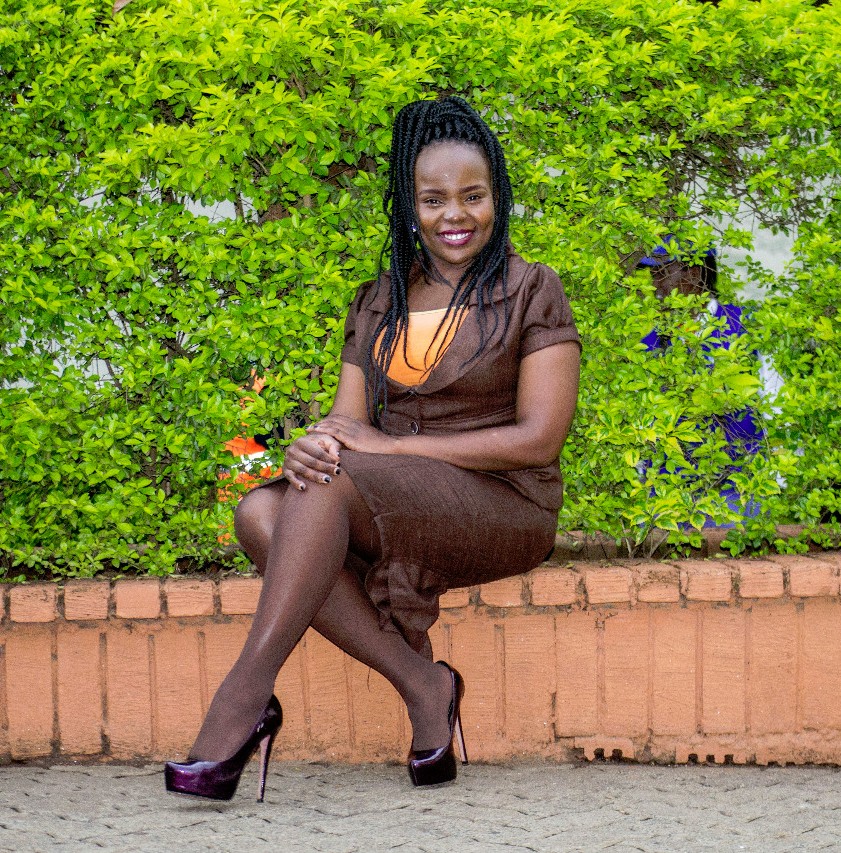 Happy new Month Beautiful people, I believe God has been good to all of us and we have different reasons to thank Him for who He is, as we usher in the 2nd half of year 2019. For some reading this post, you might not have experienced the best in the last six months but here is my challenge, have an expectation from God that good things will happen in your life in the next six months.
Visiting an institution back and forth to be offered services that you know as a citizen of any given Country, is your right as per the constitution is usually not a walk in the park. Many people become frustrated by the process, when time and resources are involved. After queuing for more than an hour to be served at a government institution, a middle-aged man became capricious and miffed when an immigration officer informed him his documents were not complete hence his passport application could not be processed.
This young man knew this was his last trip to the government institution, as he had been there several times but the process could not be completed due to some missing documents. He could not understand why he was being denied his right to possess a passport yet he was a legal citizen. After much consultation, the head immigration officer intervened and as much as this young man's patience had been tested, he finally got his passport that gave him access to get a visa to travel abroad.
As humanely as we are, there are times we can get frustrated, discouraged when our patience is tested. You know that you are qualified for that Job Promotion but between you and the job promotion there is a barrier, you know that your company qualified for the tender you applied for but between that tender and your company, there is a barrier. Barriers that are man-made, barriers that try to limit your potential, barriers that try to intimidate you and weaken your faith on the promises of God upon your life.
Let's take a journey at the book of Exodus chapter 5.Moses and Aaron were on a mission to execute God's instructions 5:1 Afterward Moses and Aaron went in and told Pharaoh, "Thus says the Lord God of Israel: 'Let My people go, that they may hold a feast to Me in the wilderness. 'They were speaking the heart of God to Pharaoh, they knew this was the set time for their deliverance and they had already convinced the children of Israel it was time for them to be set free from the Egyptians captivity but instead the experienced an antithesis of what they were expecting as it is well defined in Exodus 5:4-9 Then the king of Egypt said to them, "Moses and Aaron, why do you take the people from their work? Get back to your labor." and Pharaoh said, "Look, the people of the land are many now, and you make them rest from their labor!".So the same day Pharaoh commanded the taskmasters of the people and their officers, saying, "You shall no longer give the people straw to make brick as before. Let them go and gather straw for themselves. And you shall lay on them the quota of bricks which they made before. You shall not reduce it. For they are idle; therefore they cry out, saying, 'Let us go and sacrifice to our God.' Let more work be laid on the men, that they may labor in it, and let them not regard false words."
It was an appalling moment for Moses, Aaron and the children of Israel, instead of acquiring their freedom they were oppressed more. Vs.20-21 Then, as they came out from Pharaoh, they met Moses and Aaron who stood there to meet them. And they said to them, "Let the Lord look on you and judge, because you have made us abhorrent in the sight of Pharaoh and in the sight of his servants, to put a sword in their hand to kill us. "
Pharaoh had not been challenged by anyone and at this point, the children of Israel freedom was the least of his priorities. He knew he had the children of Israel where he wanted and in his own limited mind, knew they would not escape his wrath .The same applies when people are in all manner of bondages and addictions, the enemy knows they are not a threat to his kingdom as long as they are abiding to his rules.
But wait a minute, the set time for the children of Israel to be delivered had matured. This was only the beginning of many events that God would test their patience and stretch their faith in Him, in the journey of walking away from captivity to the promised land. It was only a matter of time that God would show forth His power and might despite of Pharaoh being vicious towards the children of Israel.
The enemy of your destiny is always aware when the set time matures for your next level ,he can try to oppress you, he can try to worsen your current situation ,he can try to create barriers but when the set time has matured ,there is nothing the enemy can do to withhold the hand of God upon your life.
When the situation gets tougher, it's high time to be alert that your break through is around the corner. Consider it a sheer gift, friends, when tests and challenges come at you from all sides. You know that under pressure, your faith-life is forced into the open and shows its true colors. So don't try to get out of anything prematurely. Let it do its work so you become mature and well-developed, not deficient in any way. James 1:2-4.God does His most beautiful work when things seem hopeless .Whenever there is pain, suffering and desperation, your patience is having it's perfect work that you may be perfect and complete lacking nothing for your next level.
Do you know the wealth and the splendor the Egyptians had acquired and enjoyed, was at the expense of the children of Israel forced labor? Pharaoh had everything to lose, once the children of Israel gained their freedom. The same applies to anyone the enemy has held captive for years, their salvation is always a big blow to the kingdom of darkness. He knows their deliverance will cause havoc in the kingdom of Darkness,since they will use their gifts for the advancement of God's kingdom.
So, when your patience is tested as you navigate to your next level be encouraged today, God is preparing you for greatness. He knows you are an asset for His kingdom and desires to refine you as gold and make you a vessel of honor for His own use. Do you know your destiny is greater than your difficulty, your destiny is greater than your disaster, your destiny is greater than your present dilemma and your destiny is greater than your fears? Nothing is going to stand against God because there is no wisdom or understanding or counsel against the Lord. Proverbs 21:30 (NKJV)
God has never done all that He can do, which only means, He always has one more move. Pharaoh hardened his heart when he thought God had his last shot of showing his power, but he was all wrong when he finally realized God had the last shot

.

Then the Lord said to Moses, "I will strike Pharaoh and the land of Egypt with one more blow. After that, Pharaoh will let you leave this country. In fact, he will be so eager to get rid of you that he will force you all to leave.

Exodus 11:1 (NLT)
When you have reached the end of yourself and things seem the hardest, God has one more move to turn your life around.He found Joseph in his prison, He found Jeremiah in his pit,He found the three Hebrew men in the fiery furnace,He found Moses in his desert,He found Daniel in the lions den and God will still find you even though you feel stuck in life.
Your assignment for now is to keep yourself in the love of God, keep on praying, keep on doing what God has placed in your heart, keep a positive attitude, keep your spirit lifted and hold onto the promises of God.
Few things to note:-
1.There is an upcoming Phenomenal Ladies convention at my home church Jubilee Christian Church Parkland s , dubbed
DOZ CONVENTION 2019
from 27th August 2019 to 1st September 2019.To register kindly call
+254 719-777-222.
2.To visit my Online Shop
click here.
Love ReinaBeaty.