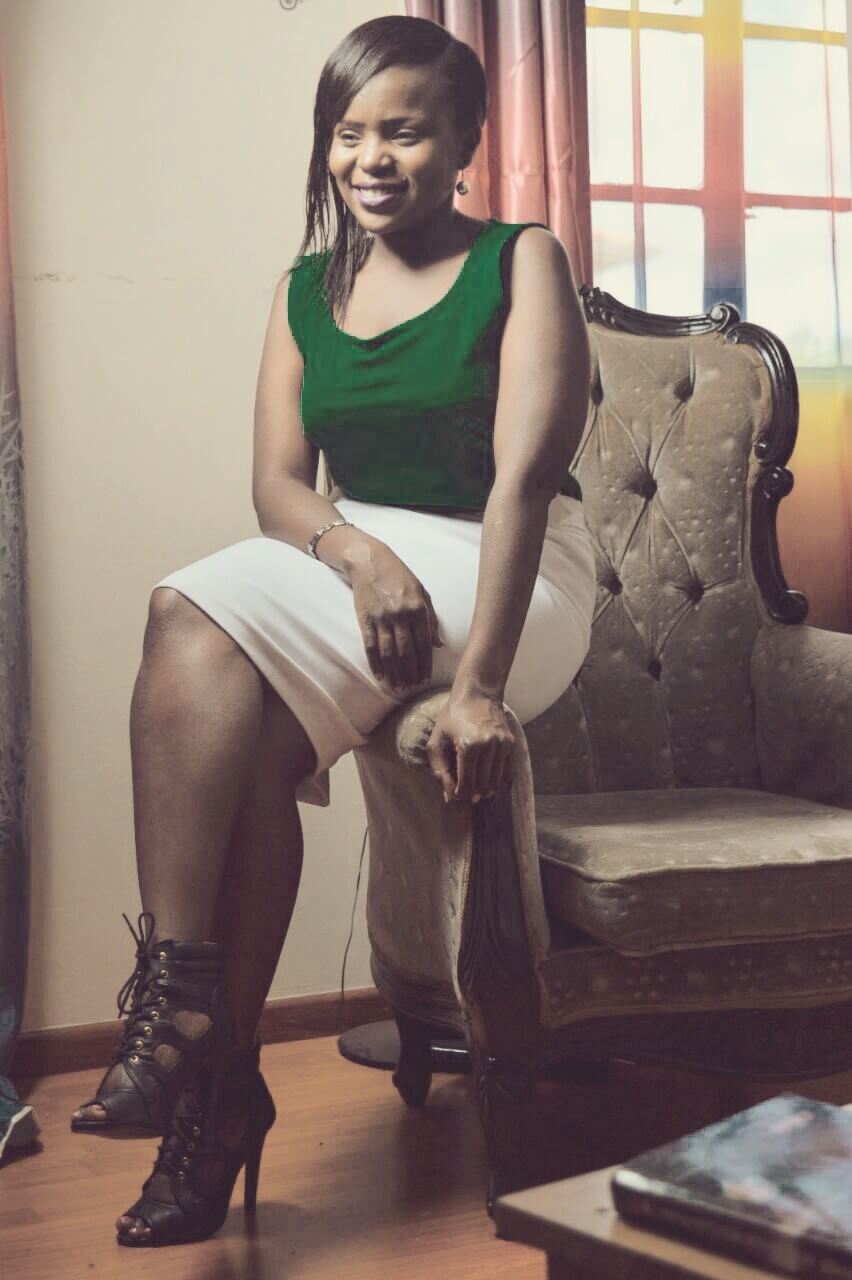 I simply like fashion, I like trying out new designs and once in a while, I look out for the latest trends in the market. I believe, I can relate with most people reading my blog, who are fashion enthusiasts like me. We tend to go through details in looking good, for our outer man to look great but which garments are we endowing our inner man?? We take extra miles to look good from the clothes we wear, the shoes we rock with a particular outfit, the jewelry we put on, to the make we apply but how is our inner man dressed??
On this particular post, i'll divulge more, on allowing God to endow us with His garment of Grace. The garment of Grace is the most important and precious garment, we can rock with every day and experience the fullness of God. You can wear the most expensive designer dress, the most elegant shoes, use the best make up that money can buy but your inner man is wearing garments of shame, guilt, pride, condemnation,indiscipline,lack of self-control or envy.
People think you got it all together but you are in real sense, battling with issues that make you cry when you are alone. You try to hide your pain, you try by all means to win approval from men, you try to fake how life is perfect on your social networks, you get entangled in toxic relationships and harmful habits because your inner man is in distress. I might not know you personally but God who has deposited this message in my Spirit, knows you personally.
In 2 Samuel 12 we have different events that King David encountered in His reign, due to his sin. 2 Samuel 12:7-9 Then Nathan said to David, "You are the man! Thus says the Lord God of Israel: 'I anointed you king over Israel, and I delivered you from the hand of Saul. I gave you your master's house and your master's wives into your keeping, and gave you the house of Israel and Judah. And if that had been too little, I also would have given you much more! Why have you despised the commandment of the Lord, to do evil in His sight? You have killed Uriah the Hittite with the sword; you have taken his wife to be your wife, and have killed him with the sword of the people of Ammon.
King David intentionally committed a private sin but never thought God would know about it. He made sure his tracks were well covered, to avoid mere men from discovering his grievous act but in the midst of it all, God was watching him.
Out his of actions which displeased God, he faced judgment which resulted to some unpleasant consequences 2 Samuel 12:14 However, because by this deed you have given great occasion to the enemies of the Lord to blaspheme, the child also who is born to you shall surely die. 2 Samuel 12:15b-16 And the Lord struck the child that Uriah's wife bore to David, and it became ill. David therefore pleaded with God for the child, and David fasted and went in and lay all night on the ground.
One thing that amazes me when King David child died, is how His countenance changed 2 Samuel 12:20 So David arose from the ground, washed and anointed himself, and changed his clothes; and he went into the house of the Lord and worshiped. Then he went to his own house; and when he requested, they set food before him, and he ate.(NKJV)
King David reflects to us how, God does not delight so much in the outward signs of repentance (which included making a sacrifice), but the sacrifices of God are a broken spirit; a broken and contrite heart,
Psalm 51:17
The sacrifices of God are a broken spirit, a broken and a contrite heart.These, O God, You will not despise.
King David changed his garment of shame, condemnation and guilt which were as a result of his sin and he went ahead to put on garments of worship and joy. His attitude of worship provoked God, to bless Him again with a son whom God Himself loved. 2 Samuel 12:24-25 Then David comforted Bathsheba, his wife, and slept with her. She became pregnant and gave birth to a son, and David named him Solomon. The Lord loved the child 25 and sent word through Nathan the prophet that they should name him Jedidiah (which means "beloved of the Lord"), as the Lord had commanded.(NLT)
Whenever we allow temptations to lure us into sin, we endow our inner man with garments of shame, lust, pride, hate, envy, malice which is never the intent of God. Sin will always lead us to shame but Jesus will always lead us to freedom from shame. He came to set us free, cleanse us with his love,grace, reinstate us into his family and make us part of his great adventure.
Our God is a God of new beginnings and second chances, He gave King David a second chance and He is more than willing to give you a second chance and cloth your inner man with His garment of Grace,
I know it might be tough for your flesh, to allow God to clothe your inner man with His garment of Grace. But despite the battles of your flesh you need to be BOLD. Boldness means, you get up again after you've been knocked down, you confront your past and refuse it to take hold of your present and future, you face your fears and move past that shame and guilt, you stand up and remain confident in the face of people who are pulling you down and to crown it all, boldness means you rock the garment of Grace everyday
If you are not Born-again, the only way to endow the Garment of Grace, is first accepting Jesus Christ as your personal savior. 1 Timothy 2:5 for there is one God and one mediator between God and men, the Man Christ Jesus. God can't cloth you with His Garment of Grace, if you are not willing to allow the in dwelling of His Son in your life.
No matter how long the Father of the prodigal son longed for His son's return, who was clothed in garments of shame in a foreign country, he could not endow Him with garments of honor until His return. Luke 15:22-24 "But the father said to his servants, 'Bring out the best robe and put it on him, and put a ring on his hand and sandals on his feet. And bring the fatted calf here and kill it, and let us eat and be merry; for this my son was dead and is alive again; he was lost and is found.' And they began to be merry.
God cannot endow your inner man with His garment of Grace, until you turn back to Him, by accepting His son in your life. He loves you like crazy and all He desires, is for you to rock your inner man everyday with His garment of Grace, which is full of love, faith, joy, hope, holiness, peace, self-control, patience, kindness, goodness, faithfulness and gentleness.
As you rock your outer man with that elegant outfit, also rock your inner man with God's garment of Grace.
To commit your life to Christ or Re-commit your life to Christ, if you had back-slidden, is the best decision you can make and you can do it by clicking here.
Love You And Am Praying For You.