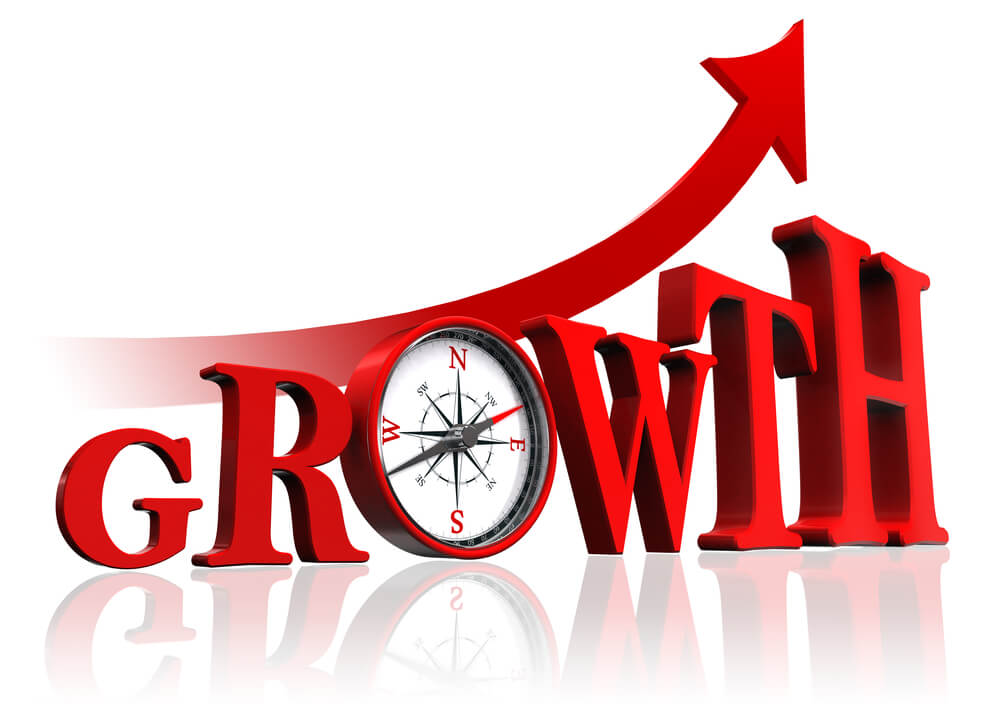 Happy New Month to all my Blog readers, it's always such a joy to script down what God instructs me to write, so that lives can be changed all over the world. On this post, I will divulge on Spiritual growth and it's my prayer, you will learn and embrace growth.
It's completely absurd to see a five year old child being breastfed. When a child is a born, all mums follow the due procedure to facilitate the well being of their children from day one. They know when to breast feed, when to wean ,when to introduce them to real food and when to stop breast feeding the child .If they don't, they will be doing real injustice to the child by depriving Him the opportunity to grow mentally and physically All human beings and even animals go thorough infancy stage which does not last forever. Every living thing has to outgrow a certain stage, in order to be accommodated by the environment. This is a reality and God designed things to flow that way in the natural and there is nothing much we can do about it but adapt. If that's the case in the natural realm, why then should we expect things to be different in things that pertain our spiritual growth??
The day you gave your life to Christ, your walk with God commenced. The first few months of a new believer, represents the infancy stage, you are used to milk stuff. This stage you are still dealing with a lot of issues from your past and God moulds you gradually, as you yield yourself to Him. You are still young in salvation and tough tests and trials hardly come your way but that does not mean, it will be that way forever. You will have to outgrow some stuff in order to move to the next level. In Mark 2:18-20 The disciples of John and of the Pharisees were fasting. Then they came and said to Him, "Why do the disciples of John and of the Pharisees fast, but Your disciples do not fast?"And Jesus said to them, "Can the friends of the bridegroom fast while the bridegroom is with them? As long as they have the bridegroom with them they cannot fast. But the days will come when the bridegroom will be taken away from them, and then they will fast in those days. From this context, Jesus was still working on His disciple's faith and Spiritual growth, they did not have to do some things the Pharisees and John the Baptist disciples did. It was important for them to fast but it was not yet time for them to do so. They were still being feed on milk before they could indulge into meat stuff when Jesus ascends back to heaven after His resurrection. They witnessed Jesus perform many miracles but in many instances, they did not walk in faith. Mark 8:15-22 Then He charged them, saying, "Take heed, beware of the leaven of the Pharisees and the leaven of Herod."And they reasoned among themselves, saying, "It is because we have no bread."But Jesus, being aware of it, said to them, "Why do you reason because you have no bread? Do you not yet perceive nor understand? Is your heart still
hardened? Having eyes, do you not see? And having ears, do you not hear? And do you not remember? When I broke the five loaves for the five thousand, how many baskets full of fragments did you take up?"They said to Him, "Twelve. "Also, when I broke the seven for the four thousand, how many large baskets full of fragments did you take up?"And they said, "Seven."So He said to them, "How

is it

you do not understand?"

Jesus had to teach them and mould them, so that they could continue with the work He had started in spreading the gospel to the lost world
Salvation is amazing but Jesus did not pay the prize, for you to stay in the infancy stage. You have to go through tough seasons to facilitate your spiritual growth. Your faith has to be stretched, your attitude has to be shaped, your character has to be moulded and your mindset has to shift. In Romans 8:19 For the earnest expectation of the creation eagerly waits for the revealing of the sons of God. but not babies who are weaklings, who compromise at the verge of any challenge and are intimidated by anything that questions their identity.
Our earthly parents start assigning us responsibilities as we grow because they know, we have the tenacity to do what they have assigned us. They do that out of love and care, if they fail to mould us, in being responsible citizens the society will have babies roaming the streets.The same applies to our Heavenly Father, He wants us to grow and stop being petty and focus on greater things that He wants to accomplish through us. You can't keep on focusing on your critics, when you are pursuing your God given purpose and stop doing what God is telling you to do?? You can't keep on complaining on how things are tough and yet God is stretching your faith for greater things? You can't maintain a small mindset and expect the super natural? James 1:2-4 My brethren, count it all joy when you fall into various trials, knowing that the testing of your faith produces patience. But let patience have its perfect work, that you may be perfect and complete, lacking nothing. God wants you to outgrow those diapers and embrace growth.in 1 Corinthians 13:11 When I was a child, I spoke as a child, I understood as a child, I thought as a child; but when I became a man, I put away childish things. Paul was portraying that He had to mature, to be effective in the things of God. Don't get it twisted: – Spiritual maturity is not: about Age or accomplishments, spiritual maturity is about growing in your walk with God on a daily basis. You can get an old person who has been born again for over 50 years but he is not spiritually mature like a 30 year old man or you get a person who has titles and titles but that does not mean they are spiritually mature in the things of God either. 1 Corinthians 1:18 For the message of the cross is foolishness to those who are perishing, but to us who are being saved it is the power of God.
Take note:- Spiritual growth is gradual just like our physical growth. We never stop growing until we die. This also applies to our spiritual growth, we never stop growing in the things of God until we exit the earth and move to the next realm which is heaven. As long as you are living here on Earth as a born again believer, your mandate is to grow and not just growing but affecting lives through your growth in Christ.
How Do we grow Spiritually??
1.By searching the truth:-How do we search the truth??We search the truth by studying God's word:-We can't grow unless we feed on the spiritual food which is the word of God. We can't embrace false doctrines as long as our bible is not closed and we are feeding on it on a daily basis. We have to be intentional in studying God's word, in order to learn and understand what God says about us through His word. We will never grow until we discover who we are, why we exist, who we belong to and where we are going. All this is discovered through God's word.
Colossians 3:16
Let the word of Christ dwell in you richly in all wisdom, teaching and admonishing one another in psalms and hymns and spiritual songs, singing with grace in your hearts to the Lord.
Ephesians 4:13-15
Till we all come to the unity of the faith and of the knowledge of the Son of God, to a perfect man, to the measure of the stature of the fullness of Christ; that we should no longer be children, tossed to and fro and carried about with every wind of doctrine, by the trickery of men, in the cunning craftiness of deceitful plotting, but, speaking the truth in love, may grow up in all things into Him who is the head Christ.
2.Through Prayer:-We can't get to know someone unless we create a relationship. A relationship is built through fellowship and communication. Prayer is one way where we communicate with God and get to know Him. Through prayer, our Heavenly Father speaks and shows us what we need to do, what we need to walk away from and what we need to deal with.
Jeremiah 29:13
And you will seek Me and find Me, when you search for Me with all your heart.
3.Through fellowship with other believers:-We don't grow when we are an island, we grow when we fellowship and embrace other believers from all walks of life and love on them just the way they are.
1 Corinthians 14:26
How is it then, brethren? Whenever you come together, each of you has a psalm, has a teaching, has a tongue, has a revelation, has an interpretation. Let all things be done for edification.
4.When we seek God without being coerced:-We don't have to be pushed by situations or people to seek God. Our walk with God is personal and we should seek Him consistently because we love Him and desire to know Him more. We can learn in depth on this point by reading my previous post, it's never about the crowd.
Colossians 2:6-7
As you therefore have received Christ Jesus the Lord, so walk in Him, rooted and built up in Him and established in the faith, as you have been taught, abounding in it with thanksgiving.
5.Through Service: Service is the portal that God uses to deal with our nasty attitudes and questionable character .While we serve people, we know or we don't know, God's agenda becomes more clearer to us and growth is inevitable.
Romans 7:6
But now we have been delivered from the law, having died to what we were held by, so that we should serve in the newness of the Spirit and not in the oldness of the letter
7.Through contentment: – it does not mean being content with where we are, we don't desire growth, being content means we trust God enough, to usher us into our next level as we thank Him for where we are now. We have to outgrow that covetous Spirit, competition and strife in order to celebrate others as we trust God for our own.
James 4:2-3
You lust and do not have. You murder and covet and cannot obtain. You fight and war. Yet you do not have because you do not ask. You ask and do not receive, because you ask amiss, that you may spend it on your pleasures.
8.Through Discipline/Self-control:-As believers who are after embracing spiritual growth,not everything that people are doing is what we are supposed to do. Spiritual maturity, dictates we discipline our urge of doing things which are destructive and not pleasing to God. Our primary mandate is after pleasing God by doing His will and not pleasing our flesh. We fully understand, our freedom is not entitled to do what we want to do but we do what we ought to do.
Colossians 3:9-10
Do not lie to one another, since you have put off the old man with his deeds, and have put on the new man who is renewed in knowledge according to the image of Him who created him,
9.We should not rely on our feelings: Spiritual growth requires us to rely on God and not on our feelings. Feelings change now and then depending on what is happening around us. Spiritual maturity dictates we make decisions based on what God is saying but not how we feel. As we grow spiritually, God requires us to do what is right and not how we feel.
Spiritual growth is so beautiful, as we get into deeper intimacy with God Himself. Your life becomes more meaningful and your destiny becomes brighter, as you fulfill your purpose. God never created us just to exist; He created us with a great Agenda which can only be accomplished when we embrace Spiritual growth.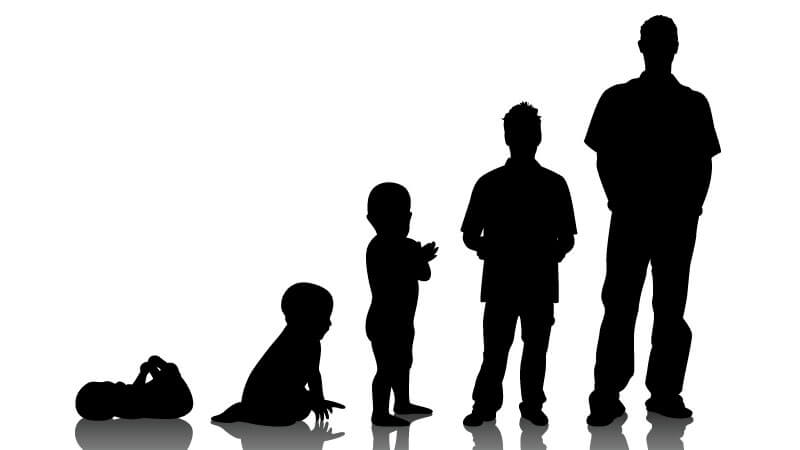 .
I love you all and am praying for you.