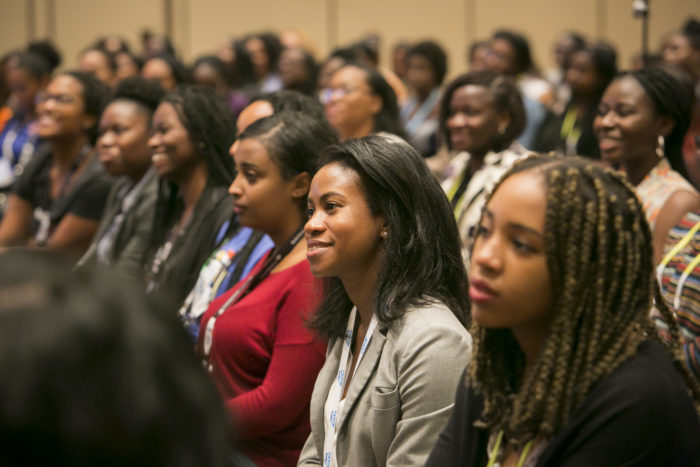 Do you know our generation desperately needs the church to be the one to empower women BEFORE culture does? This world is opening up so many doors for women; in roles and positions that most women have never been in before. I have watched women in my generation gaining a hunger to rise up like never before and i see my generation of women finding a place of belonging like never before but it's not a surprise that through Biblical History, we see God entrusting women with great tasks which include Judicial positions (Deborah), Prophetic office (Huldah, Anna, four virgin Daughters of Philip) , Queens with positive influence (Queen Esther and Queen Sheba) missionaries and businesswomen who financed the furtherance of the gospel in the New Testament.
However, let truth be told, we are letting our womanhood be influenced by culture; the world is busy portraying who a woman is and how she ought to carry herself vs. what the Word of God calls us to be. The world tells us there's only room for one, while the Word makes room for BOTH men and women to rise. The world is telling us that women who are strong can't possess a softness, while we read the heroes of faith in the Word and see their tender soft nature come out in the narratives scripted down in God's word.
As heirs of God and joint heirs with Christ ( Romans 8:17) and members of the body of Christ (1 Corinthians 12:27), every woman receives God's gifts to be used for His glory which only means, the possibilities are limitless. Jesus speaks each woman's name as He did that of Mary in the garden following His resurrection with a mission and a message. John 20:16-17 Jesus said to her, "Mary. "She turned toward him and cried out in Aramaic, "Rabboni!" (which means "Teacher").Jesus said, "Do not hold on to me, for I have not yet ascended to the Father. Go instead to my brothers and tell them, 'I am ascending to my Father and your Father, to my God and your God.'"
Jesus desire is that each woman ought to yield herself to Him in utter dependence that without Him one can do nothing John 15:5 "I am the vine; you are the branches. If you remain in me and I in you, you will bear much fruit; apart from me you can do nothing. Relying on His Spirit, is the only way to fulfill the special ministry God created you to accomplish as a woman. A ministry appropriate to your talents and effective in your generation and God is challenging each of us as He did with Queen Esther – Esther 4:14 For if you remain silent at this time, relief and deliverance for the Jews will arise from another place, but you and your father's family will perish. And who knows but that you have come to your royal position for such a time as this?"
I believe that now is the time for the body of Christ to begin to influence what feminism is today. I believe that if we as a church body begin to create space for women into governance, into Church leadership and groom them into entrepreneurship where we will see a shift in who and what defines feminism today.
To all my Beautiful sister gals ,always know there is a mother inside of us, there is a sister inside of us , there is a wife inside of us ,there is a mentor inside of us ,there is a leaders inside of us and Jesus Christ, died on the Cross in order to release us from any form of bondage, insecurities, from strife, from jealousy and pride by the renewal of our mind through His word.
He has already shown us in His word that there is absolute room for all of us to shine, there is fruit for all of us to produce and there are blessings for all of us to enjoy. We are all uniquely designed and nobody can do what you do, nobody can produce what you produce , nobody can push out what you can push out and anything that anybody pushes out ,is never meant to be compared with what you can push out nor is it considered more important than what you can push out.
Here is the catch, we are all beautiful in the eyes of God yet uniquely different in our ideas, our giftings and our callings but what we produce is only meant to complement each other for God's glory PERIOD!
Each woman is hand-picked by God situated in Christ's body just as He desires and is indispensable in reaching her particular influence for Christ. If you feel inadequate for the ministry task the Lord has revealed to you ,you only need to remember these words from Jesus Himself 2 Corinthians 12:9 But he said to me, "My grace is sufficient for you, for my power is made perfect in weakness." Therefore, I will boast all the more gladly about my weaknesses, so that Christ's power may rest on me.
Learn to wear your internal crown sis and embrace a QUEENDOOM mindset every day since you are enough in Christ and your mandate is to bring out the best in others, offer solutions and be the light of Christ that shines in darkness through your words and actions. It's my prayer this post will personally challenge you that together we can change the narrative on Women Empowerment today and generations after us.
Love ReinaBeaty.