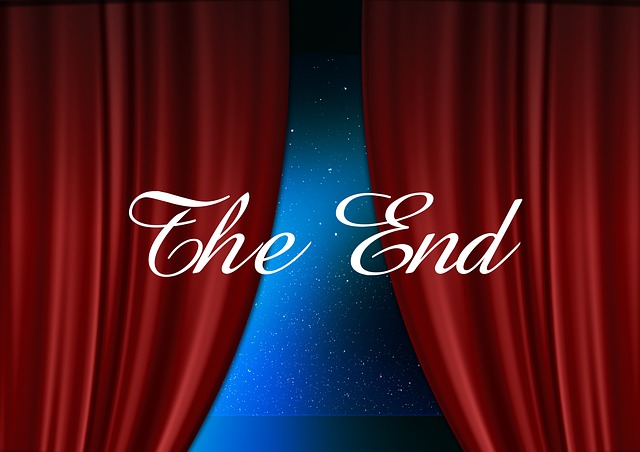 At the beginning of this year, we had a family gathering at home and a real-life story came up, of how members of a certain family in our village, would die mysteriously at a certain age. This real-life story was disheartening, considering it was affecting the 3rd to the 4th generation. As i listened to events of how one relative would pass on mysteriously and another would follow ,it dawned in my Spirit, they believed the words which were spoken many years ago, by their great grandmother, who was tormented to her death by her own children.
This issue has been going on for several decades now, but what is the power behind words, which were spoken several decades ago,that have effect to the now generation?? It's sad to say, nobody has been bold enough to confront that cycle with the word of truth Numbers 23:8 How shall I curse whom God has not cursed?And how shall I denounce whom the Lord has not denounced and say enough is enough and this cycle got to end with me.
I don't know who is sick and tired of generational cycles, holding you captive. Perhaps you hail from a long line of divorce, alcoholism, failure, depression, health issues, poverty or mediocrity, which has crippled people in your lineage, from progressing in life and you are wondering, whether it will happen in your own generation, I have penned down this post just for you.
Numbers 27:1-7
One day a petition was presented by the daughters of Zelophehad Mahlah, Noah, Hoglah, Milcah, and Tirzah. Their father, Zelophehad, was a descendant of Hepher son of Gilead, son of Makir, son of Manasseh, son of Joseph.These women stood before Moses, Eleazar the priest, the tribal leaders, and the entire community at the entrance of the Tabernacle. Our father died in the wilderness," they said. "He was not among Korah's followers, who rebelled against the Lord; he died because of his own sin. But he had no sons.Why should the name of our father disappear from his clan just because he had no sons? Give us property along with the rest of our relatives."
So Moses brought their case before the Lord.And the Lord replied to Moses, The claim of the daughters of Zelophehad is legitimate. You must give them a grant of land along with their father's relatives. Assign them the property that would have been given to their father.
In the above context of scripture, we have five bold women, who were sisters but defied to be bound by the traditions of men, from receiving their inheritance. They were aggressive enough to confront an issue, which would have disinherited them their right to possess their inheritance. I believe without a shadow of doubt, as women they had the choice to sit back, shut up and conform to the laid-out traditions in Israel but they were different.
How many times do we sit back and watch things unfold just because it flows in the family??There is this notion that goes around in some families, if certain people bare a certain name, some character traits must manifest, which should never be the case. That's a mindset which ought to be broken and discarded in the garbage bin.If you desire the best for yourself and generations after you,you need to know what is rightfully yours as a child of God and not what the traditions of men dictate.
The daughters of Zelophehad, knew what was rightfully theirs' however they refused to settle for less in spite of traditions which were already in force, at that particular time.. I challenge you today,refuse to settle for less when it comes to your future and what God has placed within you. It does not matter how many members in your family have divorced ,make up your mind your marriage will work, it does not matter how many members in your family have not made it in life, be intentional in your choices and you will make it in life, it does not matter how many people in your family are drunkards, be the first one to say it all ends with me.
It's also important to note,they were fully aware their Father Zelophehad, had died because of his own sin.We all need to know,the mistakes of those who went ahead of us should not form part of our present and future.If your grand father was a thief that does not mean, you will be a thief or your children will end up being thieves.Wrong choices made by other people, should not influence your own choices today,they lived their lives and that only means ,you've got to live your life and live it well.
God always has the final say in breaking generational cycles, if we are bold enough to lay our case at His feet, with what is written about us in His word. The daughters of Zelophehad, were not privileged like we are today, yet they knew how to ask for what rightfully belonged to them. Before Christ it was written Numbers 14:18 The Lord is slow to anger and filled with unfailing love, forgiving every kind of sin and rebellion. But he does not excuse the guilty. He lays the sins of the parents upon their children; the entire family is affected—even children in the third and fourth generations , however the narrative changes in Galatians 3:13 But Christ has rescued us from the curse pronounced by the law. When he was hung on the cross, he took upon himself the curse for our wrongdoing. For it is written in the Scriptures, "Cursed is everyone who is hung on a tree
Today, we are living under the dispensation of Grace to usher us from the old to the new, the power of the cross is very active,we have the word of God, the gift of salvation, the blood of Jesus and the indwelling of the Holy Spirit,then why on Earth should we allow bad cycles which are of the law, to cripple us and be passed on to our next generation??
Just because it has been happening,that does not mean it must happen in your future. Be bold and refuse to pass any cycle down to your next generation, it must end with you!!Do your part by getting rid of all thoughts of defeat, be a man/woman of prayer,be intentional in making right choices in life, speak out loud what the word of God says about you and speak the blood of Jesus to break off any cycle that has been holding your family captive.You have been anointed to break the cycle and any general curses must end with you.
Be aggressive today and ask God for what is rightfully yours: –
1.Good health is your heritage 3 John 1:2 Beloved, I pray that you may prosper in all things and be in health, just as your soul prospers.
2.Wealth is your heritage: Deuteronomy 8:18 And you shall remember the Lord your God, for it is He who gives you power to get wealth, that He may establish His covenant which He swore to your fathers, as it is this day
3.Honor is your heritage, Isaiah 61:7 Instead of your shame you shall have double honor and instead of confusion they shall rejoice in their portion. Therefore in their land they shall possess double; Everlasting joy shall be theirs
4.Long life is your heritage, Psalms 91:16 With long life I will satisfy him, and show him My salvation.
5.Good marriage is your heritage, Proverbs 5:18-19 Let your fountain be blessed,
and rejoice with the wife of your youth.as
a
loving deer and a graceful doe, let her breasts satisfy you at all times; and always been raptured with her love.
6.A bright future is your heritage Jeremiah 29:11 For I know the thoughts that I think toward you, says the Lord, thoughts of peace and not of evil, to give you a future and a hope.
7.The fruit of your womb is your heritage Psalms 127:3-5 Behold, children are a heritage from the Lord, The fruit of the womb is a reward. Like arrows in the hand of a warrior, So are the children of one's youth, Happy is the man who has his quiver full of them; They shall not be ashamed, But shall speak with their enemies in the gate.
Start expecting the supernatural favor of God, believe Him for greater, bigger and better things to flow through your lineage.
Love ReinaBeaty.