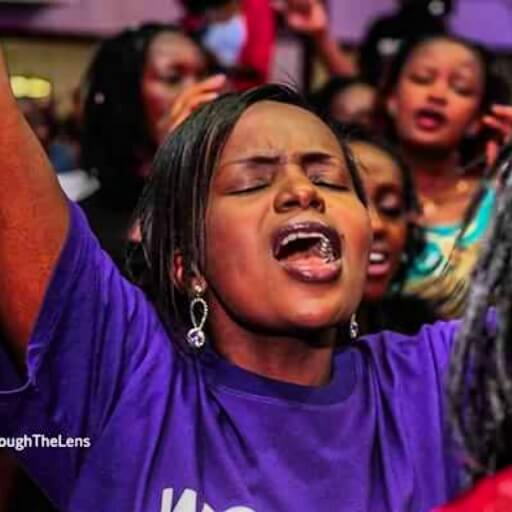 I am truly grateful to God for this far He has walked with me. Some years back, I never thought God would ever use me in any way. Several years ago, I was a young girl with no idea of what having an identity meant, I walked through the road of shame daily, I never loved myself and always looked for validation from people who never valued me. Most people read my articles and think I am a lady who has never struggled with yokes. Truth be told!! I have walked through that road before and am very familiar with struggling with yokes. I struggled from walking out of a toxic relationship for years!!! Despite being treated in demeaning ways, I just held on something that was dead which never glorified God.
Many times I vowed, I would walk away and before long, I was back into the same sinking boat which presented itself as a 'Toxic Relationship'. I was a wounded young lady, who never knew the power of freedom. The enemy used shame, guilt, and condemnation to keep me in that situation for years. For almost four years, I never attended church and I never desired a personal relationship with God. I walked in deception and in my head, I believed God had no interest in people like me who could not walk away from yokes, addictions and bad habits.
When Paul wrote in Romans 7:15 For what I am doing, I do not understand. For what I will to do, that I do not practice; but what I hate, that I do. That was my story, what I hated doing is exactly what I ended up doing. I had placed a relationship above God and I believed a lie
'that giving my attention to this man, was my way of being complete as a woman'.

Things turned out from worse to worst, when I gave my first place which belonged to God to a mere man. Walking away from God was not instant, it was gradual and before I knew it, I had already backslidden to the ways of this world.Your yoke might be different from what I struggled with but whatever holds you captive from walking in the freedom God has ordained for you, is 'a yoke'.Let me put clearly ,whatever will take you away from God you don't need it and it's not worth it.
I am here on a mission to let you know, the enemy is very calculating,
he will never tell you the consequences of sin but he will always suggest the benefits of your sin.
He will go as far as, offering suggestions that might come from people or media to twist your mindset that almost everyone is doing it. Without a strong foundation in studying God's word and a lifestyle of prayer, falling into his traps is very easy. Some of you are walking in shame as I did, some have already created a perception in your mind, that addiction is part of your life, while some of you think God will never accept you and you end up doing what you hate over and over.
Do you know what is the enemy's worst night mere?
is when you discover the truth and ditch his ways.
He works day in, day out to keep people glued in yokes and deceptions to cloud them from walking in the freedom Jesus paid a prize for.
He is after distorting your conscious and once your conscious is distorted, what you knew was evil turns out to be the right thing to do.
Today, give God your reputation and allow Him to be in charge of it from now on. True freedom does not come from men, material things, fame or power but when you fully realize it comes from God who freely gives us from love, acceptance, approval, security, worth and value. My story might be similar to most of you reading this post but the more I share my past in a positive, healing way with others, the less it has power over me.
The reality of God's truth is, the enemy has no power over your future and that's the main reason he wants to keep you caged like an animal.
A caged animal has no freedom to do what it was created to do like other animals frequently do, in the national parks. He wants to keep you caged in addictions, in toxic relationships, in shame, in condemnation, in guilt, in low self-esteem, in people bondage and fear.
As long as the devil has you where he wants you to be, he has the power to limit you from becoming what God created you to be, he has the power to twist you the way he wants to and he has the power to steal your joy, peace, and freedom which Jesus paid a hefty prize for you to enjoy..
To all my blog readers who are struggling with yokes, you don't have to stay in that situation year after year, Jesus did it for me and He is more than willing to set you free

"NOW".

God never created you to be in bondage, He created you to be free and to enjoy the inheritance, He has in store for you.

Genesis 19:15-16 (NKJV)When the morning dawned, the angels urged Lot to hurry, saying, "Arise, take your wife and your two daughters who are here, lest you be consumed in the punishment of the city." And while he lingered, the men took hold of his hand, his wife's hand, and the hands of his two daughters, the Lord being merciful to him, and they brought him out and set him outside the city.Don't settle to be in bondage like Lot, while he was in Sodom.No matter how the angel of the Lord prompted Lot and his family to get out of that city, he was still reluctant to leave. You have nothing to lose by submitting your life to Jesus but everything to gain in Him. Don't worry about how you will walk out from whatever you are struggling with and don't mind what people will say about you. The most important step you can take is, choosing to allow the indwelling presence of God in you by accepting Jesus to take over.
The enemy kept me captive for several
years
; however that's not my story today, he is under my feet, his destination is hell and there is nothing he can do about it. I am a product of God's grace, I am walking in freedom, I know my worth as a daughter of the most High God and I know who I am. My journey in becoming who I am today has not been easy but it's worth it. I am not where I would wish to be but the good news is, am not where I used to be
"in captivity".
I am still growing in Christ who is holding my hand and leading me all the way. I love you all so much and it's my heart desire, to see young/old people making permanent life long decisions to surrender to God.
Mirror on God's word today and allow Him to minister to you:-
Hebrews 9:15
For this reason He is the Mediator and Negotiator of a new covenant (that is, an entirely new agreement uniting God and man), so that those who have been called (by God) may receive (the fulfillment of) the promised eternal inheritance, since a death has taken place (as the payment) which redeems them from the sins committed under the obsolete first covenant.
John 8:36
So if the Son makes you free, then you are unquestionably free.
Hebrews 9:14
How much more will the blood of Christ, who through the eternal (Holy) Spirit willingly offered Himself unblemished (that is, without moral or spiritual imperfection as a sacrifice) to God, cleanse your conscience from dead works and lifeless observances to serve the ever living God?
Romans 6:18
And having been set free from sin, you have become the slaves of righteousness (of conformity to God's will and purpose)
John 10:10
The thief comes only in order to steal and kill and destroy. I came that they may have and enjoy life, and have it in abundance (to the full, till it overflows).
Galatians 5:1
It was for this freedom that Christ set us free (completely liberating us); therefore keep standing firm and do not be subject again to a yoke of slavery (which you once removed).
2 Corinthians 3:17
Now the Lord is the Spirit, and where the Spirit of the Lord is, there is liberty (emancipation from bondage, true freedom).
Romans 6:22-23
But now since you have been set free from sin and have become (willing)slaves to God, you have your benefit, resulting in sanctification(being made holy and set apart for God's purpose), and the outcome (of this) is eternal life. For the wages of sin is death, but the free gift of God (that is, His remarkable, overwhelming gift of grace to believers) is eternal life in Christ Jesus our Lord.
Galatians 1:3-4
Grace to you and peace (inner calm and spiritual well-being) from God our Father and the Lord Jesus Christ, who gave Himself (as a sacrifice to atone) for our sins (to save and sanctify us) so that He might rescue us from this present evil age, in accordance with the will and purpose and plan of our God and Father.
Romans 6:14
For sin will no longer be a master over you, since you are not under Law (as slaves), but under (unmerited) grace (as recipients of God's favor and mercy).
PRAYER

Heavenly Father I worship and exalt you for who you are. You are exceptional and totally wonderful .There is absolutely no other God besides you Yahweh. You are great, Powerful and all-knowing God. Nothing is impossible to you Lord and today, through the authority you have given me through your son Jesus Christ, I break every yoke that is holding your children captive who are unable to walk away from addictions, habits and any form of bondage. I command you devil to lose your hold from them in the Mighty Name of Jesus. I ask you Spirit of the living God, to convict and set your people free. For whoever you set free, is free indeed. Jesus I thank you so much for what you have done, what you are doing and what you will do. I thank you so much for souls that will be set free and great testimonies that will follow .In Jesus Mighty Name I do pray and believe Amen! Amen! Amen
To commit your life to Christ or Re-commit your life to Christ, if you had backslidden,click
The Best Decision Ever
and start a New Journey with Jesus being your Lord and savior, leading you all the way through.
My Playlist
Before I spoke a word
You were singing over me
You have been so, so
Good to me
Before I took a breath
You breathed Your life in me
You have been so, so
Kind to me
[Chorus]
Oh, the overwhelming, never-ending, reckless love of God
Oh, it chases me down, fights 'til I'm found, leaves the ninety-nine
I couldn't earn it
I don't deserve it
Still You give yourself away
Oh, the overwhelming, never-ending, reckless love of God
[Verse 2]
When I was your foe, still Your love fought for me
You have been so, so
Good to me
When I felt no worth
You paid it all for me
You have been so, so
Kind to me
[Chorus]
Oh, the overwhelming, never-ending, reckless love of God
Oh, it chases me down, fights 'til I'm found, leaves the ninety-nine
I couldn't earn it
I don't deserve it
Still You give yourself away
Oh, the overwhelming, never-ending, reckless love of God
[Bridge]
There's no shadow You won't light up
Mountain You won't climb up
Coming after me
There's no wall You won't kick down
No lie You won't tear down
Coming after me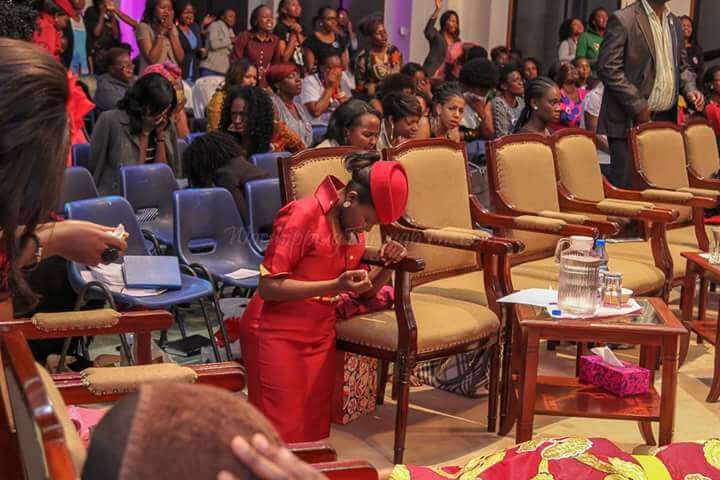 Love ReinaBeaty.