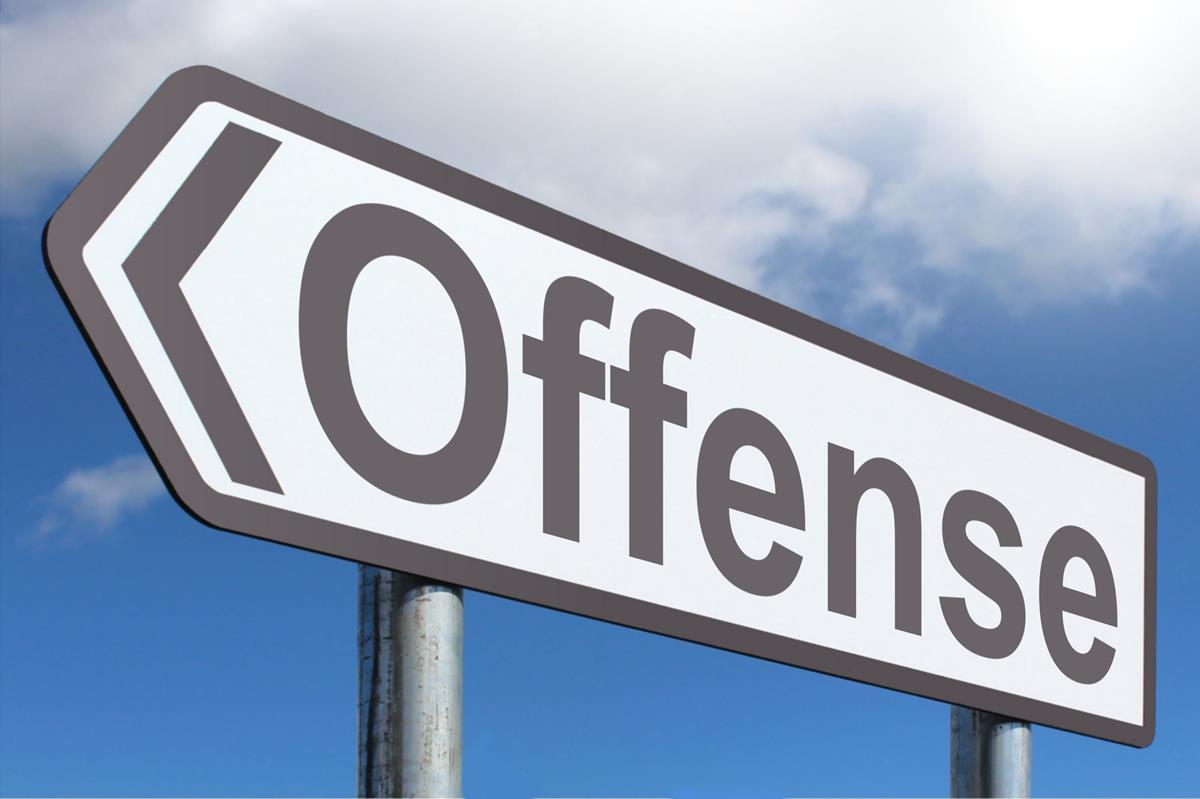 .
Everyone must have had an experience that you were hurt or accused falsely that caused you to walk in offense. Be it misunderstandings at your work place, at home with your family, at church with other brethren or in your neighborhood.It's unfortunate some people are left in a state of cultivating a heart of offense. We also offend people consciously or unconsciously,You may never know what your words or actions may lead to.
What is offense??? To feel annoyed or hurt by something or what someone did or said. The devil can ensnare one through offense and when that happens one begins to do his will and ends up manifesting anger, resentment, wrath and criticism which ultimately leads to divisions, rebellion and fighting.
Most people get offended for no good reason or by the slightest provocation, look at social media, a rumor might be going round about a prominent leader and you will be so shocked of how people make comments filled with anger and bitterness, yet they do not know whether the rumor is true or false. The reason for all this bitterness is, most people are walking in offense due to past failures, hurts and discouragements.
It's common to find church members who used to be on fire and supporting the ministry suddenly turn into antagonists of the church. This is usually because they were offended. Serving in ushering ministry at my home church, it's an amazing opportunity that God has given me and am forever grateful to Him but I'll be totally honest to drive this issue of offense home.There are days when am left in a state of crying out to God, to constantly teach me how to handle congregants, because there are days when i meet people who are so rude and being in such a ministry, i have to keep my cool and love on people regardless of how they treat me.
I came to realize most people are walking in offense and they end up treating innocent people badly,just because of what they have been through. This whole experience has taught me how to guard my heart, because it only takes the Grace of God to serve as an usher and still maintain a pure heart. People in church are hurting as well as well as people in the world, due to this weapon the enemy is carrying along known as '
Offense'.
The main danger of offense in our lives is, it can hinder the flow of God and His blessings in our lives. How sad is that! Honey,You need to know the devil is very calculating when it comes to attacking believers, you might be born again, filled with the Holy Spirit and the enemy knowing very well he can't get you to fornicate, steal, commit adultery he will use offense to hinder you from walking in freedom, power and your breakthrough. It's purely God's desire that we do not become offended but we become dead to self.
In
2 Samuel 13:1-32
We have Absalom, King David son who took offense against His half-brother Amnon personally and nursed over it for a very long period. Absalom had a sister called Tamar who was very beautiful and Amnon was infatuated by her. He liked her to the extent that he became sick and a friend of his called Jonadab (
that's why we need to keep godly friends
) told Amnon that he should pretend to be ill and when the king comes to see him he should tell the king that, he would like Tamar to serve him food at the comfort of his of his room.
When King David came to see him, he made his evil request and the king agreed innocently because he knew his son was genuine.. When Tamar went to feed his 'pretentious sick brother Amnon' he basically raped her. Word went around and Absalom got to know about it, he never spoke to his brother neither good nor bad but his heart was raging with hatred towards Amnon,for what he did to his sister Tamar.
Truth be told this brother boy was really offended and never dealt with that issue, instead he nursed it in his heart.Two years down the line with a heart full of rage,Absalom finally planned a plot to get Amnon his brother killed. What started off as an offense which Absalom should have sorted out with his brother, spiraled into betrayal, hatred and ultimately murder. Absalom later on betrayed his own Father and ended up being killed. Untamed offense mixed with confusion about his father's failings resulted to his own death.
Anywhere there is offense, betrayal is an inevitable consequence. Offense provokes and triggers betrayal. Whenever you feel like betraying somebody, it may well be that you are offended. Keep this in mind,once offense enters your heart,it must be rooted out completely otherwise it can come back to claim victims and do more damage
Dangers of offense:
1.People betray each other.
Matthew 24:10
And many will be offended and will betray one another and will hate one another
2.Offense locks the flow and blessings from God's
3.People hate each other
4.People get physically and emotionally sick
5.Offense attracts evil spirits
6.Offense makes us stagnate in our lives.
Signs that you are offended:-
1. Withdrawal from relationships and fellowship.
Relationships are created by God to strengthen and empower us and Godly relationships are designed by God for our blessing but when we begin to withdraw from Godly relationships around us, we are most likely offended. Many people have moved away from their marriages, job's, churches and friendships because they are offended and thereby missed their destinies,"may you never miss your destiny in Jesus name".
Proverbs 18:19
A brother offended is harder to win than a strong city. This means that it is a lot easier to conquer or win a strong city than reconcile a brother who is offended.
2. Resentment
If you find that you resent someone, it is a good sign that you are offended. Resentment is harboring animosity against a person or group of people who you feel have mistreated you. It may also be unresolved anger you have over a negative event which occurred in the past.Resentment is dangerous because it consumes you off joy and peace of mind as It possesses a self-destructive power.
3. Distrust
Offended people lose trust for everybody. A church member that is offended can lose the respect and trust and esteem he or she has for a leader.The offended person may also encounter difficulty in submission to authority and will often develop a destructive independent spirit.
4.Betrayal
Offense can lead to betrayal of love, friendships as well as disloyalty. Many people because they are offended will betray the trust of their previously close friends.Ahithophel betrayed David and Judas betrayed Jesus because of offense.
Proverbs 17:17
A friend loves at all times,And a brother is born for adversity.
5. Unanswered prayers
Carrying offenses can lead to unanswered prayers. Jesus said in Mark 11:25that if you hold anything against anyone, forgive them so that your father in heaven may forgive you your sins.
Luke 1:5-15
Zacharias and Elizabeth did not have any child but they were still serving as priests in the house of the Lord and it was while serving that the angel appeared to Zacharias and told him that they will have a child.
Honey!Don't be offended at God to the extent that you stop doing what you are supposed to be doing for Him.
6. Rebellion
Offended people often develop a rebellious spirit and go against the established order.Absalom rebelled against his father's David's kingship due to offense. He succeeded momentarily in overthrowing his father but he died such a shameful death eventually.
7. Recollection of Events
Offended people also seem to have very good memory. However, it is always selective because they always remember wrongs committed against them.The painful memories become a mental picture they permanently carry around. This is major blessing blocker.Always keep in mind,an offended heart is a breeding ground for bitterness,hatred and deception.
How to deal with offense.
1.Forgive those who have hurt you.

Ephesians 4:32
And be kind to one another, tenderhearted, forgiving one another, even as God in Christ forgave you.
2. Learn to confront issues Biblical.
Matthew 18:15-17
"Moreover if your brother sins against you, go and tell him his fault between you and him alone. If he hears you, you have gained your brother.But if he will not hear, take with you one or two more, that 'by the mouth of two or three witnesses every word may be established. And if he refuses to hear them, tell it to the church. But if he refuses even to hear the church, let him be to you like a heathen and a tax collector.
3. Pray for your enemies
Matthew 5:44
But I say to you, love your enemies, bless those who curse you, do good to those who hate you, and pray for those who spitefully use you and persecute you
4. Make a decision early not to revenge.
Romans 12:17–19.
Repay no one evil for evil. Have regard for good things in the sight of all men. 18 If it is possible, as much as depends on you, live peaceably with all men. 19 Beloved, do not avenge yourselves, but rather give place to wrath; for it is written, "Vengeance is Mine, I will repay," says the Lord.
6. Give the situation to God in prayer and stop talking about it.
The problem is that when we talk and think about what that person did or said about us, the enemy makes it look bigger than it is.
7. Love unconditionally
Romans 13:8
Owe no man nothing but love.Love never tales offense. Love does not seek his own good but the good of others.
A true test of love is the capacity to forgive. If you have the mind to hold offense against people, then you are not walking in love.
Parting shot:-
The armor of salvation is well endowed with
1.Helmet of pride
2.Breast plate of Self -Righteousness
3.Sword of Bitterness
4.Shield of Hatred
5.Belt of Judgement.
6.Clock of Deception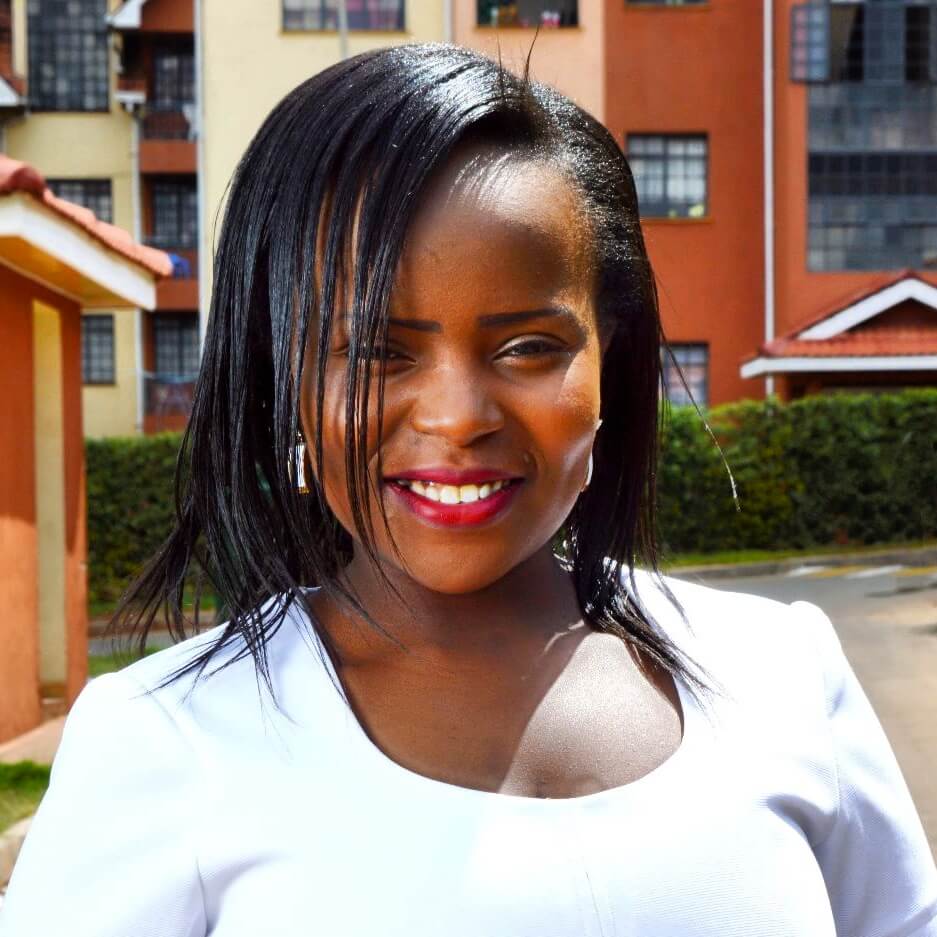 .
You And Am
For You.