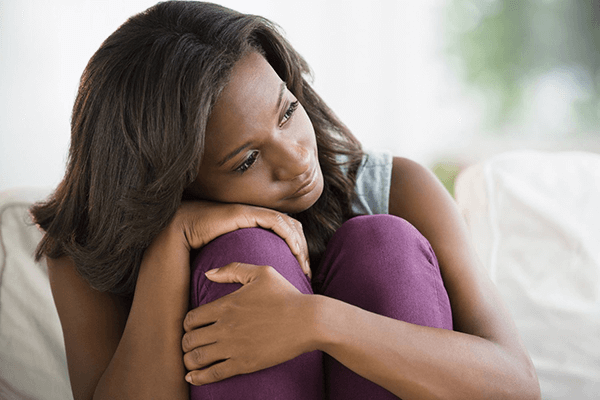 Hallo Champion,
It's my pleasure to share what God is constantly depositing in me, in order for you reading my blog to have hope that the best is still ahead of you. This is purely God's idea and am totally grateful that He believes in me, to put different topics together. One of the most interesting facet about God, the creator of the Heaven's and earth is,He does not see us the way people see us, He sees the best in us. Once we make a choice to have an encounter with God by accepting His son Jesus Christ to be our Lord and savior, our lives will never be the same again.
Trust me on this "Jesus is my Hero, Best friend, King, Savior, Father, Lover, heart beat and to round it off He is my everything. Writing my introductory blog using His life, is the best way I can start my journey with you as my reader . In John 1:45-46 Philip found Nathanael and told him, "We have found the one Moses wrote about in the Law, and about whom the prophets also wrote Jesus of Nazareth, the son of Joseph." "Nazareth! Can anything good come from there?" Nathanael asked." Come and see," said Philip. We learn that, He was born from a small town of Nazareth, which was regarded by many as insignificant. God chose the city of Nazareth, as the place His own Son would come from and used Him to bring out the best to the lost world.
Most of the times, people are judged by where they are coming from or their past mistakes and they end up believing a lie, of who they really are. When God created you, He had the best in store for you Jeremiah 29:11
For I know the thoughts that I think toward you, says the Lord, thoughts of peace and not of evil, to give you a future and a hope

. If most of us can visualize our child hood experiences, we never used to worry about anything, we were confident about ourselves, we loved everybody, we played a lot with no worries, until something negative happened or someone spoke negative words into our lives, who we looked up to and it started growing in our minds.
Those words or actions, ended up taking root which was not God's will and unfortunately most people grew believing in those lies. The same scenario was happening in the city of Nazareth and people in the surrounding cities, never thought any good could come out of Israel.
You might have done worse stuff than
'

Rahab the harlot' but Jesus constantly reminds you, of His unfailing Love which can turn your life around. You might have gone through a life of rejection and fear but Jesus is saying come to me and I will use you greatly like 'Gideon'. You might have been used to a life of, putting people down and condemning everyone with a self-righteous attitude, but God is saying there is still another chance for you to change and bring hope in people's lives just like He used 'Paul'. You might have been born from a less privileged family, had a rough patch in your education or probably never completed school but God is saying," I also listened to 'Jabez' predicament and changed his life and he became a blessing".
Whatever life has thrown at you? Or whatever names people have branded you? God is not yet done with you yet,the very best can still come out of you.
Knowing your true identity in Jesus, is the beginning of your journey to walking a life of victory, blessings and unmerited favor. My prayer is, as you take your time to read my blog, the Lord will actually minister to you and transform you in special way, for His glory.
Everything else might fail But God's word will never fail, stand on His PROMISES Everyday.
1.You have a Strong Shield in God.
Psalms 3:3-4
But You, O Lord, are a shield for me,My glory and the One who lifts up my head.
I cried to the Lord with my voice,And He heard me from His holy hill. Selah
2.God is Merciful.
Psalms 147:11
The Lord takes pleasure in those who fear Him,In those who hope in His mercy.
3.God has promised you His protection.
Job 11:18-19
And you would be secure, because there is hope;Yes, you would dig around you, and take your rest in safety.You would also lie down, and no one would make you afraid;
Yes, many would court your favor.
4.God has the Best thoughts for you.
Jeremiah 29:11
For I know the thoughts that I think toward you, says the Lord, thoughts of peace and not of evil, to give you a future and a hope.
5.God will surely rejoice over you.
Zephaniah 3:17
The Lord your God in your midst,The Mighty One, will save;He will rejoice over you with gladness,
He will quiet you with His love,He will rejoice over you with singing.
6.Nothing takes God by surprise.
Romans 8:28
And we know that all things work together for good to those who love God, to those who are the called according to His purpose.
7.God can still do more.
Ephesians 3:20
Now to Him who is able to do exceedingly abundantly above all that we ask or think, according to the power that works in us.
8.God will make a way.
Isaiah 43:18-19
Do not remember the former things,Nor consider the things of old.Behold, I will do a new thing,Now it shall spring forth;Shall you not know it? I will even make a road in the wilderness And rivers in the desert.
9.Who is Like our God???
1 Corinthians 2:9
But as it is written:"Eye has not seen, nor ear heard,Nor have entered into the heart of man The things which God has prepared for those who love Him."
You had a purpose before anyone else had an 'opinion'.You are worthy, important, valuable and awesome.God Himself has qualified you.
Love You And Am Praying For You