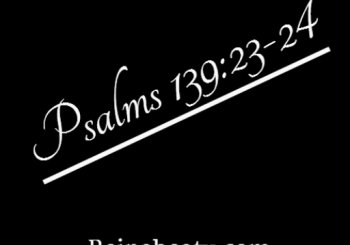 Psalms 139:23-24 Only In God's Presence.
Only in God's presence will He point out any hidden issues in your heart that do not please Him and out of His loving nature and mercies ,He will convict you to change.You accepting to change not only do you walk the walk He desire's you to walk but you represent Him well as His ambassador here on Earth.
Psalms 139:23-24
Search me, O God, and know my heart; Try me, and know my anxieties; and see if there is any wicked way in me, and lead me in the way everlasting.